Former Kicker Returns from Italy
Sal Esposito ('01) came to practice to speak to the players about playing in a professional European Academy.
Sal was in town and worked out with the 2004 and 2003 ages. Sal, a 2001, started out with the Kickers and now plays for Genoa CFC in Italy. Sal spoke to the players and answered questions on what it is like to play in a top-level professional academy.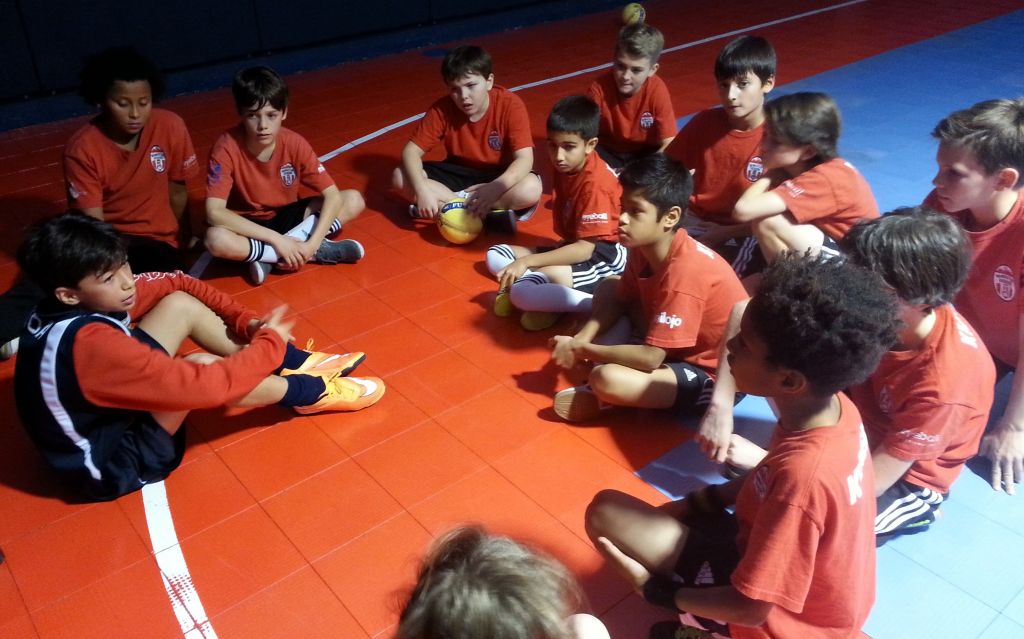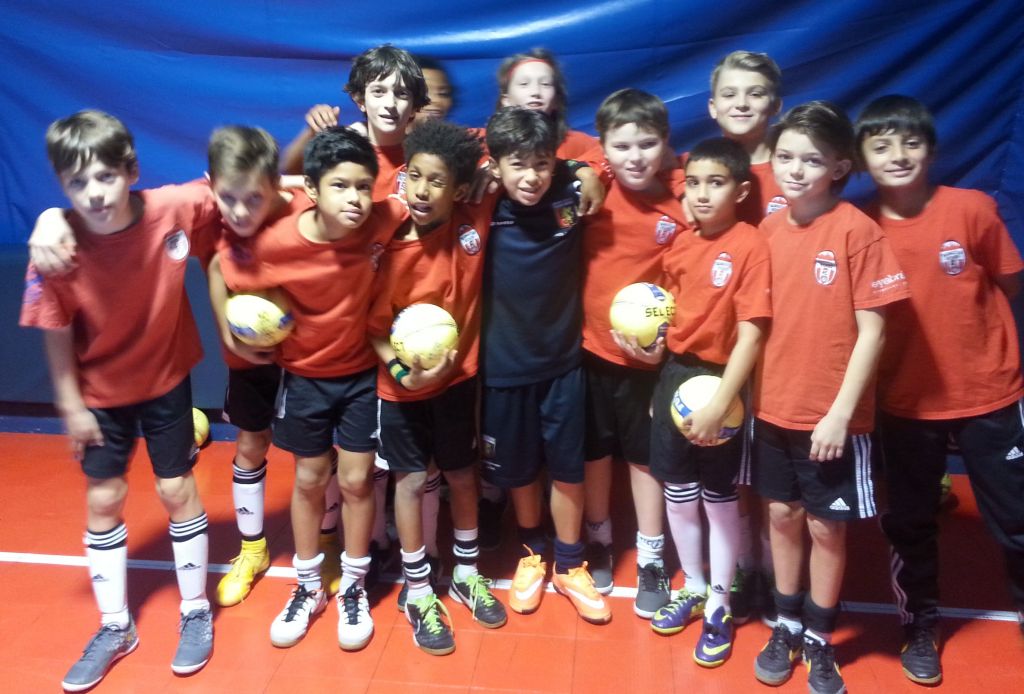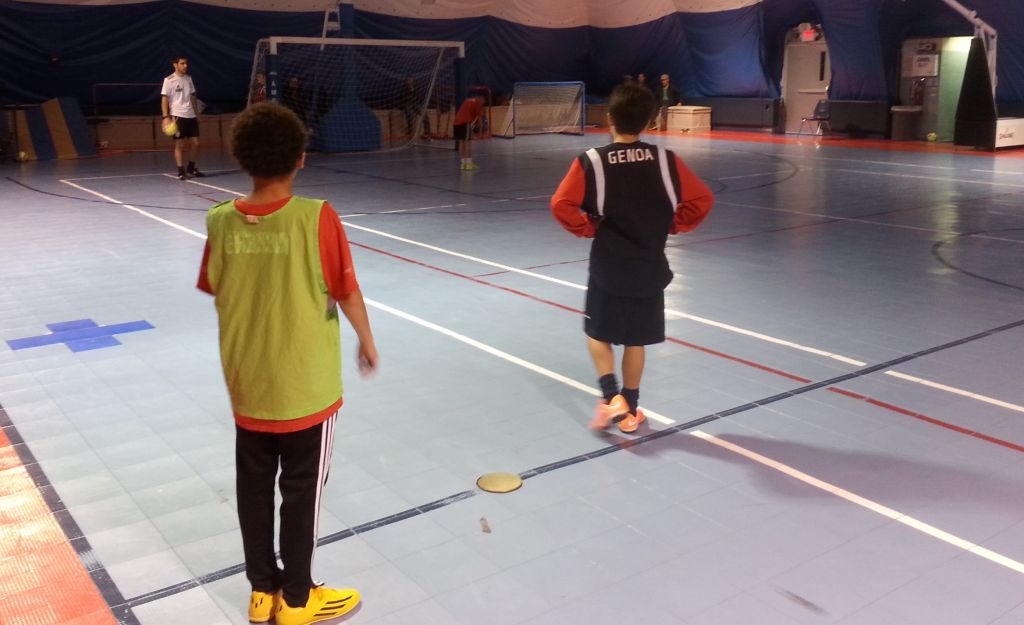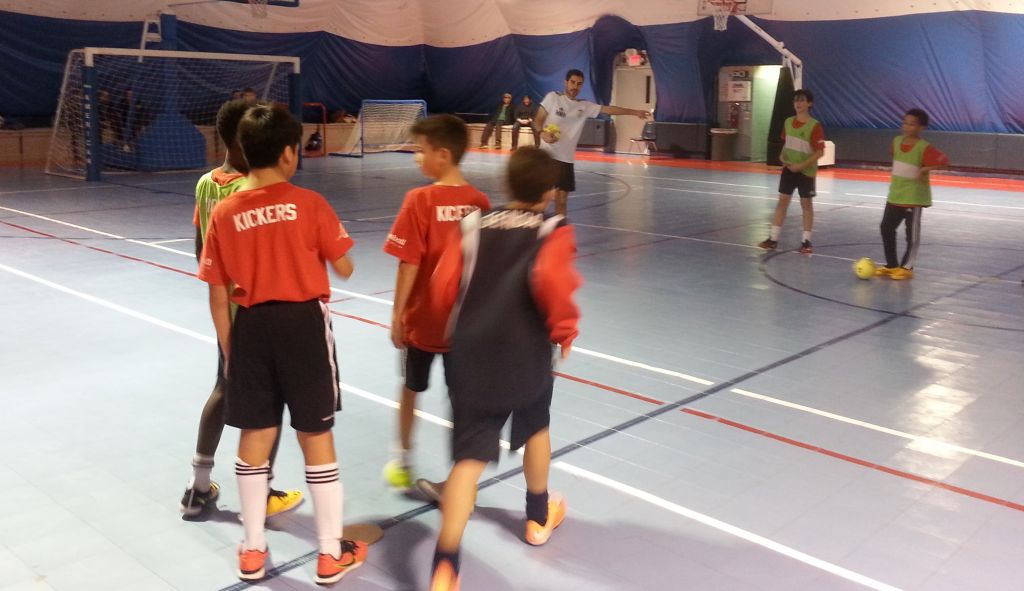 The Pre-Season Camp gets a special visit from Matt Miazga, New York Red Bulls defender and former MKFC player.

The Kickers began the 2014-2015 season with a camp at Chelsea Waterside Park. Former Kicker Matt Miazga ('95), now a professional with the New York Red Bulls, visited the practice. Matt spoke to the players of his time with the Kickers and what it takes to succeed in the game. The club wishes Matt the best of luck with his professional career.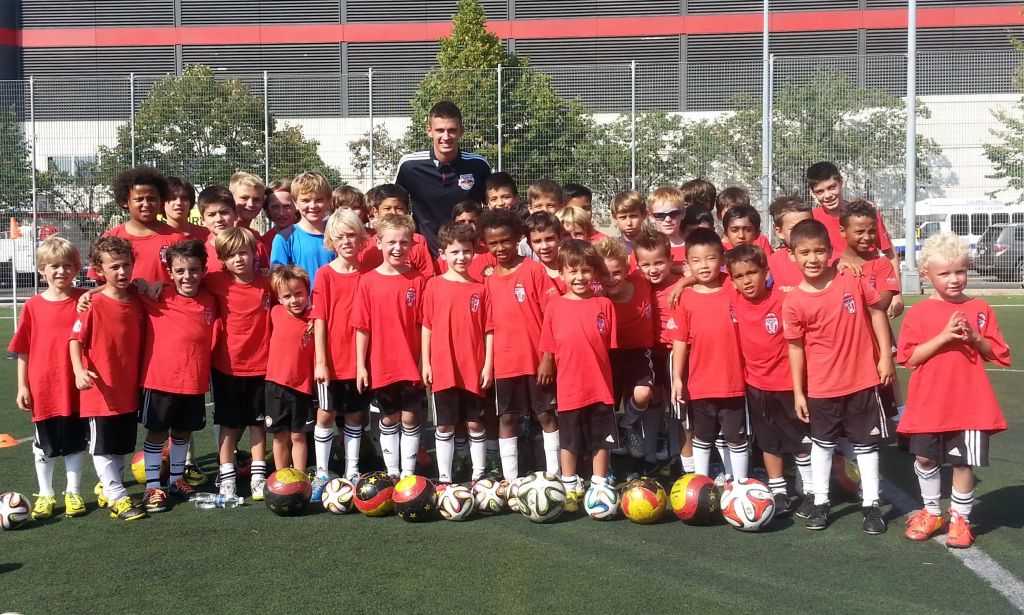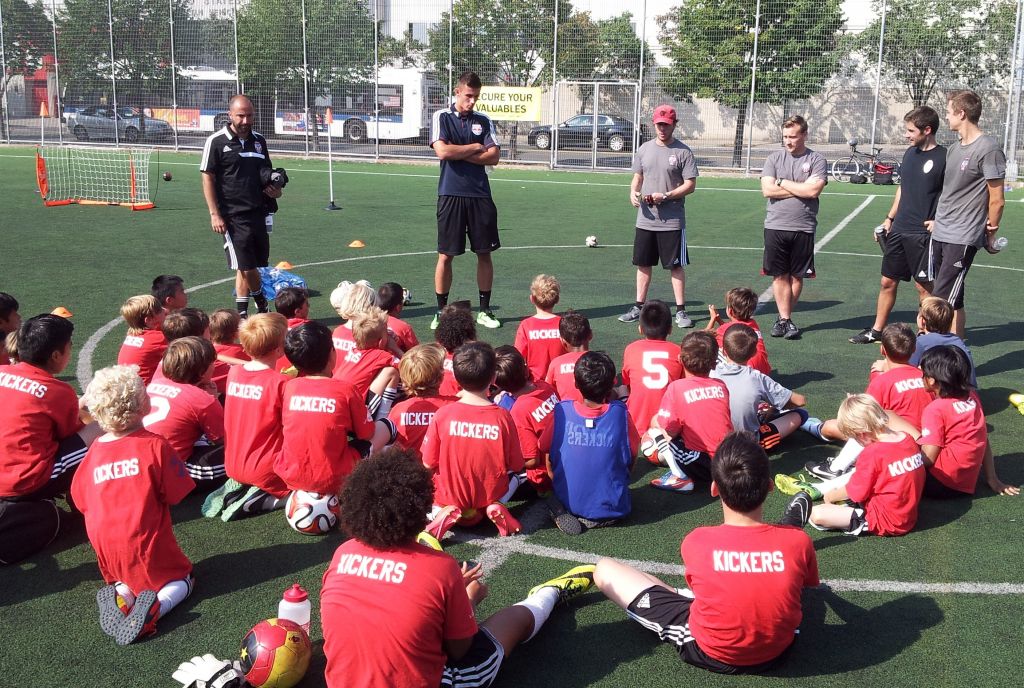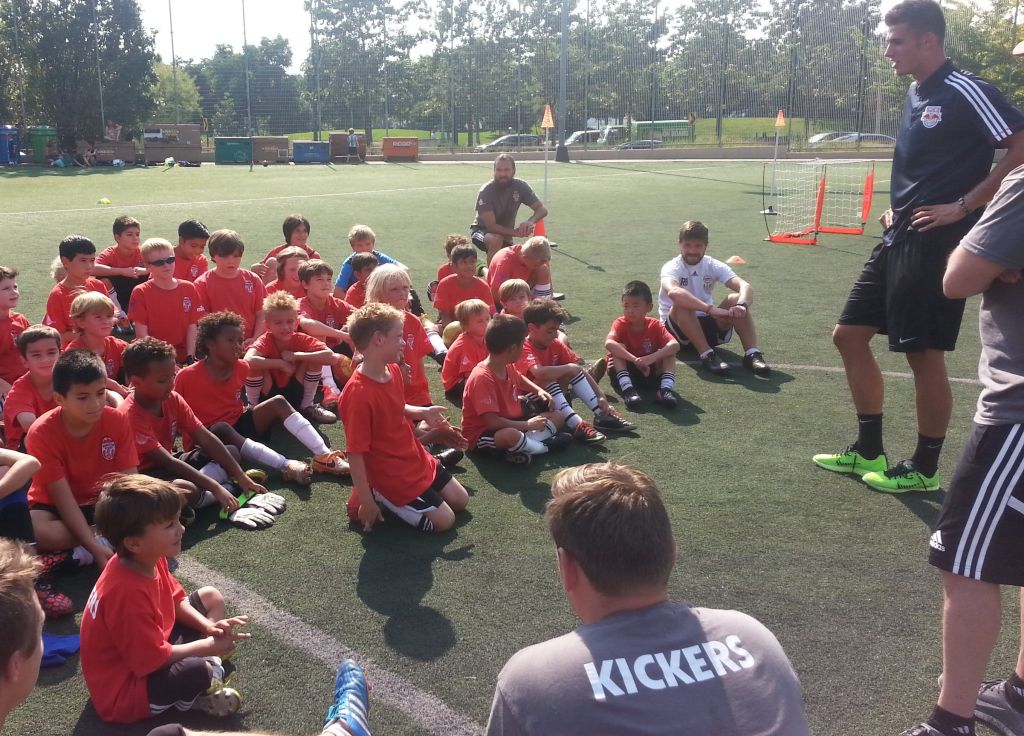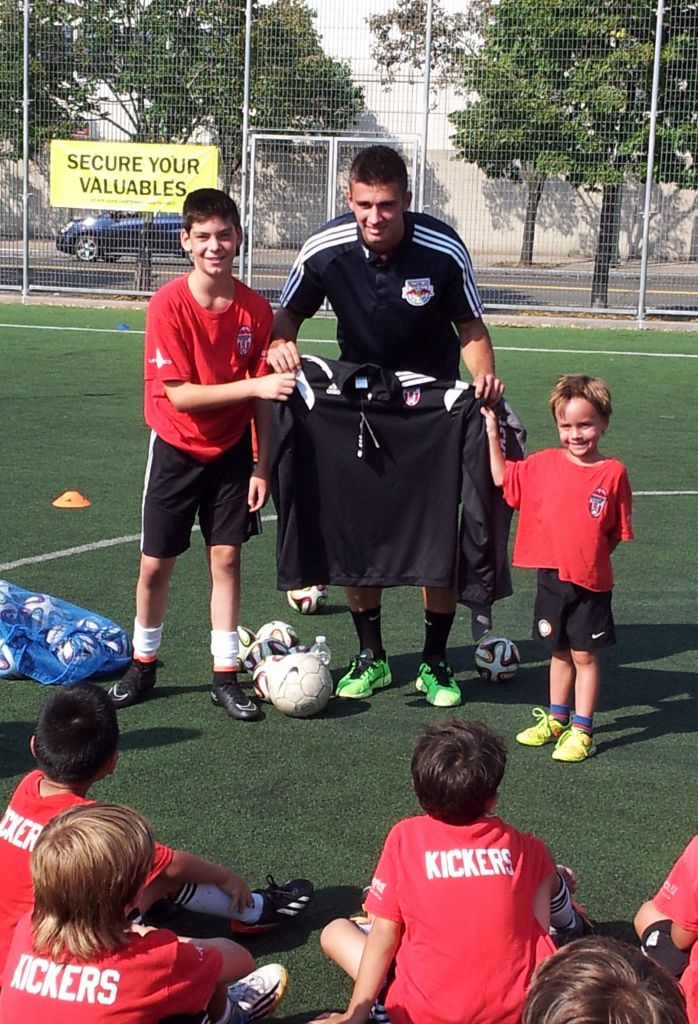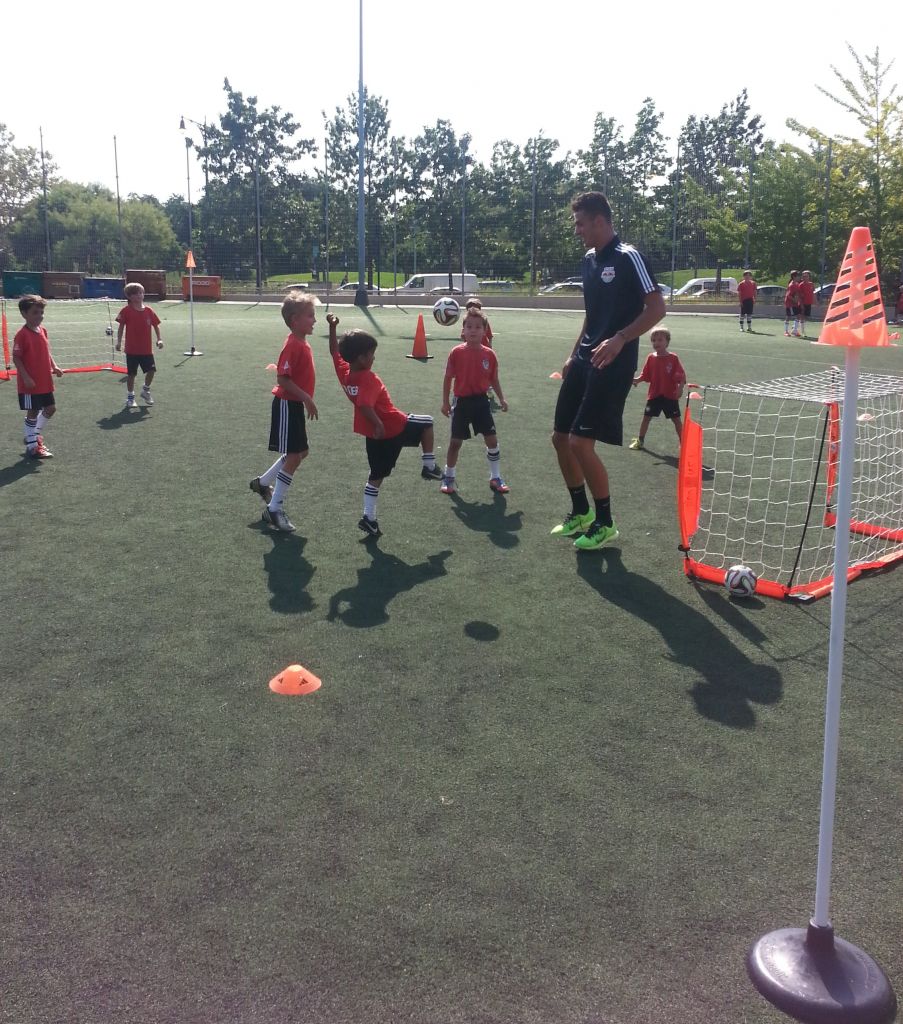 Former Kicker Henry Martin Chooses Princeton

Congrats to Henry Martin (97) on his choice of Princeton University. Currently a member of the Red Bulls youth academy, Henry spent his earliest years with the Kickers. A highly recruited defender who is a regular member of the US Youth National Team set-up, Henry decided to further his soccer and academics at Princeton University. The club is proud of Henry and his accomplishments and hopes his dedication to the game will inspire future players. Pictures below of Henry with the NYRB Reserves and the U18 MNT.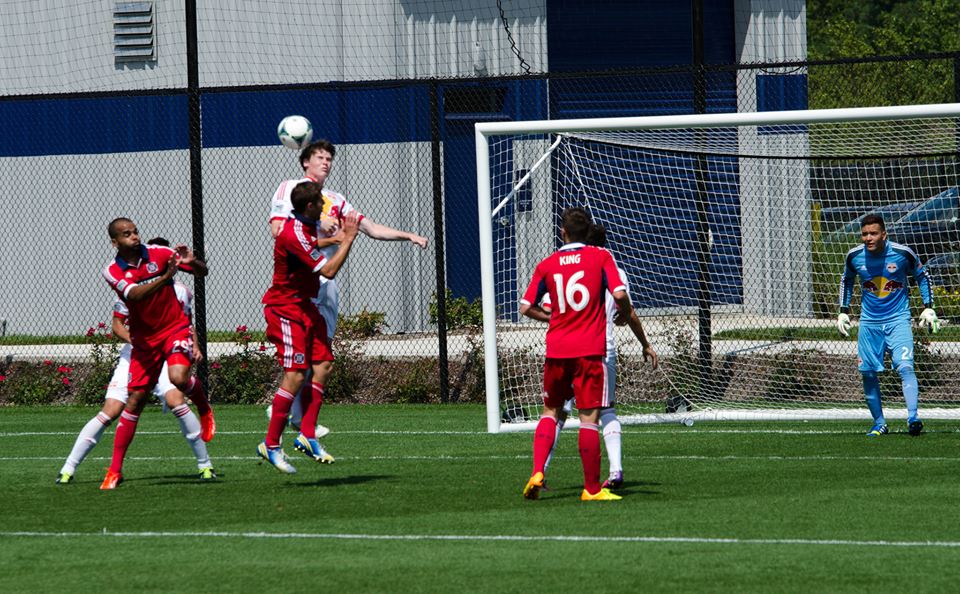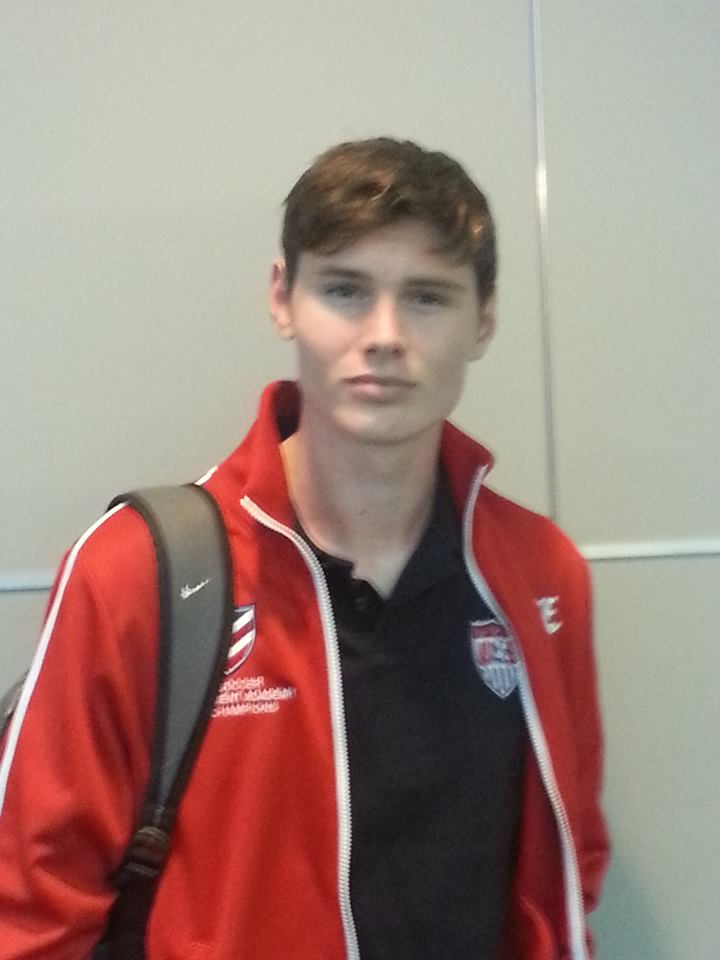 Young Henry in Brazil with the Kickers in 2007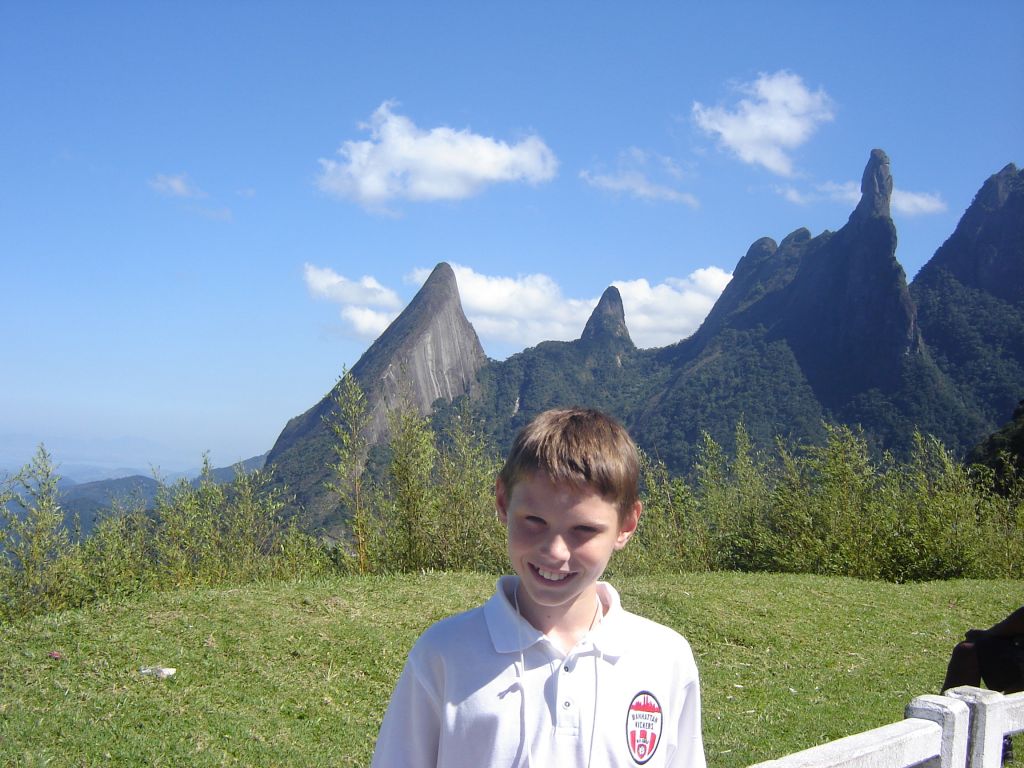 Congratulations to Matt Miazga
Former Kicker makes his MLS Debut with the Red Bulls against the New England Revolution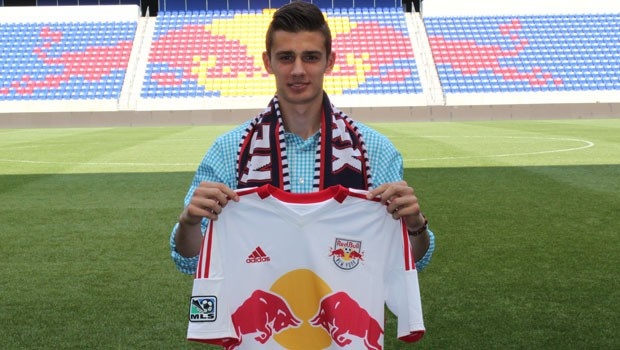 Kickers Alumni Update - Alex Muyl ('95) and Henry Martin ('97)
Alex heads to NCAA Finalists Georgetown University and Henry attends the US U17 National Camp
Former MKFC 1995 player Alex Muyl will be attending Georgetown University next fall on a generous soccer scholarship. Georgetown is a 2012 NCAA Division I National Finalist. Alex, a NSCAA Boy's Youth All-American, currently plays for the New York Red Bulls U18 team.

Henry Martin, a Kickers 1997 player, was invited to a week-long U17 US Youth National team camp at the Home Depot Center in Carson California. Henry was one of twenty-four players chosen from across the nation. Henry plays for the U16 New York Red Bulls.
Both players began with the Kickers and the club wishes to congratulate them on their recent success.
Alex Muyl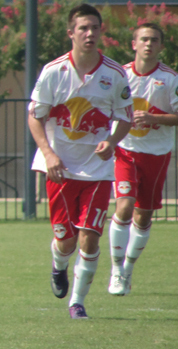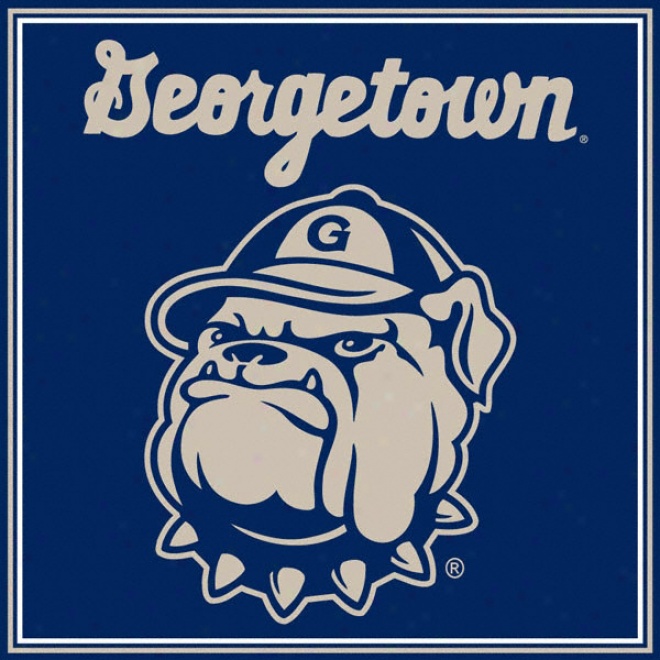 Georgetown Link: http://www.guhoyas.com/sports/m-soccer/spec-rel/021113aaa.html
Top Drawer Soccer Article: http://www.topdrawersoccer.com/the91stminute/2013/01/5v5-signing-day/#more-24422
Henry Martin
US Soccer Link: http://www.ussoccer.com/News/U-17-MNT/2013/03/US-U17-97-MNT-to-Convene-for-Weeklong-Camp.aspx
Top Drawer Soccer Article: http://www.topdrawersoccer.com/club-soccer-articles/u17-mnt-tops-u15-bnt-at-hdc-camp_aid28612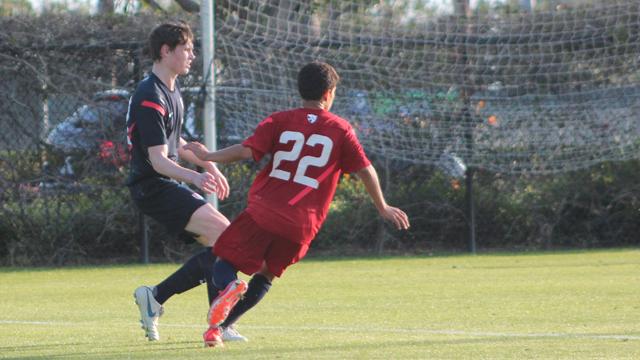 ---
Tarik Gazko (Kickers '97) Joins German Club TSC Euskirchen

Tarik Gazko is now playing with TSC Euskirchen in Germany. Tarik, who joined the Kickers at U9 and played through U12, moved to Brazil at age 12 to further his soccer experience. After two years in Brazil, he moved to Spain and played for Atletico Madrid, with his Kickers teammate Mohammed Al-Khamees. After a brief spell with the NY Red Bulls this spring, Tarek moved back to Europe and is enjoying his time in Germany. He writes back with his observations on German soccer:
"Germany is much more about tactics, it is mostly about covering positions and where to make runs and where to man mark the other team. There is a lot of switching the field during the games, not so much like Spain. Spain is mostly like short passes with give and goes between two or three players. USA is totally different from Germany. I would say that America has more rushing the ball up front to try to score which makes it difficult for the team which is attacking, mostly because there would be no space to enter or shoot to the goal. I would say Germany has tougher defending than America and Spain combined. Many players here are very good, and I am able to fit in just fine when I play against Fc Koln, Borussia Monchengladbach, and Bayern Leverkusen. These are very top teams near our region, so it is an honor to play against them."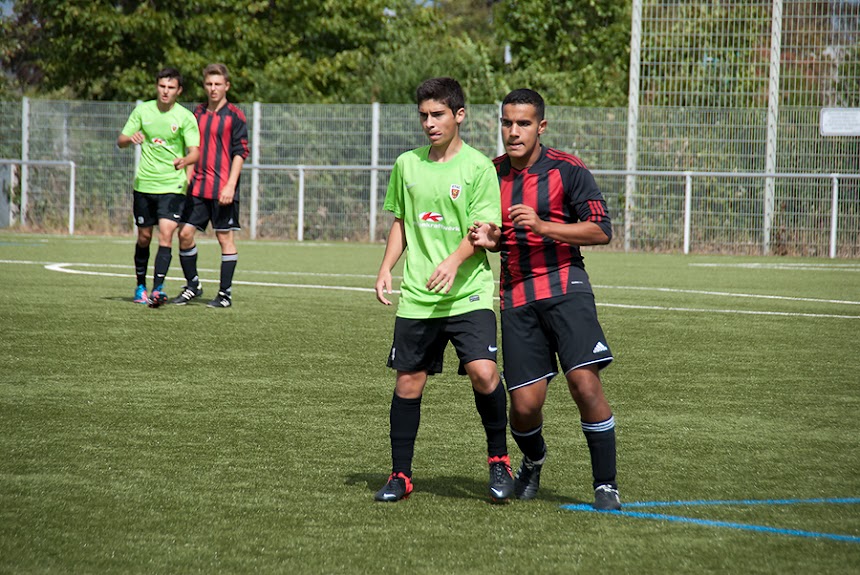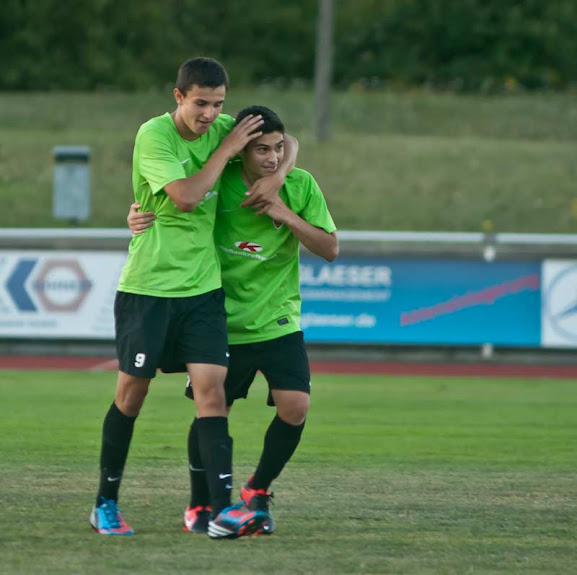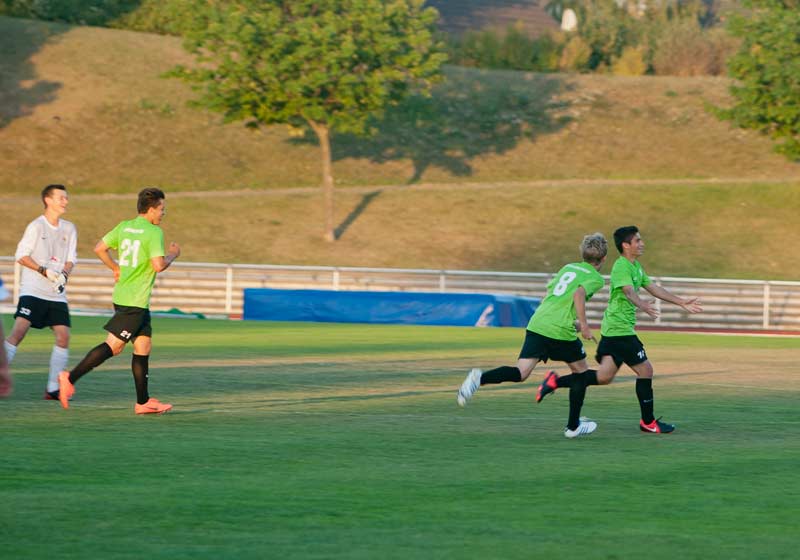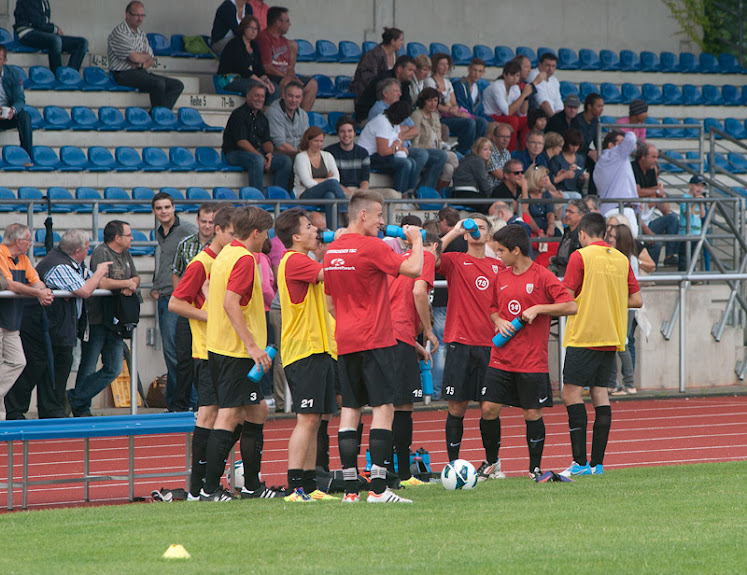 ---
Former MKFC Player Finds Success with the US Youth National Program
1997 Henry Martin Invited to the most recent National Camp
Former Manhattan Kicker Henry Martin continues to be valued by the United States National program. Most recently, he took part in the March training camp in Carson, California. Henry was with the Kickers from age 9 through 12, and now plays for the NY Red Bulls.
http://www.ussoccer.com/News/U-15-Boys/2012/03/U14-and-U15-BNTs-to-Convene-for-Training-Camp.aspx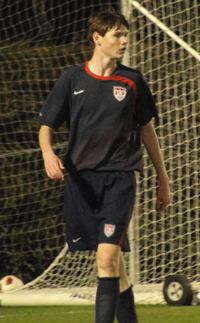 Henry at the youth national training camp in California.
---
Update from Sal Esposito in his second year at the Genoa CFC Youth Academy

After leaving the Kickers and moving to Italy in 2010, Sal joined Genoa CFC of the Italian Serie A and continues to thrive on the field against the best competition in Italy. He sends his greetings from Italy along with some recent photos - to the Kickers, and we wish him well.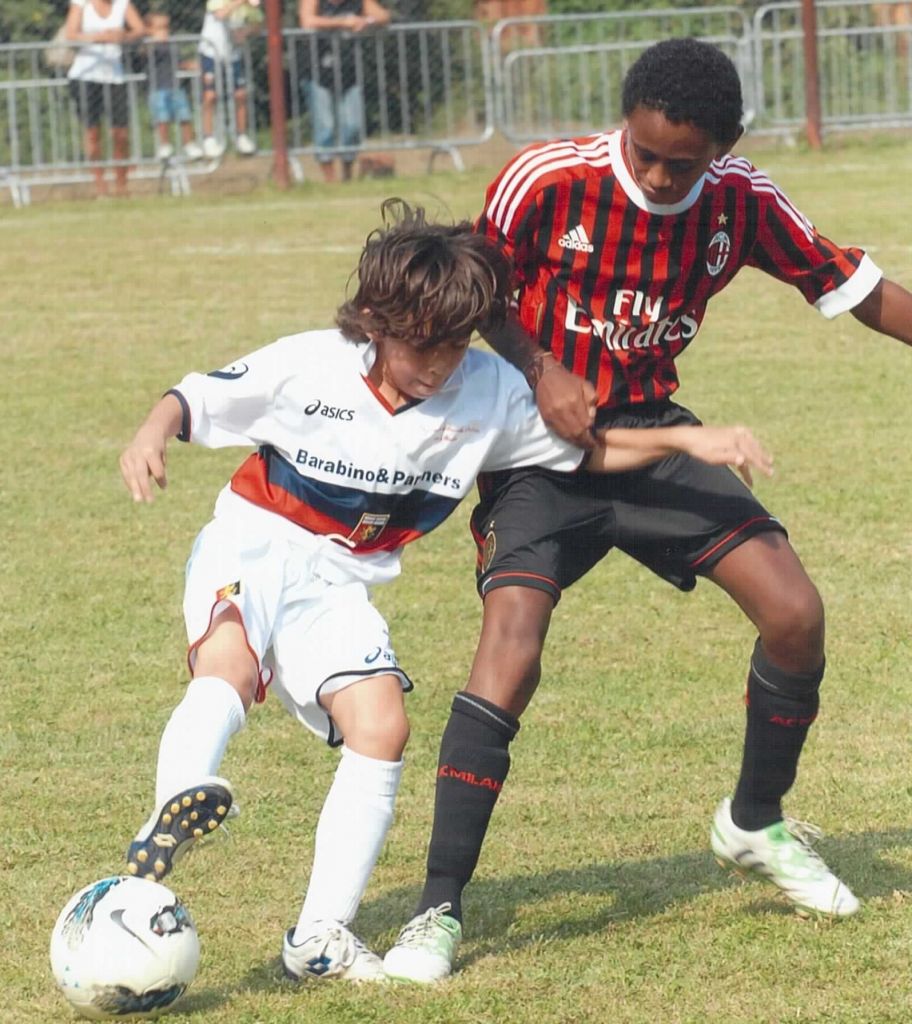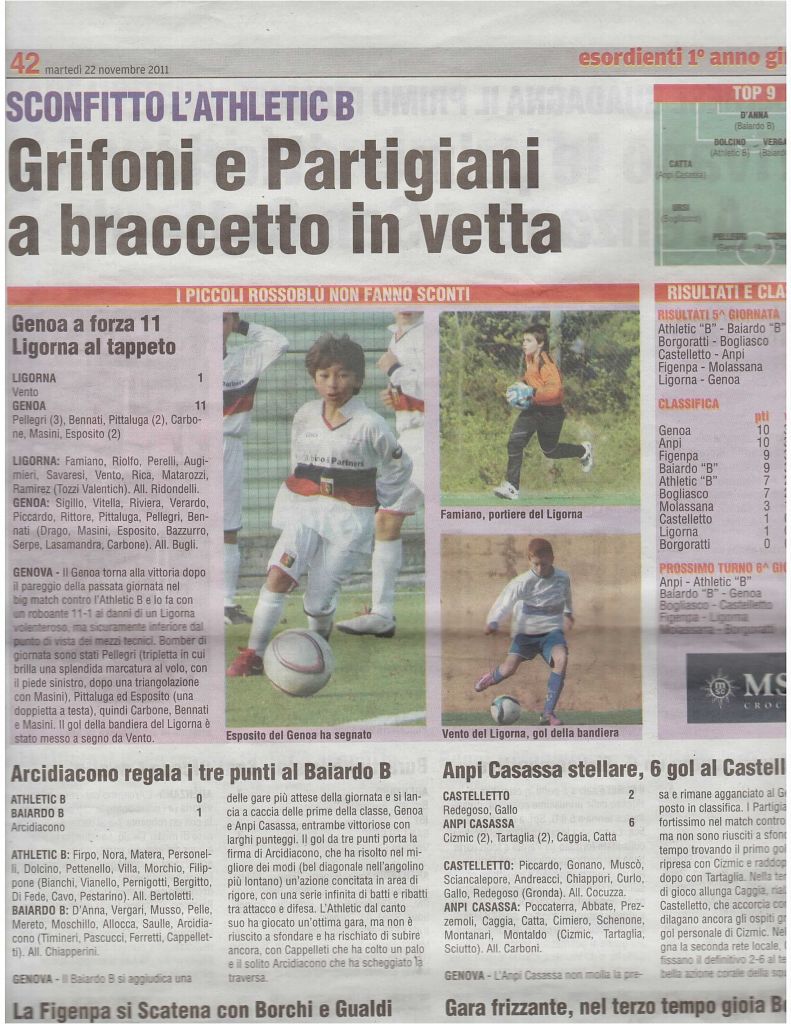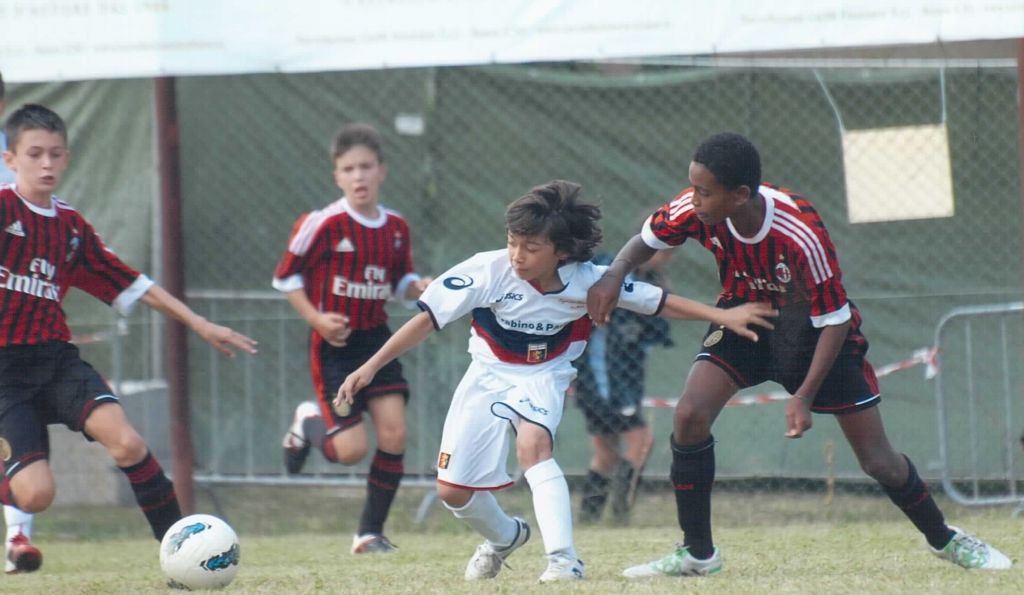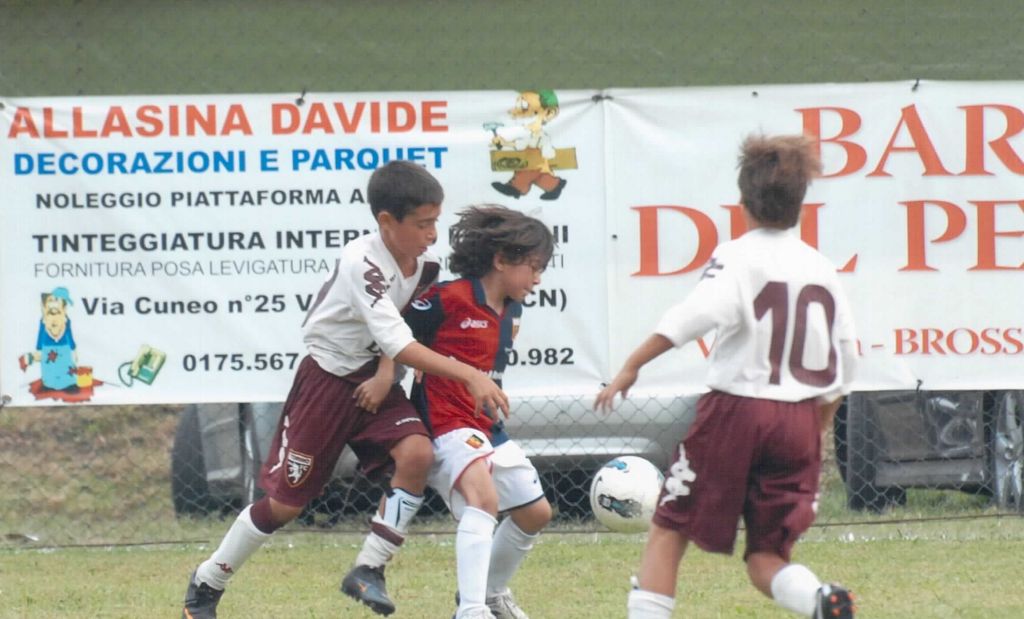 ---
Tarik Gazko Finds A New Home in Madrid

Joins the Atletico Madrid Academy with his former Kickers Teammate

Tarik Gazko joined Atletico Madrid's '97 team this season and will play with his former Kickers teammate Mohammed Al-Khamees. Tarik, who joined the Kickers at U9 and played through U12, moved to Brazil at age 12 to further his soccer experience. After two years, he moved to Madrid where he will play alongside Mohammed. We wish them both the best and are proud they are keeping in touch and still playing together.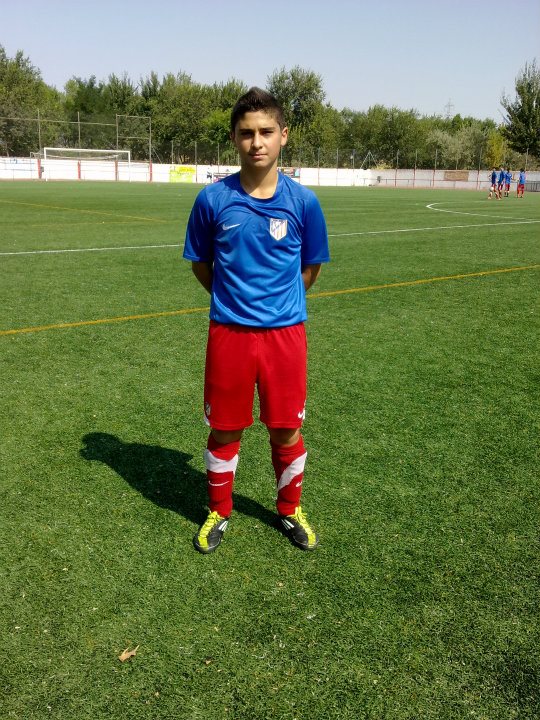 Tarek as a Kicker.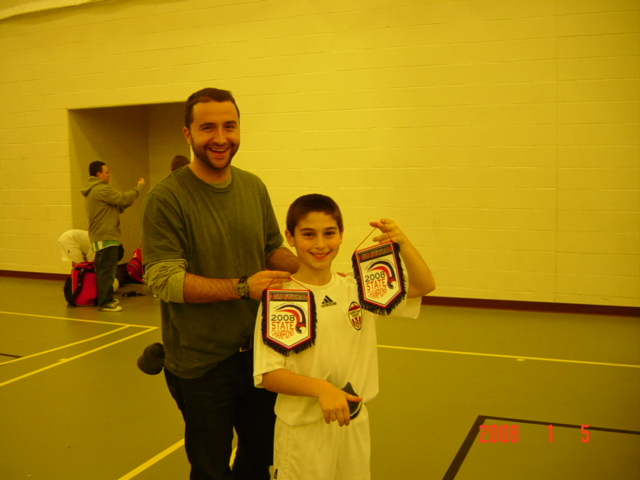 ---
Mohammed Al-Khamees named captain of Atletico Madrid '97
Former Manhattan Kickers FC player Mohammed Al-Khamees was named captain of Atletico Madrid's '97 team for the second straight year.
Mohammed started playing with the Kickers at age seven and was an integral part of the successful Kickers '96/97 team, winners of numerous local and regional tournaments, competitive friendly matches in Brasil, and the Watford International Football Festival in London. Three years ago, Mohammed moved with his family to Madrid, Spain where he was selected for the Atletico Madrid Academy.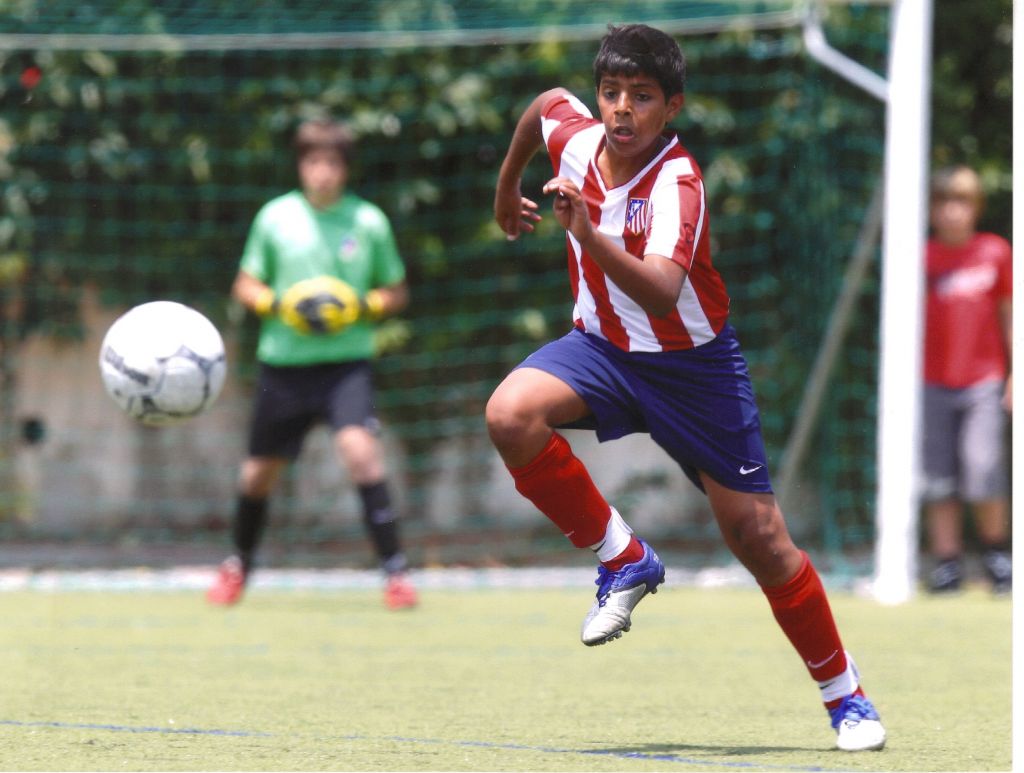 ---
Sal Esposito accepted into Serie A club Genoa CFC youth Academy

Under-9 MKFC player Sal Esposito moved with his family to Italy this fall, and his father sends word that he has been accepted into the Genoa CFC youth program in the Italian Serie A. For the past years, Sal has showed much promise with the Kickers, so we are extremely happy he is able to continue the game he loves in a professional environment.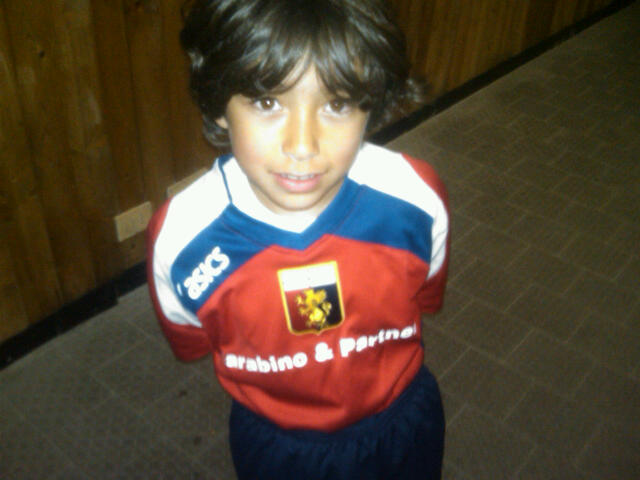 Below are parts of the email from his father..
I wanted to let you know that Genoa CFC has accepted Sal into their program. As you know they were our first choice as a professional academy as they are the oldest and most established and in the last few years have won both the Youth Scudetto and the Youth Coppa Italia. Sal is on the 2001 Pulcini team which is a select team of 15 players chosen as the best players from the over 500 clubs and 7500+ kids all vying for a spot. Needless to say we're very proud of him.
The academy is extremely professional and they have 7 official trainers that work with the 15 boys. There are so many similarities with your program and philosophy. Specifically their training over game mentality.
I want to thank you and encourage you in your work at MKFC. I can assure you that Sal showed great passion and love for the game and signs of being a good player early on but without having gone through MKFC and your anti-game/pro-training philosophy he would never have made the Genoa team. There would have been no better preparation for him in all of the US I am convinced. What you accomplish with such few financial and human resources and lack of a culture that is truly appreciative and collaborative is remarkable.
I can't thank you enough for helping Sal accomplish this. And Sal says, "I can't wait to be back in NY to play with Kickers one day. The kids there are so nice."



---
Alex Muyl selected to US Men's U17 National Team Residency Program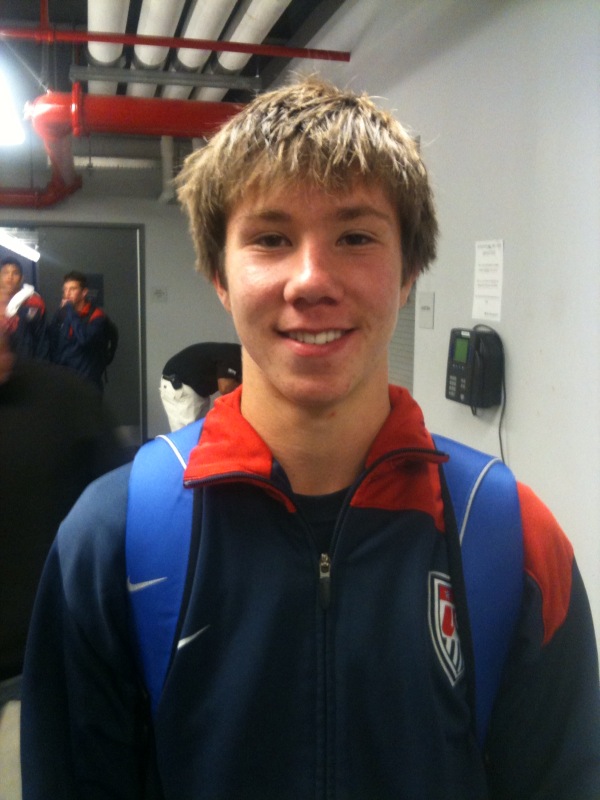 Former Manhattan Kickers FC player and current New York Cosmos East player Alex Muyl has been selected into the U.S. Soccer's Under-17 Mens National Team Residency Program in Bradenton, Florida. Head coach Wilmer Cabrera chose Alex as one of 40 players for the Fall 2010 Semester.
http://www.ussoccer.com/News/U-17-MNT/2010/09/Roster-Set-for-Fall-2010-Semester-of-US-Soccer-Residency-Program.aspx
Born in 1995, Alex is from the East Village and started playing soccer with the Kickers at age seven. As a result of his dedication and passion for the game, he is now being recognized nationally for his ability. Alex's parents, Lisa and JC, have been exceptionally supportive of the Kickers program throughout Alex's seven years with the club, volunteering in managerial positions, administratively, as well as leading fundraising and other efforts for futsal and international travel. Most recently, Alex was selected as one of 24 players who represented the U.S. U-17 Men's National Team, who traveled to face the New York Red Bulls U18, Crossfire Premier U18 and Seattle Sounders FC U18 Development Academy teams during a cross-country trip in October.
http://www.ussoccer.com/News/U-17-MNT/2010/10/US-U17-MNT-Heading-to-Red-Bull-Arena-and-Seattle-to-Face-Development-Academy-Teams.aspx
---
Mohammed Al-Khamees, who began with Manhattan Kickers at the age of 7, has been named Captain of Atletico Madrid's under-13 team. Congratulations Mohammed!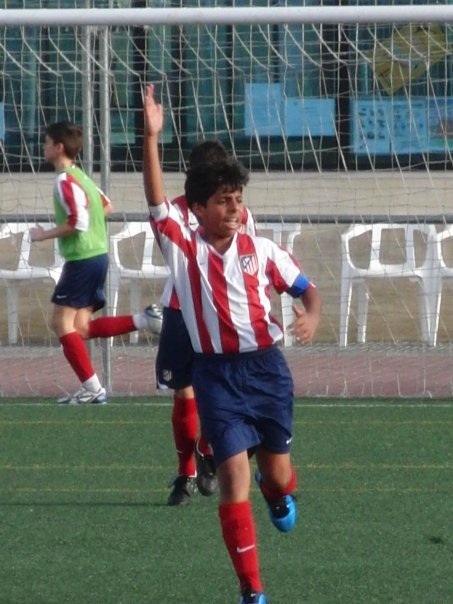 ---
Tarik Gazko: The Latest from Brazil

Tarik Gazko (left), a former '96 Kicker, is living in Jaragua Do Sul, Brazil, and playing for Falcao, the Brazilian futsal legend.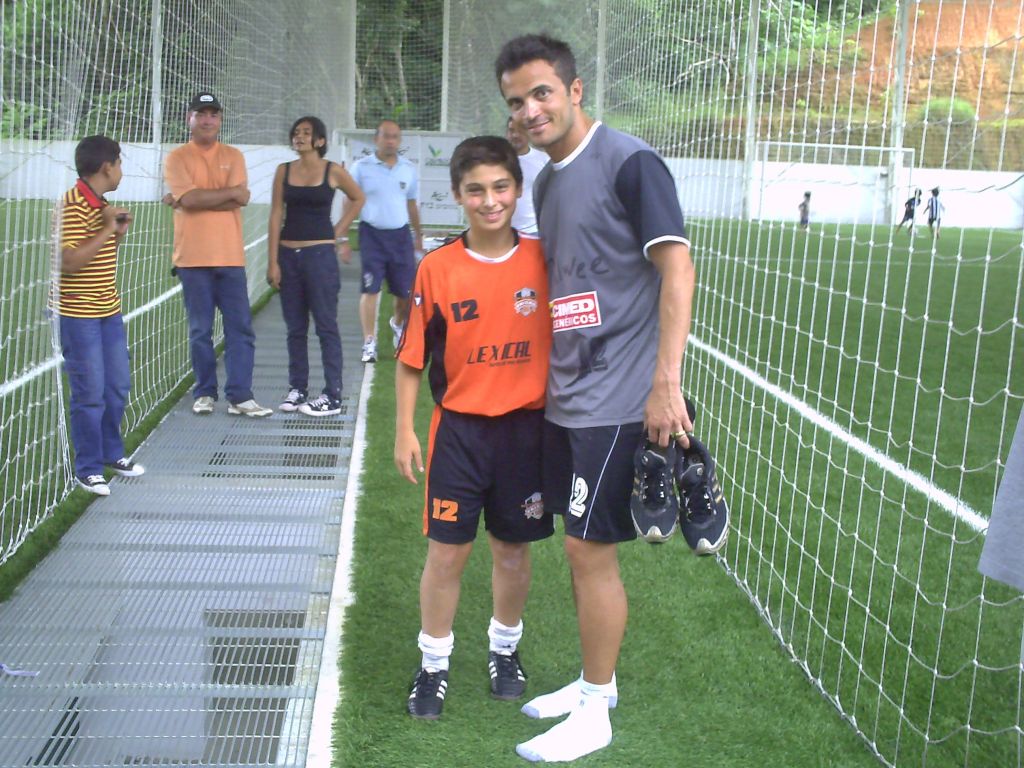 ---
New Home for Tarik Gazko in Brazil
Former Kicker Living his Football Dream
During the summer of his U11 year, Tarik Gazko, a former '96 Kicker, was introduced to Brazil through a MKFC team trip. Inspired by the experience, Tarik returned to Brazil last summer and trained there for two months. This fall, however, Tarik moved away from his family in New Jersey to live by himself in Aguas de Lindoia, in the state of Sao Paolo, so every day of his life he could engage in the great soccer culture and challenging level of play that is only found in Brazil. Below is a video of Tarik taken during an individual training session in Brazil. The club is very proud of Tarik for his dedication to soccer and for following his dream.