Fundraising Program with Devin Leahy and Douglas Elliman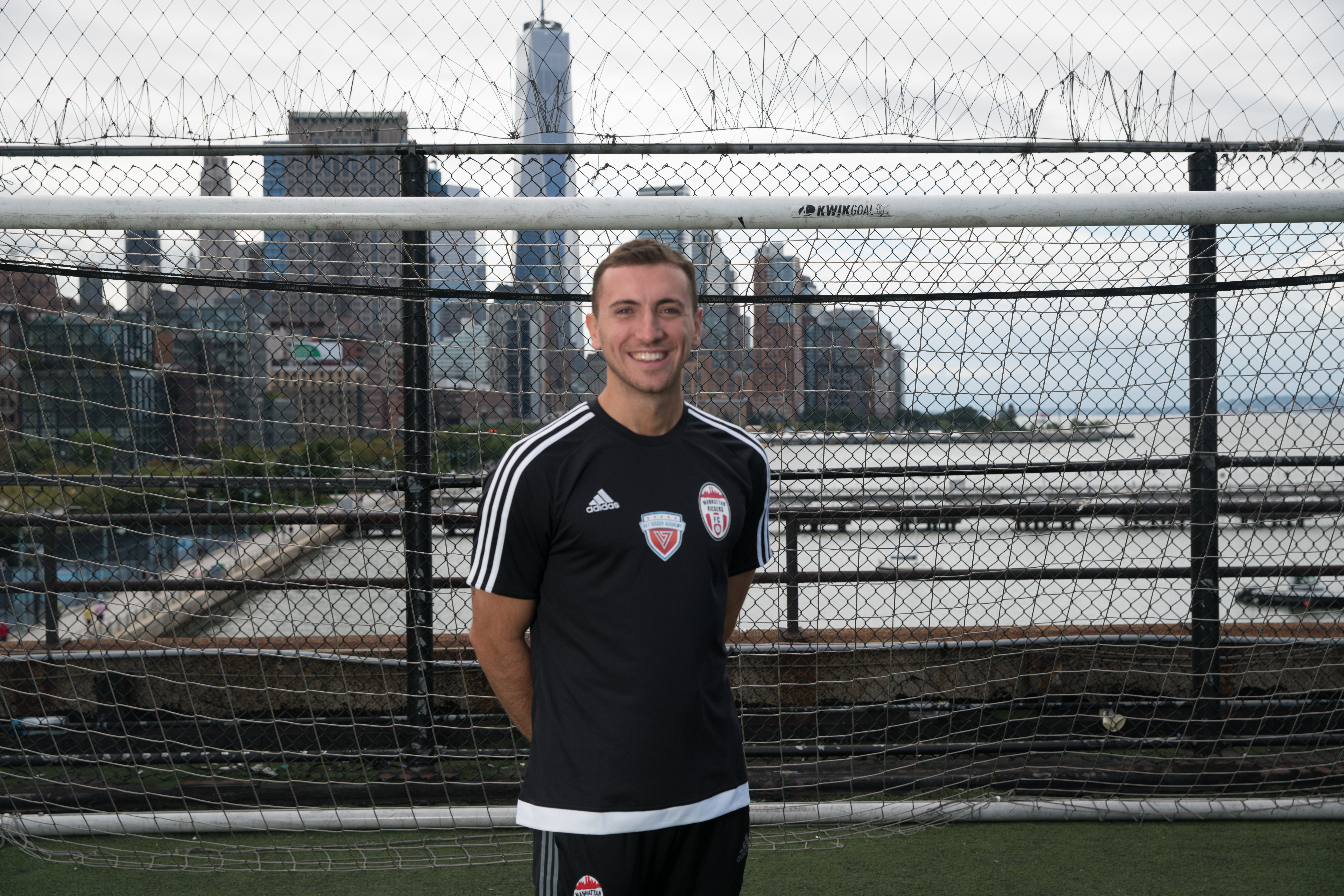 We are excited to announce a new fundraising program for the club that will expand our scholarships to more families and help players in need pay for all aspects of the Kickers program. As some of you may already be aware, coach Devin Leahy is the co-founder of The LS Team at Douglas Elliman Real Estate. Many of you know Devin as an energetic and passionate coach who has been dedicated to the kids and the club for the past three seasons. He is also just as dedicated to his real estate work and is a growing professional in that field.

Up until now, Devin has kept his real estate work separate from the Kickers community. But recently we have created a positive way to bridge the two parts of his life: The Kicking-It-Back Program. The program is a partnership between MKFC and Devin's LS Team at Douglas Elliman Real Estate to create an opportunity for MKFC families to help raise funds for the club. It is a referral-based relationship program with the proceeds being donated to Manhattan Kickers FC.
How it works:
A portion of the proceeds of every transaction procured through the Kicking-It-Back Program will be donated to the Manhattan Kickers FC.

Exclusive relationships secured with sellers, buyers, landlords, or renters that are referred to The LS Team by any Kickers members/parents will be recognized as part of the initiative.

If a specific scenario requires the expertise of an alternative real estate organization/professional, The LS Team will donate the entirety of our referral proceeds back to the MKFC.

The same system applies to all Kickers parents that would like to purchase, lease, or sell a home in New York City through Devin's team.
Thank you all for your continued support and we look forward to growing this program and contributing to the betterment of the Manhattan Kickers FC. Proceeds from the program will go towards enhancing the scholarship program - helping with dues, gear, and travel for the players in need.
For more information regarding the program and the specific breakdown of the numbers, please contact Devin directly or MKFC President, Evan Rosenthal.
Please take a few minutes to visit Devin's LS Team website:
THE KICKING-IT-BACK PROGRAM
FOR FURTHER INFORMATION
Devin Leahy [Devin.Leahy@Elliman.com]
Evan Rosenthal [Evan.Kickers@gmail.com]
Tim Hynes (MKFC Treasurer) [hynestim@gmail.com]