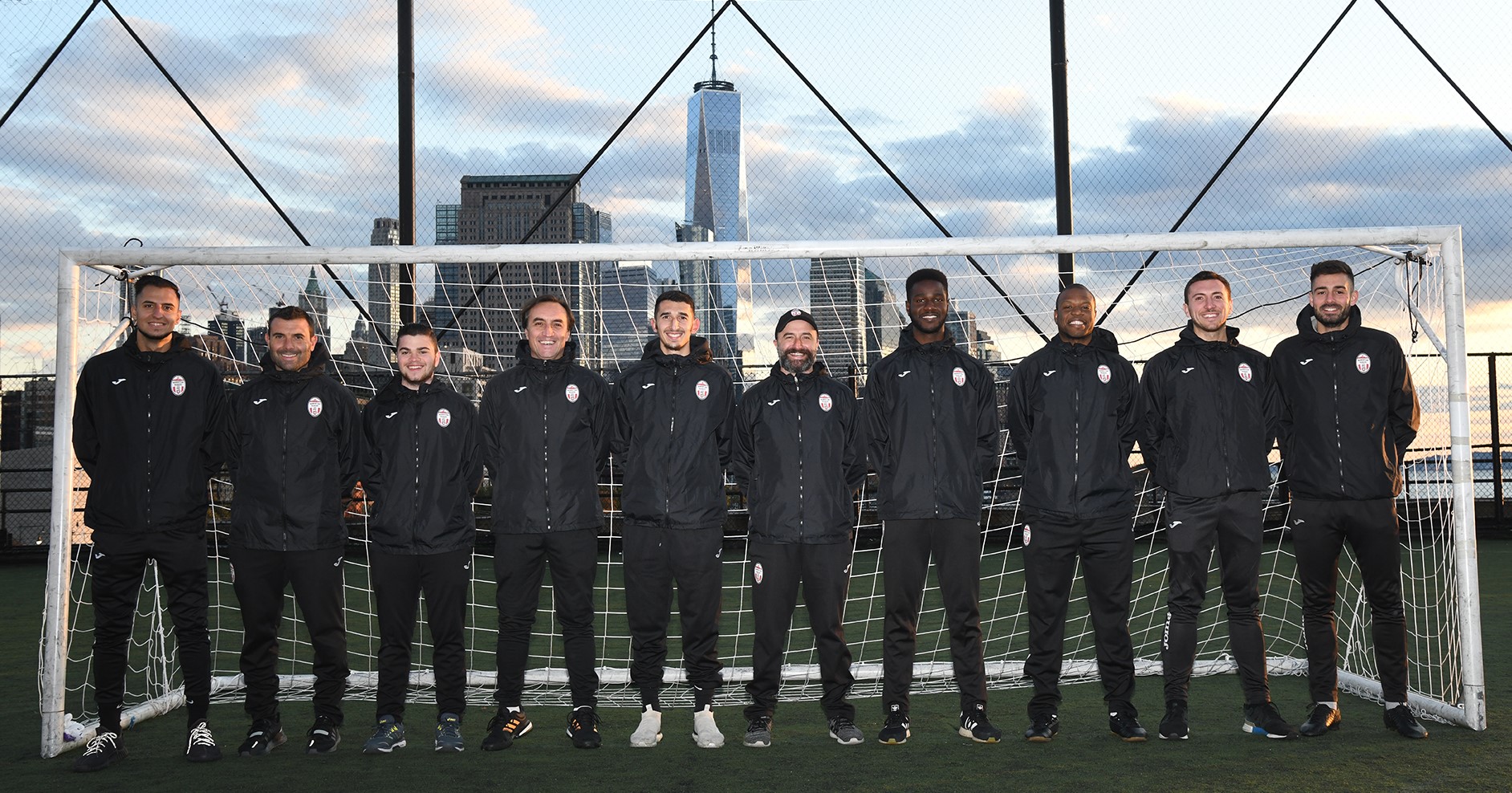 2020/2021 Manhattan Kickers FC Staff and Volunteer Administration
Evan Rosenthal (evan.kickers@gmail.com): President & 2012 Coach
Devin Leahy (devinhughleahy@gmail.com): 2011 Coach
Admir Nezaj (admirnezaj88@gmail.com): 2010, 2015/16 Coach

Simon Tchoukriel (simontchoukriel@gmail.com): 2013 Coach
Mamud Keita (mohamoduk717@gmail.com): 2014 Coach
Sebastiano Mana (sebastianomana82@gmail.com): Goalkeeper Coach
Tarek Fahmy (tarekmfahmy6@gmail.com): 2016 Coach
Rafi Bustamante (rafiseb@gmail.com): Staff Coach
Field Administrator: Kent Yuen (kyuen3@gmail.com)
Treasurer: Tim Hynes (hynestim@gmail.com)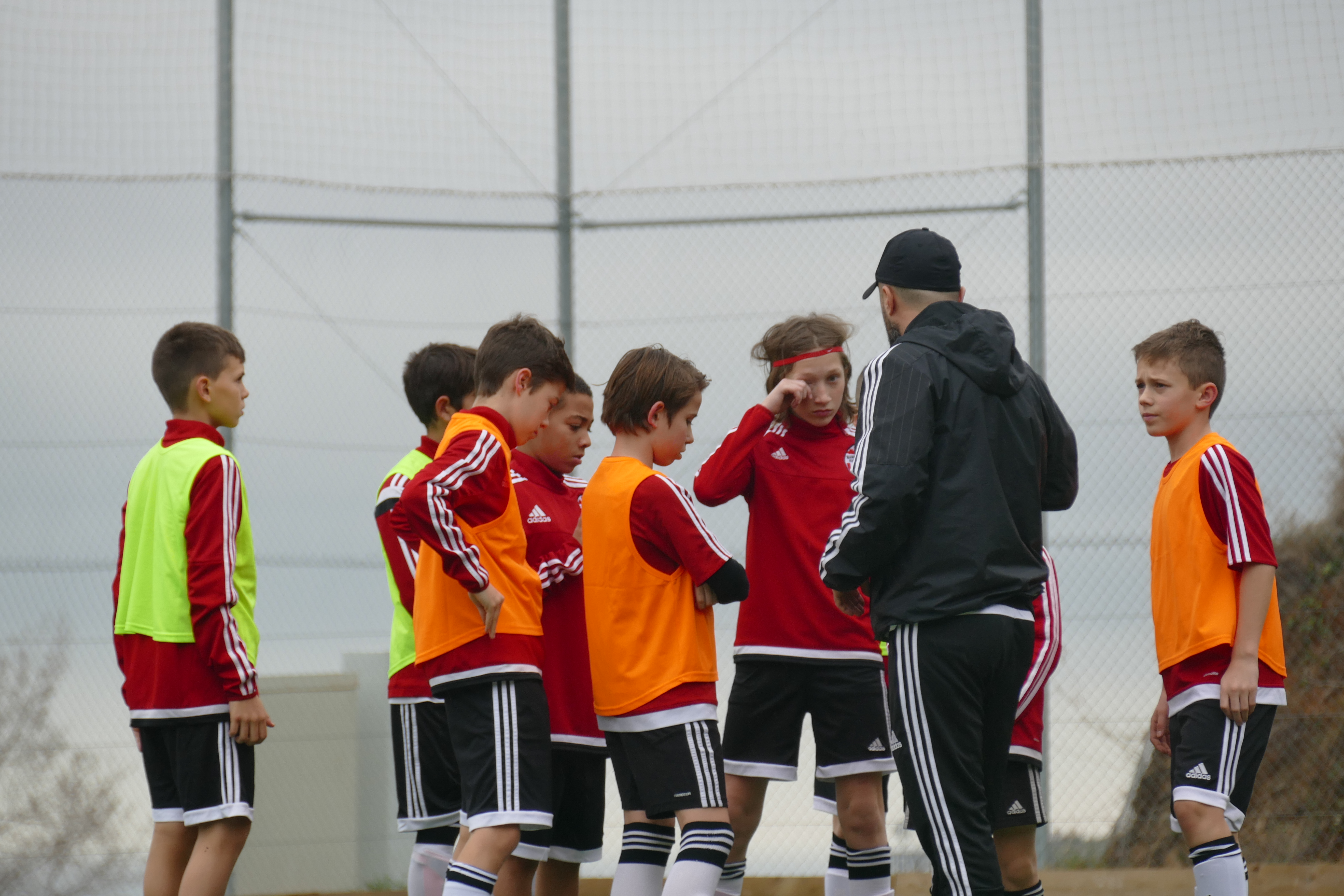 ---
ABOUT OUR STAFF: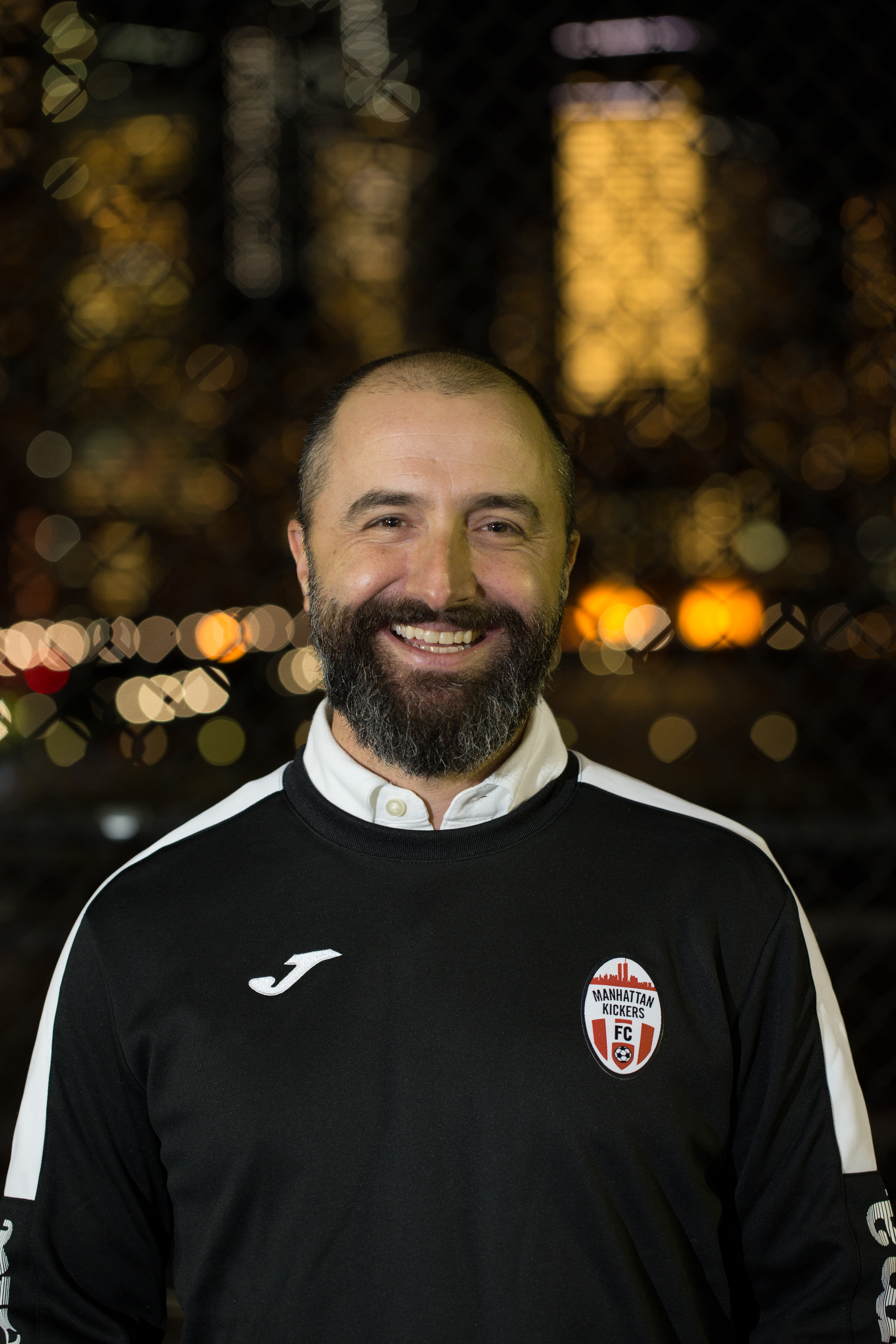 Evan Rosenthal is the MKFC President and has been working with the club since the beginning. He is a native of Cleveland, Ohio and played for the Cleveland United Soccer Club for most of his formative years. On his youth teams, he developed friendships that remain to this day. His enjoyment of his experience as a youth player has motivated him to make an even better club experience for Kickers players, so that they may share the same joy of the game of soccer and as well as being a part of a close-knit team and club. As a scholastic player, Evan captained his High School team and later went on to play for nationally-ranked Washington University, where his collegiate career was cut short by injury. After two years in the corporate world as a securities analyst, he earned a masters degree in Creative Writing from the University of Edinburgh, in Scotland, and he continues to write and is an avid reader. Since 2003, he has been a coach, working exclusively with Manhattan Kickers FC teams and taking over the club in 2011. For over a decade, he has coached all ages of teams and hundreds of players, specializing in the 5-12 age groups. His teams have competed successfully in the United States but also around world, and several of his former players have been selected to the US Youth National teams and top European and South American Youth Academies. While Evan grew up in the American system, he is well-traveled and has visited professional youth academies and coached Kickers teams in various countries around the world. With over ten years experience in New York City and his soccer education around the globe, Evan brings to American youth soccer a respect and appreciation for the highest levels of the world game, and a desire to share his love for soccer and team sports to the next generation of players.
---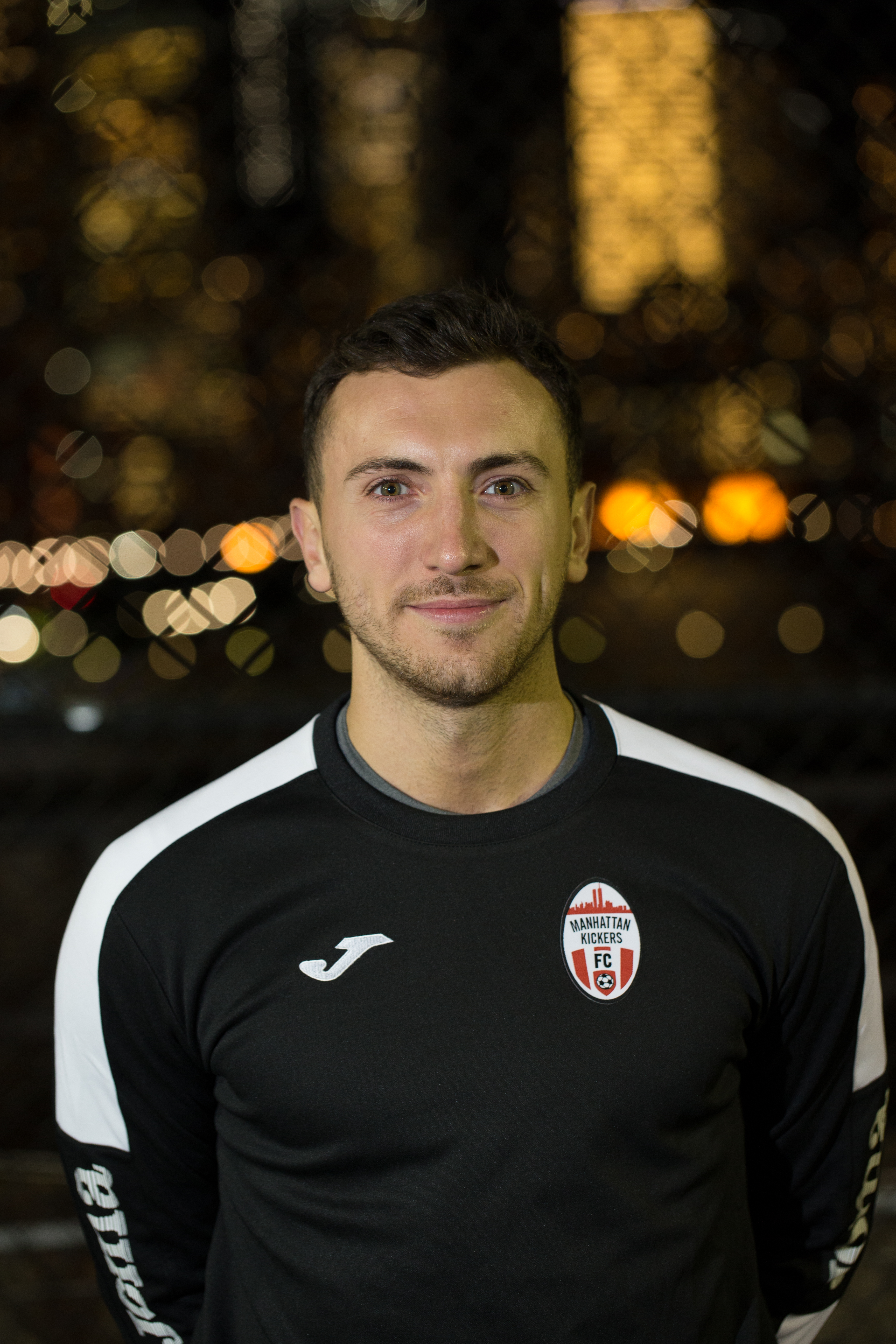 Devin Leahy is a native New Yorker raised on the Upper West Side of Manhattan. Devin fell in love with soccer in 1st grade when introduced to the game by Mirko Cavar, Head of Athletics at the Trevor Day School. Shortly afterwards he joined the Manhattan Soccer Club and was coached by Manhattan Kickers founder and former director Curt Rosenthal. Devin went on to captain Trevor Day Schools high school team, where he also coached 1st through 5th graders as part of the Physical Education Program. As a youth player, Devin competed in Europe, participating in the Gothia Cup in Sweden and the Harlem Cup in Holland, and trained with Vitoria FC in Brasil in the summers leading up to college. His exposure to players and coaches from aroud the world has given him a thorough understanding of different playing styles while crafting his game. Devin went on to play in college, leading the Hunter College Hawks to their first NCAA birth in over a decade while captaining the team as the center midfielder. During his time with the team, the Hunter was ranked 34th in the nation. Declining a semi-professional offer in Puerto Rico after college, Devin took the opportunity to work for Cipriani USA, in New York, Beverly Hills, and Istanbul. Currently, Devin is back at home working in real estate and has brings his experience and enthusiasm to the Manhattan Kickers FC coaching staff.
---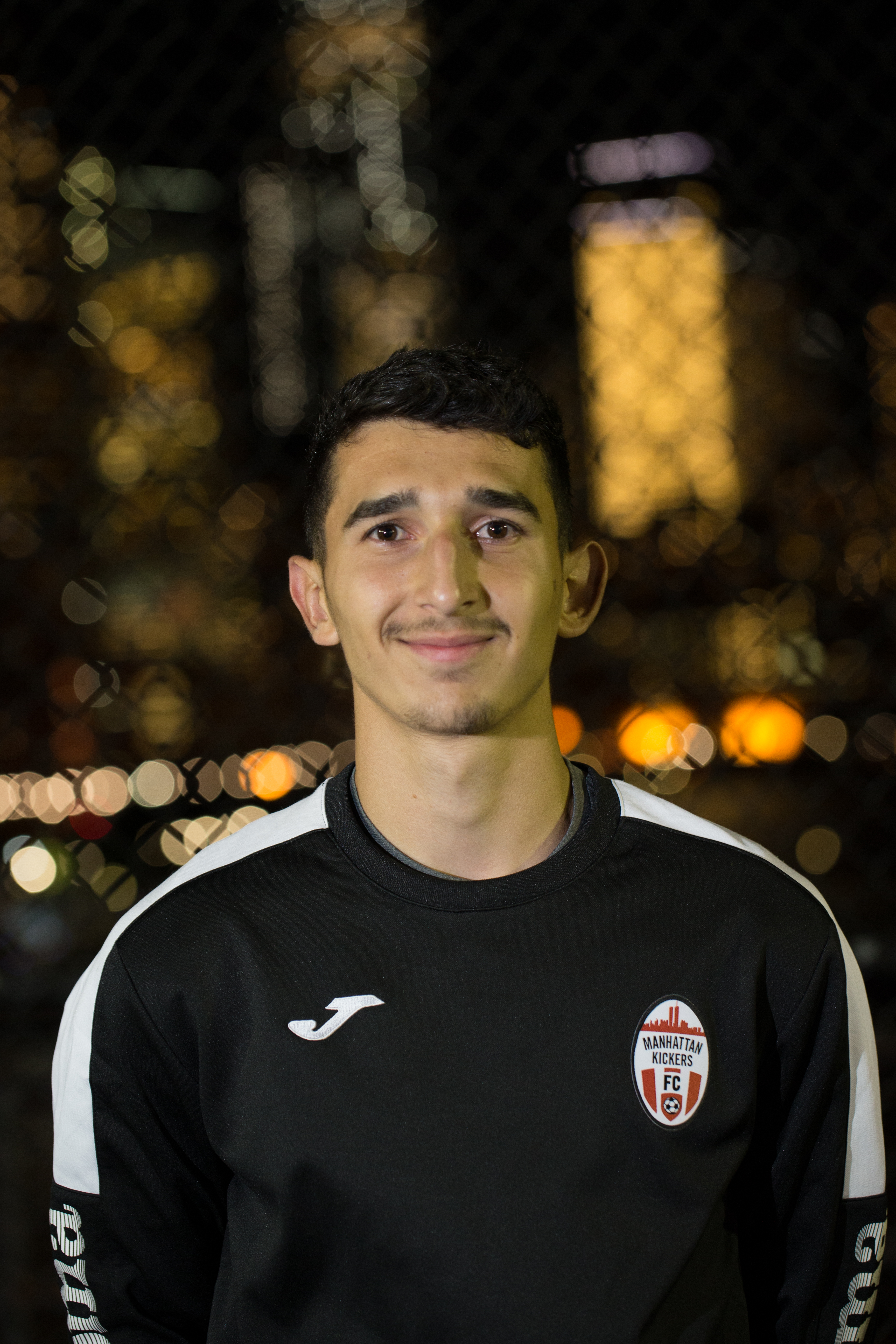 Admir Nezaj moved to New York City from Kosovo at age 8 and two weeks later became an MKFC player. For the next five years, he played on the MKFC 96/97 team under Evan Rosenthal. Admir was one of the most skillful players ever to wear an MKFC shirt and played for one of the most successful MKFC teams - winning numerous leagues and tournaments. Admir scored the goal on an overhead kick to win MKFC the State Championship, the first of any Manhattan team. After the Kickers, Admir went on to play for various NYC teams, including Met Oval, and he continues to play both outdoor soccer and futsal. As a coach, Admir has gained experience first as an assistant and then coaching the 2010 team through their entire MKFC experience, U6-U12. Along the way, the team competed in Brazil, France, and Spain, and won various tournament and league titles including the Northeast Regional futsal championship.
---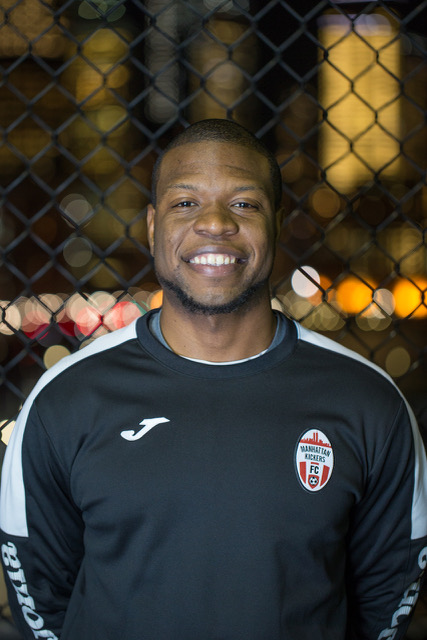 Kashif Anthony's passion for soccer started at age of seven in his native country of Trinidad and Tobago where he played soccer every day in the streets. After migrating to the United States, he played club soccer for Soccer Expression FC in Brooklyn, where he learned the fundamentals of soccer while training three days a week. Kashif graduated college in 2013 with a Bachelor's degree in Kinesiology and Health Science, and sought to pursue a career in the world of soccer. His first coaching opportunity was with the University Settlement, Beacon Program. He coached there from 2015 to 2017, focusing on preparing athletes physically for practices and games, and his teams we won the Chelsea Piers Indoor League, Asphalt Green's Community Sports League and the NYCD Nike Summer League. During that time, Kashif also began working with MKFC 's Little Kickers. Although Kashif had never worked with the 3-5 age group, he adapted and became a top Little Kickers coach. Due to his stellar work with the Little Kickers, for the 2017/2018 season, Kashif was asked to be the U6 Head Coach for MKFC.
---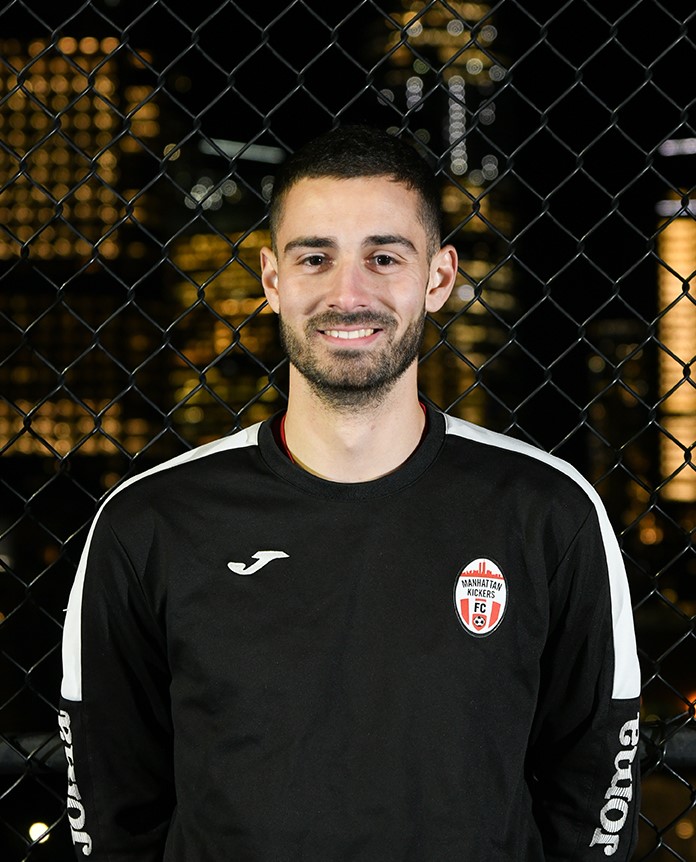 Simon Tchoukriel was born and raised in Lyon, France. He played for the Olympique Lyonnais academy from age 5 to 18, captaining the team the final three seasons, as part of the generation of players who helped France win the 2018 World Cup. At U17, he was coached by Remi Garde, former professional player and current Montreal Impact head coach. At Olympique Lyonnais, Simon played alongside French World Cup winners Samuel Umtiti (FC Barcelona), Nabil Fekir (Olympique Lyonnais), and Corentin Tolisso (Bayern Munich), along with current professionals Anthony Martial (Manchester United), Alassane Placa (Borussia Munchengladbach), Faras Bahlouli (Lille) and Yassine Benzia (Lille). At U19, he trained with the first team during the week and played with the reserve side on the weekends. In 2014, Simon was recruited by St. John's University and played for the Red Storm for three years on a full scholarship. In his senior year, Simon began coaching with the Little Kickers and starting in 2018, is a full-time MKFC coach working with the U6 and U10 teams.

---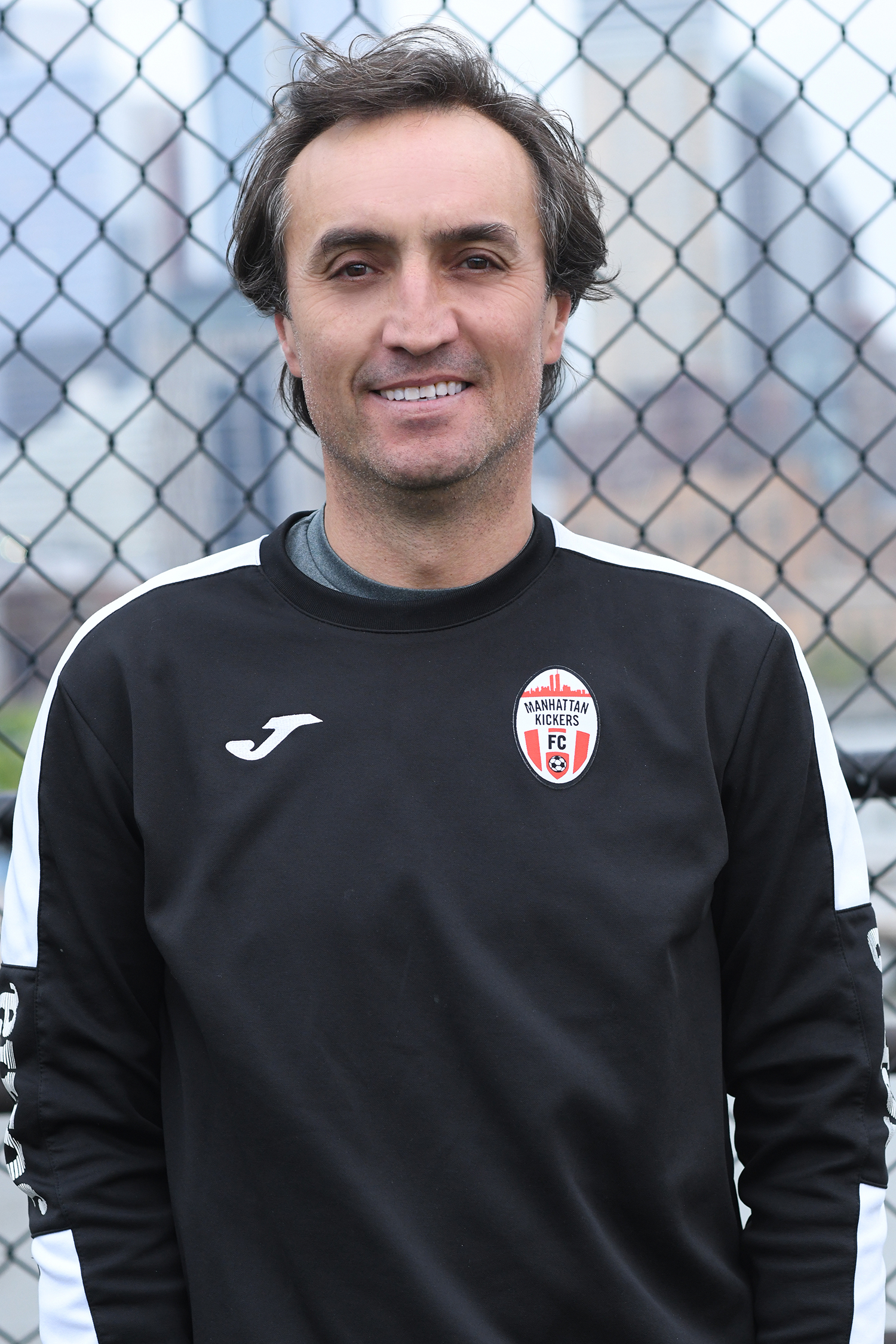 Gonzalo Sanchez Moreno has played and coached around the world and brings years of experience and knowledge to MKFC. As a player in the 90's, he was a part of the FC Barcelona teams coached by the legendary Johan Cruyff, with teammates such as Pep Guardiola. As a coach, he's worked around the world, guiding young children and coaching professionals, most recently in Bangladesh where he coached the Olympic and senior national team.
---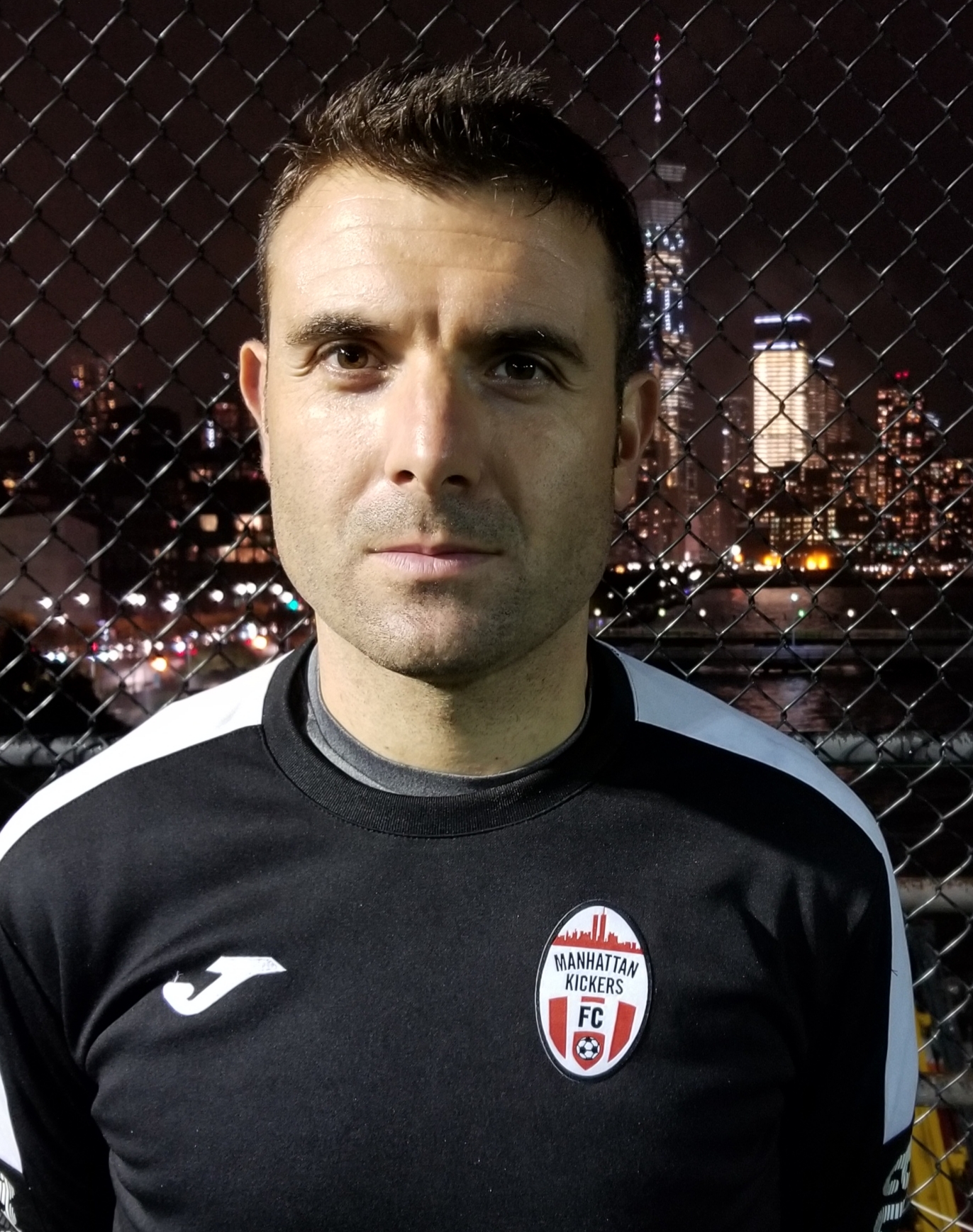 Sebastiano Mana is from Turin, Italy, and is MKFC's goalkeeper trainer. He began working with the club shortly after moving from Italy in the fall of 2017. Previous New York City, Seba coached at the Juventus FC Academy.
---