Luca Koleosho scores his first goal in La Liga
Julian Hall ('08) invited to youth national team training camps by the US and Poland



Luca Koleosho ('04) invited to the Italy U19 National Team Training Camp

Luca, thought his parents, qualifies to play for the United States, Canada, Italy, and Nigeria. Thus far, he's been invited to training camps by the US, Canada, and Italy, but has yet to finalize his affiliation.

https://www.figc.it/it/nazionali/news/i-convocati-del-raduno-prima-della-partenza-per-la-fase-%C3%A9lite-in-germania/


Jonathan Shore ('07) selected to the US Youth National team U16 Camp in California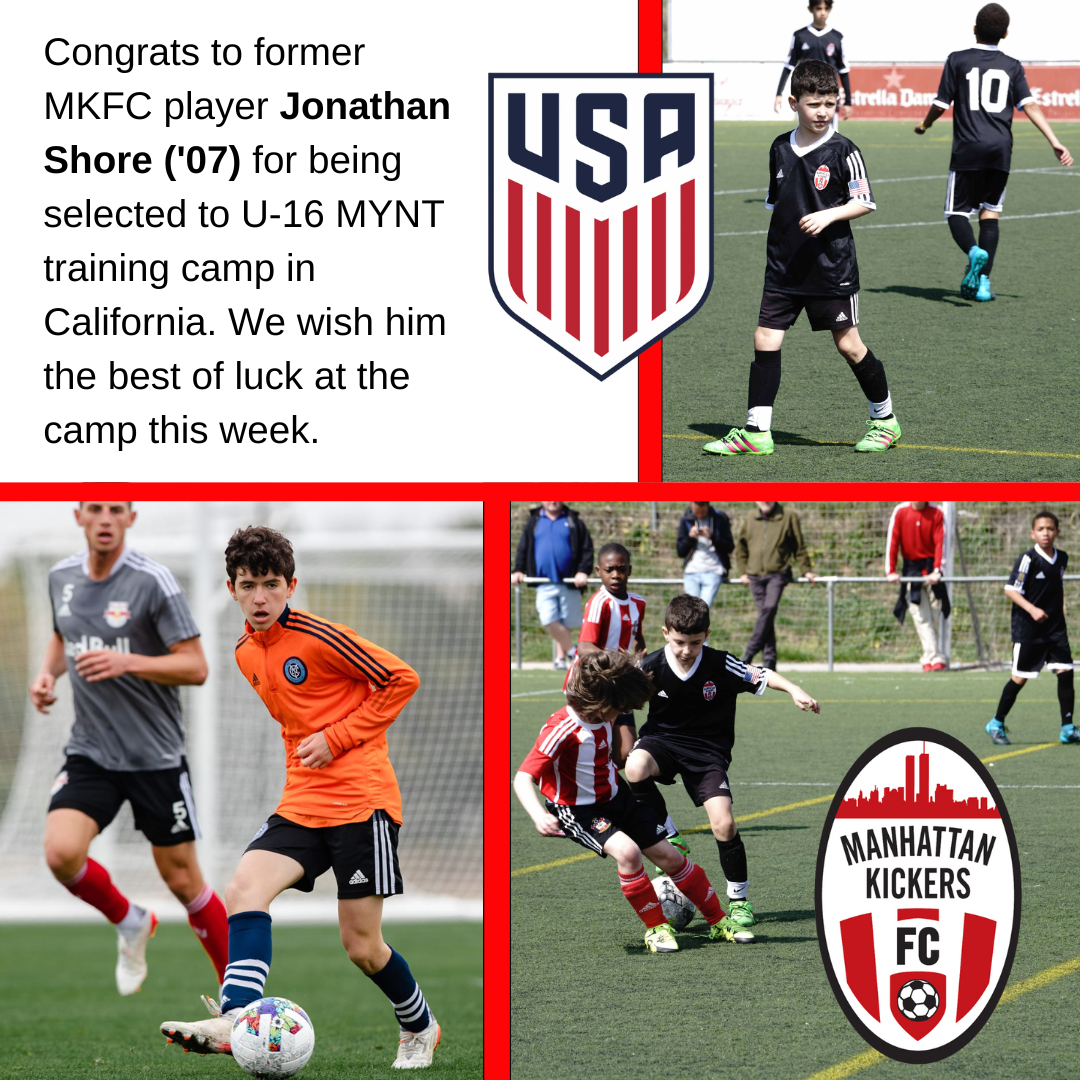 Big Spring for Luca Koleosho (2004)

Sal Esposito ('01) helps club achieve promotion to Serie C
Sal helped his club U.S. Fiorenzuola advance to the Serie C in Italy for the first time in 20 years.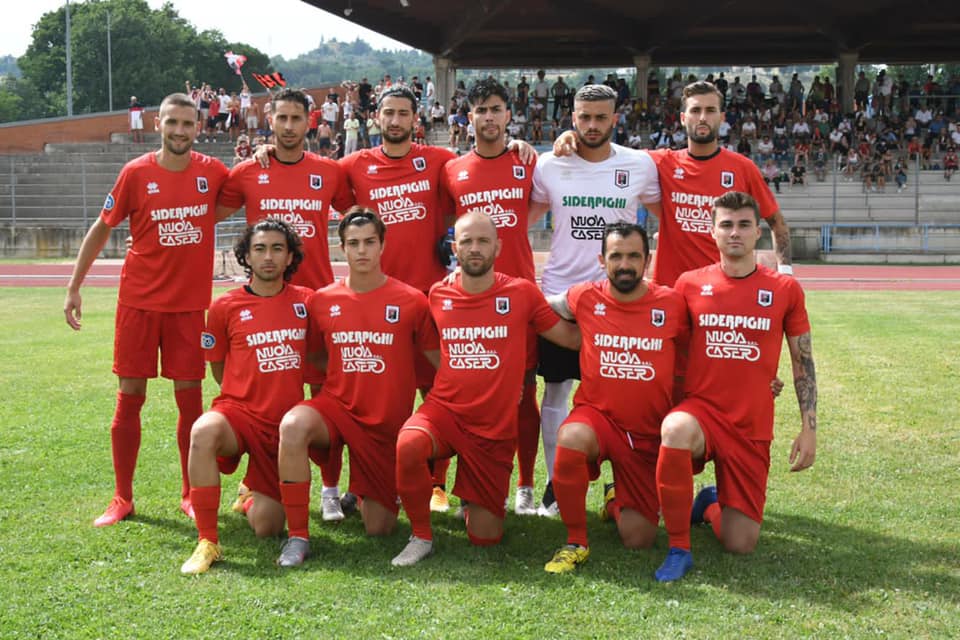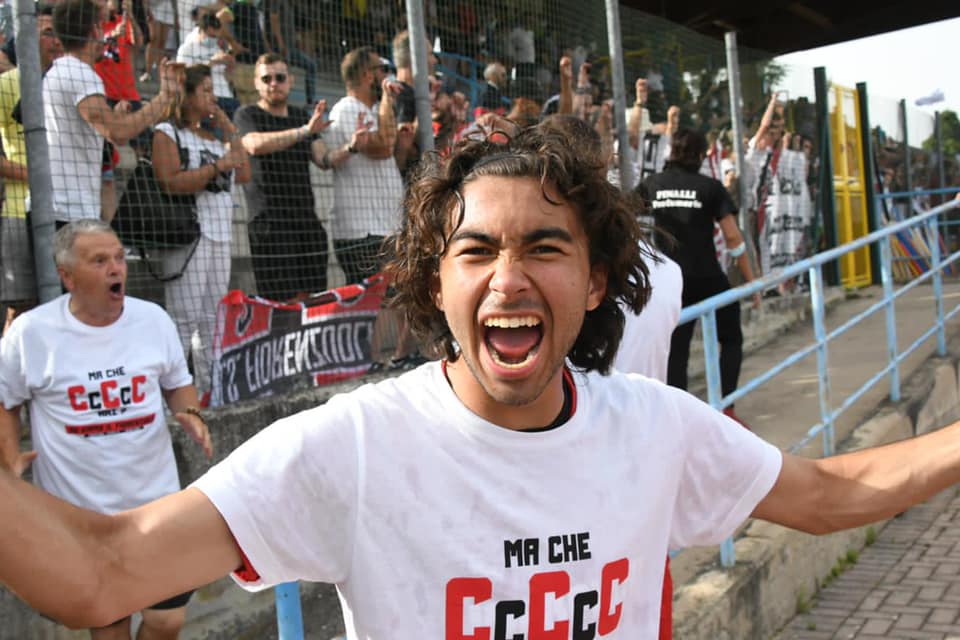 ---
Luca Koleosho ('04) Signs Professional Contract
Luca signed a professional contract with La Liga club RCD Espanyol de Barcelona. Luca left home at a young age to pursue his dream and now he is one step closer. As an MKFC player, Luca traveled to Spain twice with the Kickers, and in 2016 even played (and scored two goals against) his current club (picture below) in the Mediterranean International Cup. MKFC is happy for Luca and proud to have been a part of his journey, and we are excited to watch him progress at Espanyol.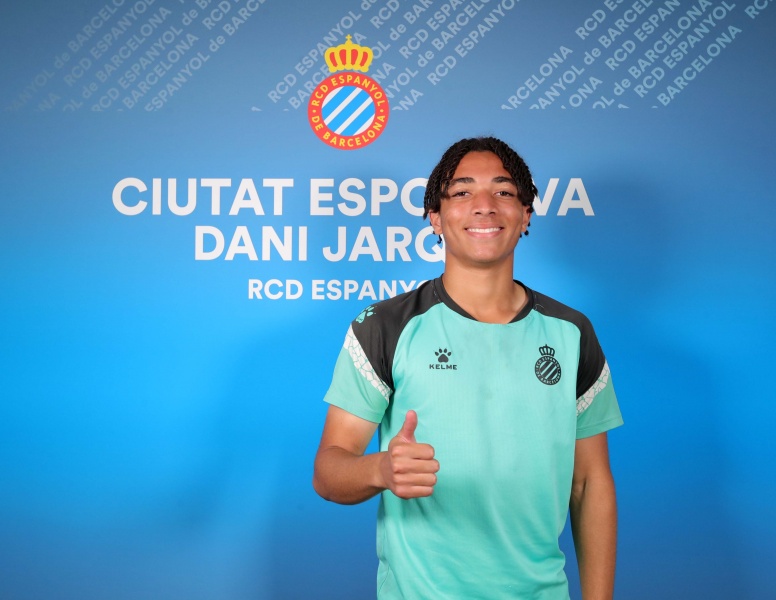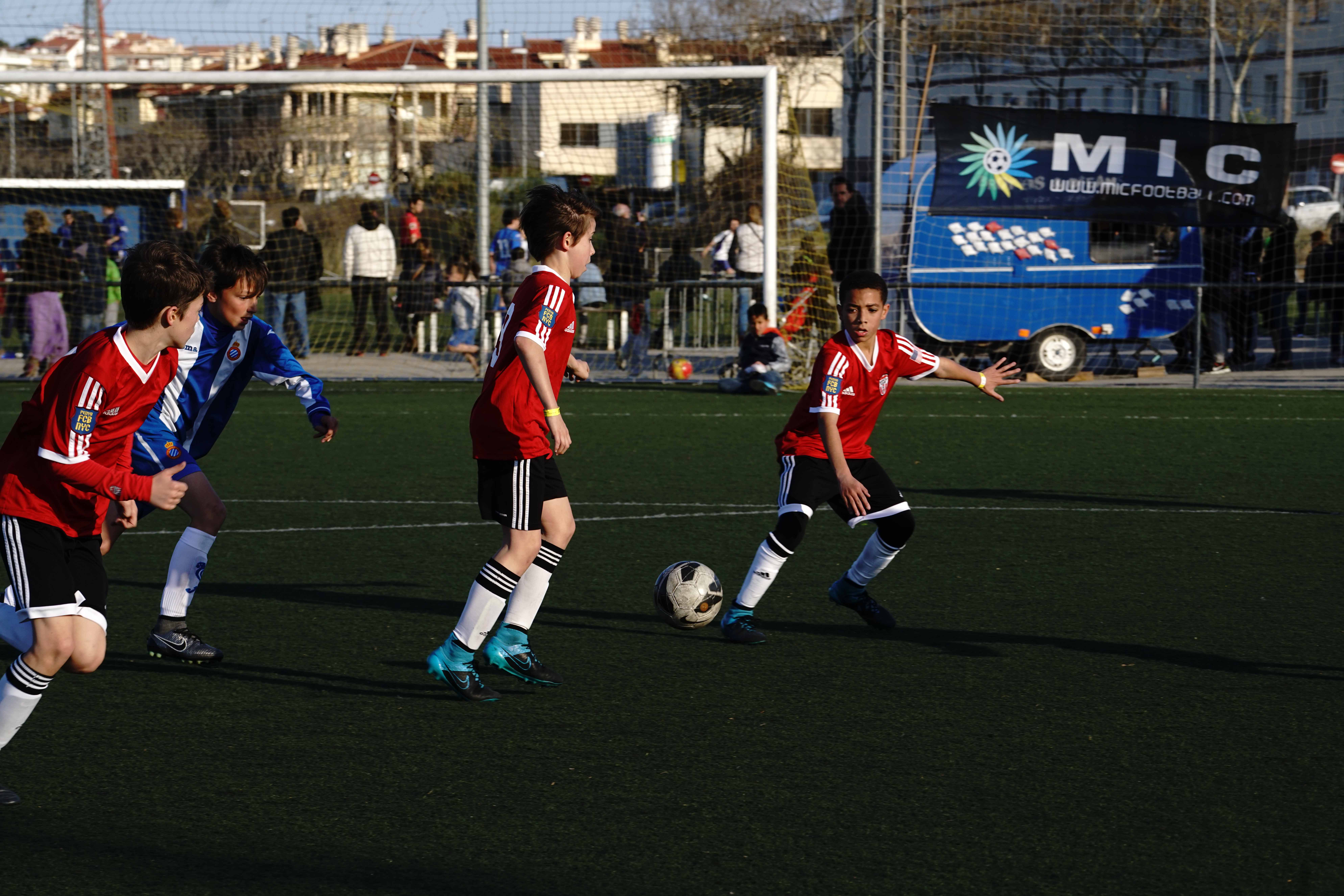 ---
Matt Miazga ('95) Included on Nations League Roster
Former Kicker Matt Miazga ('95) was included on the US National team roster for the Nations League Championship.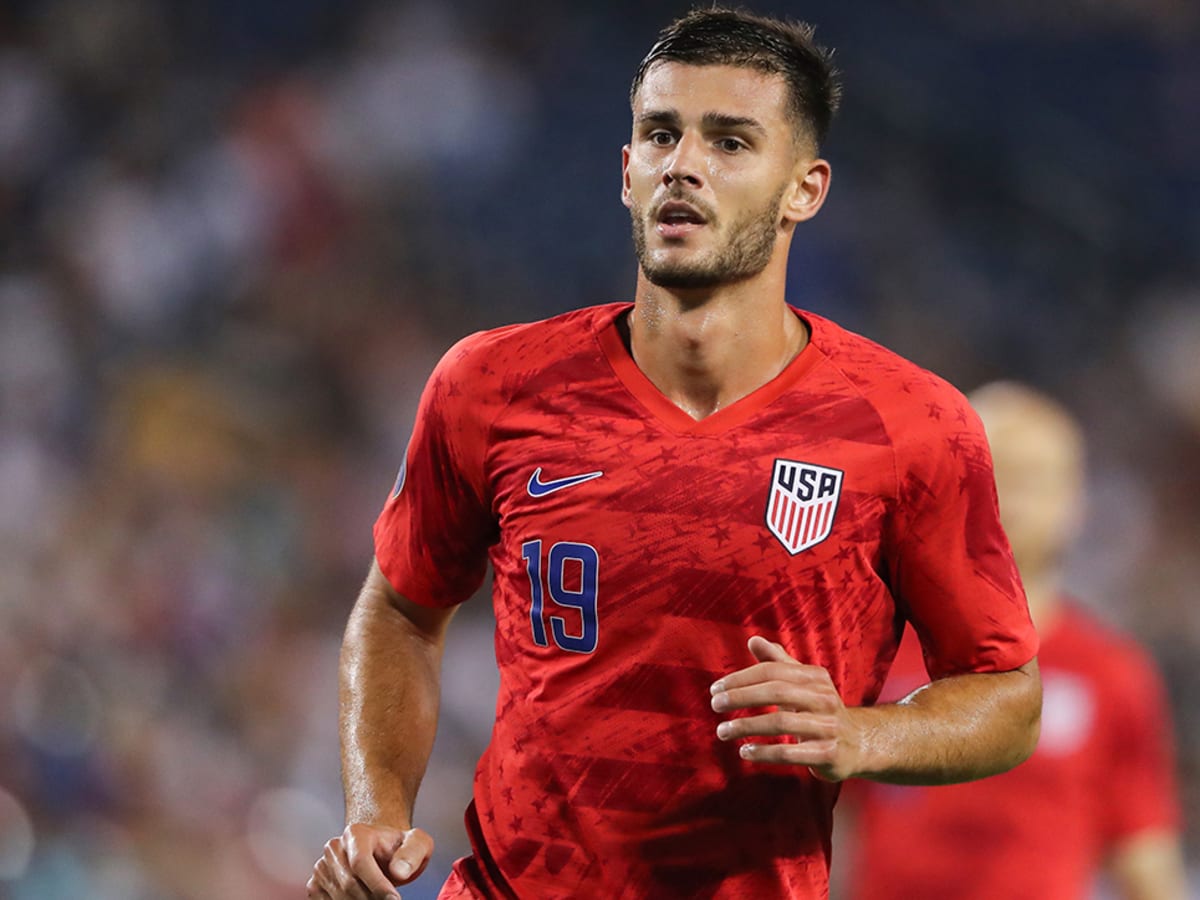 ---
Alex Muyl ('95) joins Nashville SC
Alex was traded from the New York Red Bulls to Nashville SC, a new expansion MLS team.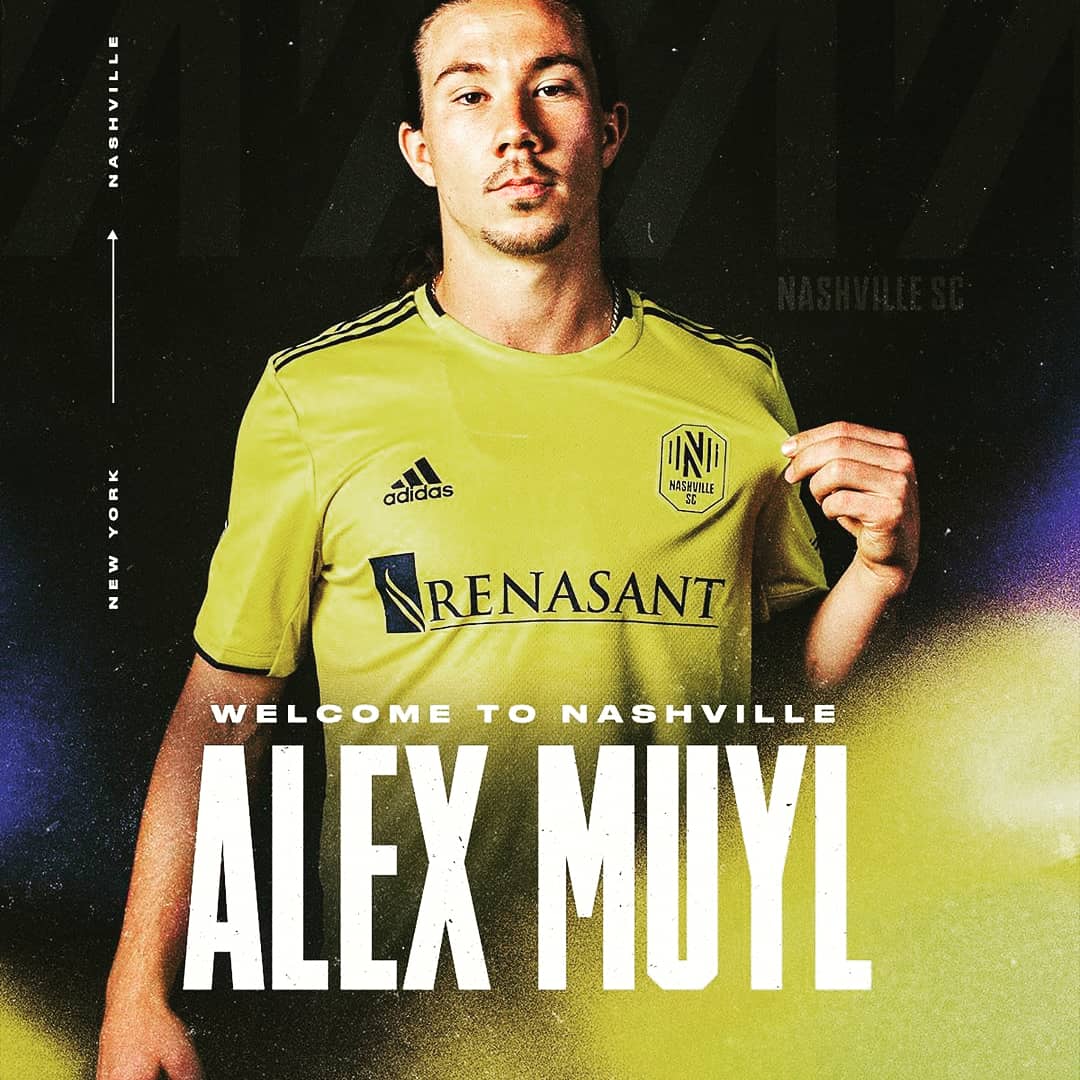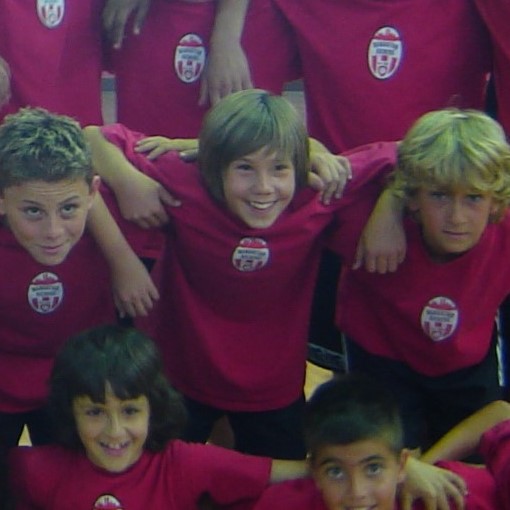 ---
Adam Ozeri (MKFC '98) joins Orlando City B in the USL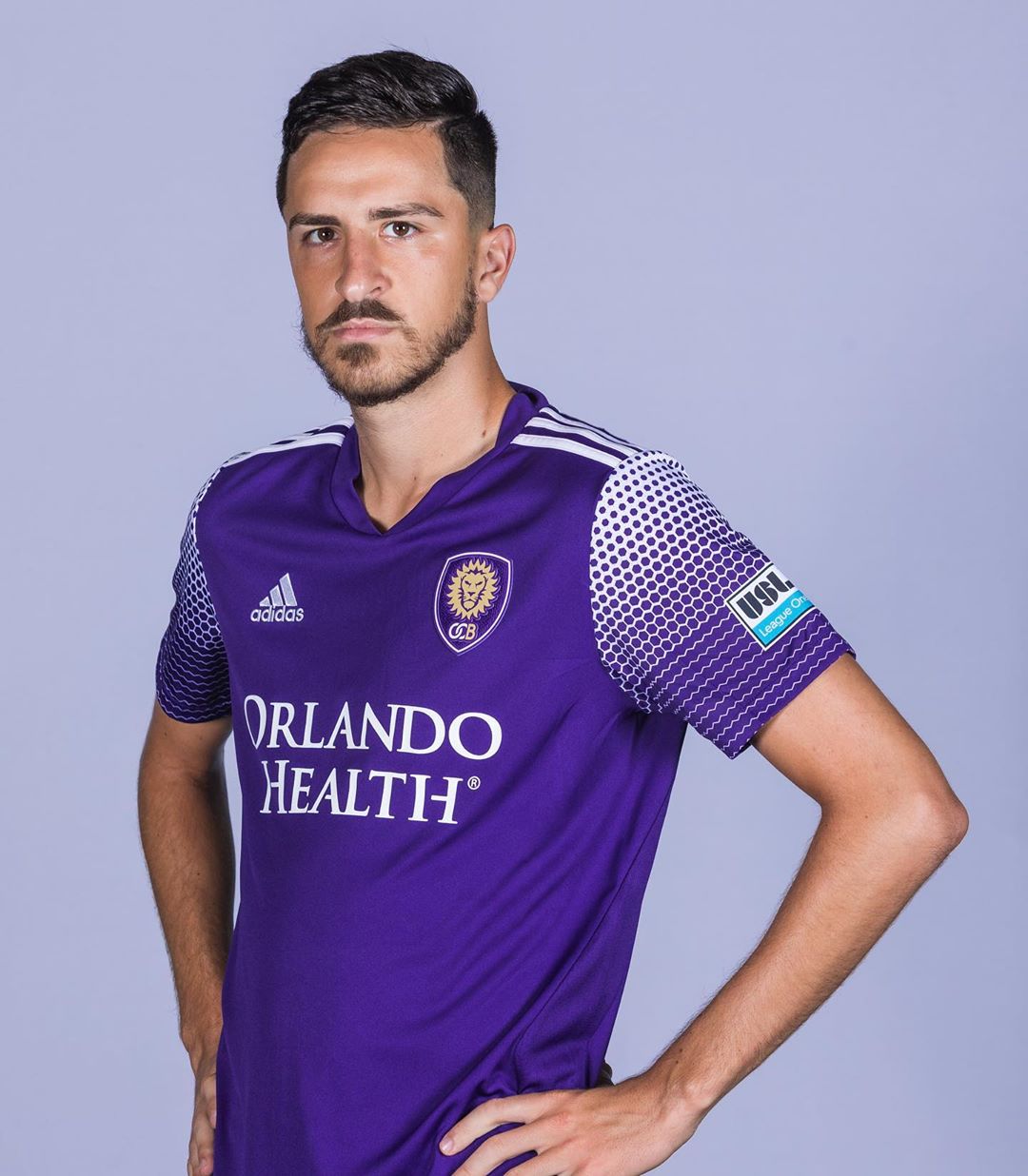 ---
Henry Kessler (MKFC '98) the 6th selection in the MLS Super Draft
Henry had a great season as a center back for the University of Virginia, reaching the NCAA finals. Henry was a MAC trophy semi-finalist and All-ACC selection.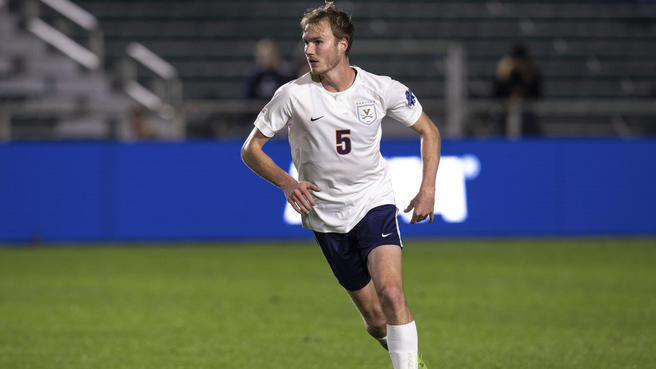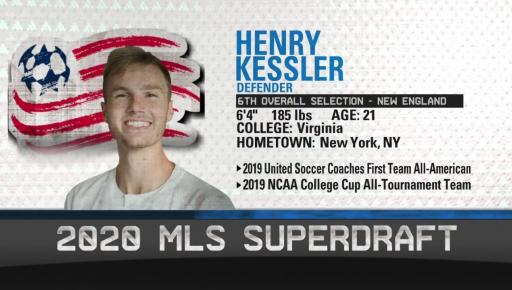 ---
Rafi Bustamonte (MKFC '99) named Big East Defensive Player of the Week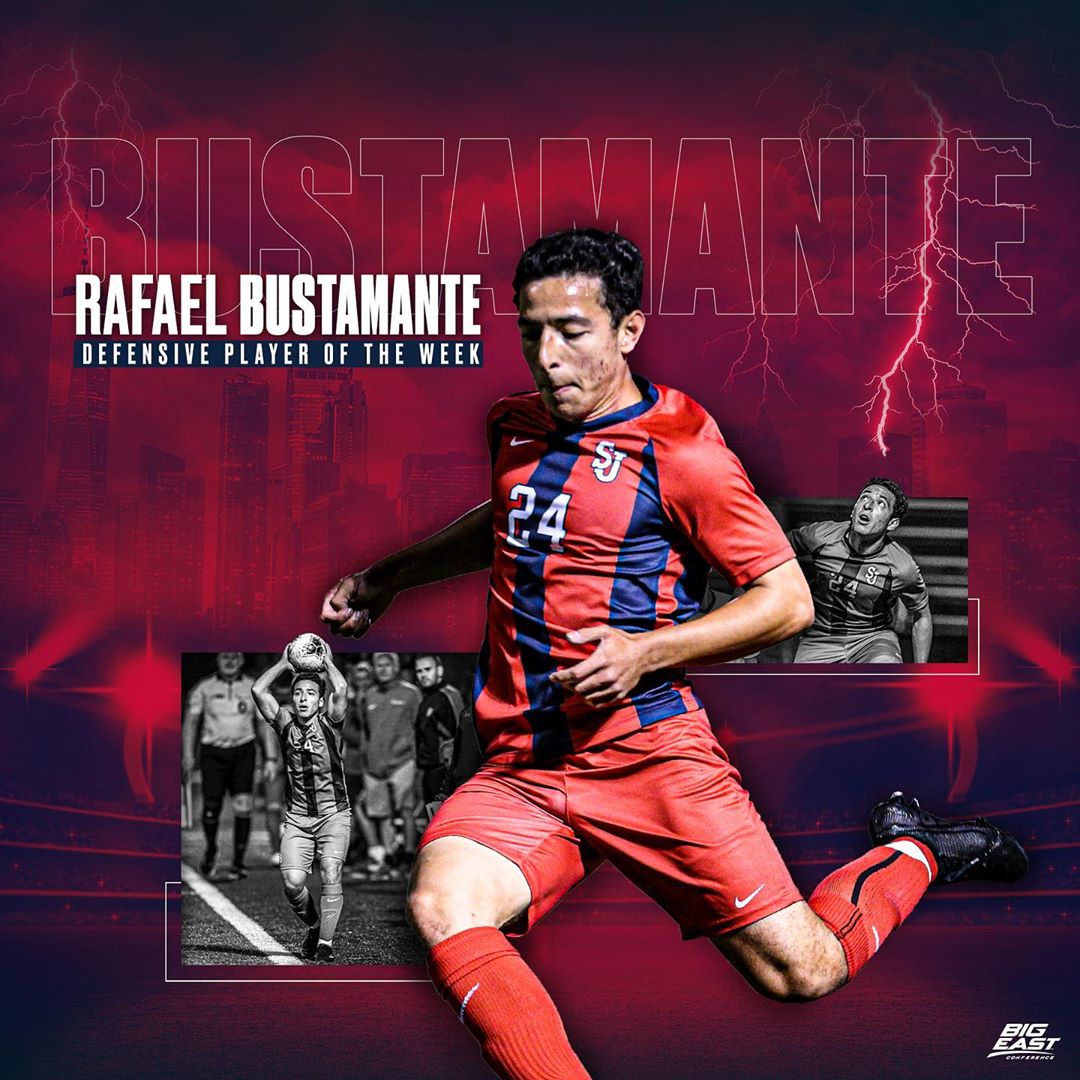 ---
Three MKFC 2003/2004 teammates all playing in Spain
Kicking off the 2019/20 season, Mateo Nance ('04), Luca Koleosho ('04), and Markus Anderson-Adedeji ('03) start their seasons abroad in Spain. Mateo and Luca play at La Liga clubs Getafe C.F. and RCD Espanyol de Barcelona, and Markus represents Futbol Alcobendas Sport in Madrid. Included are pictures of all three in action as well a team shot during their time at MKFC.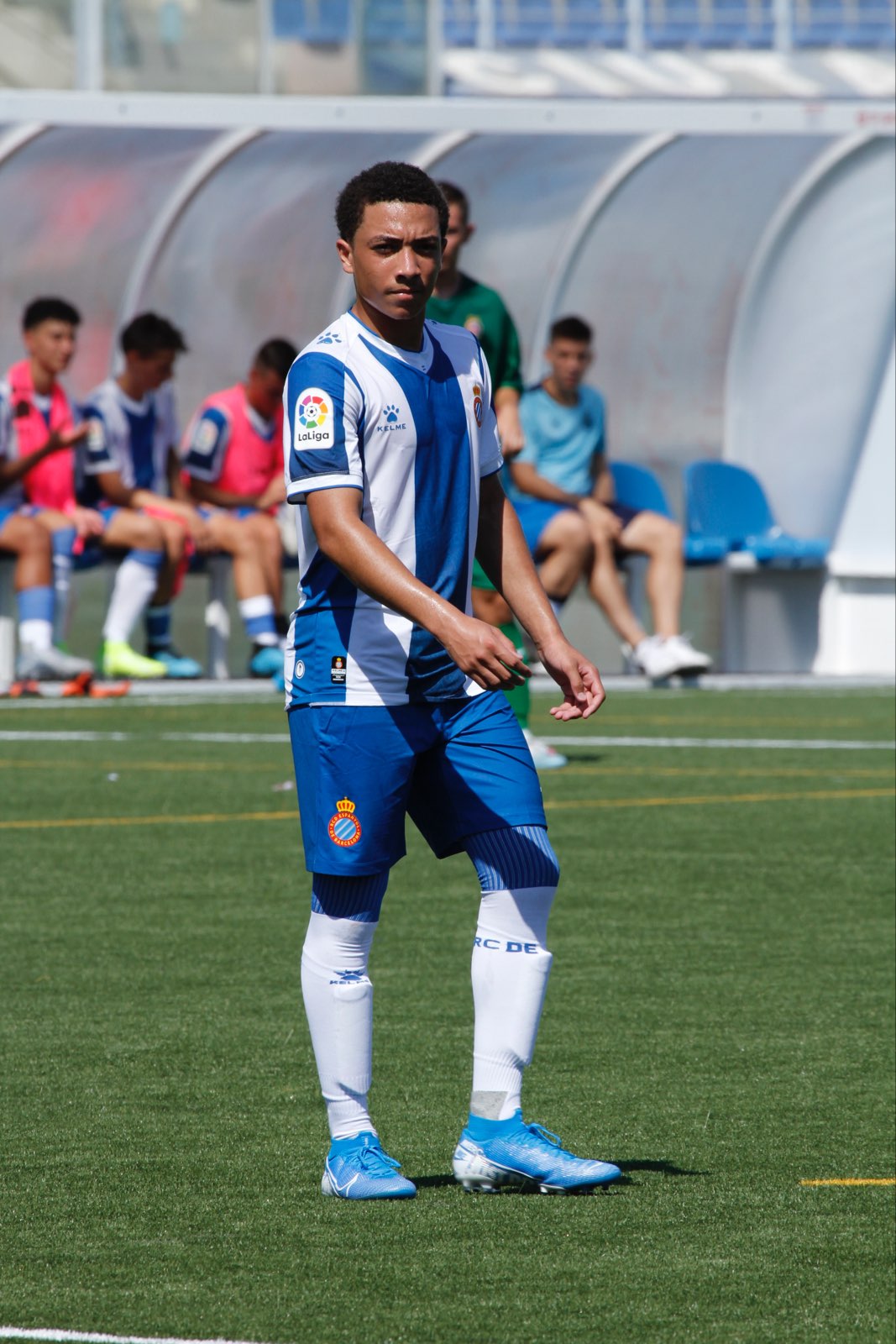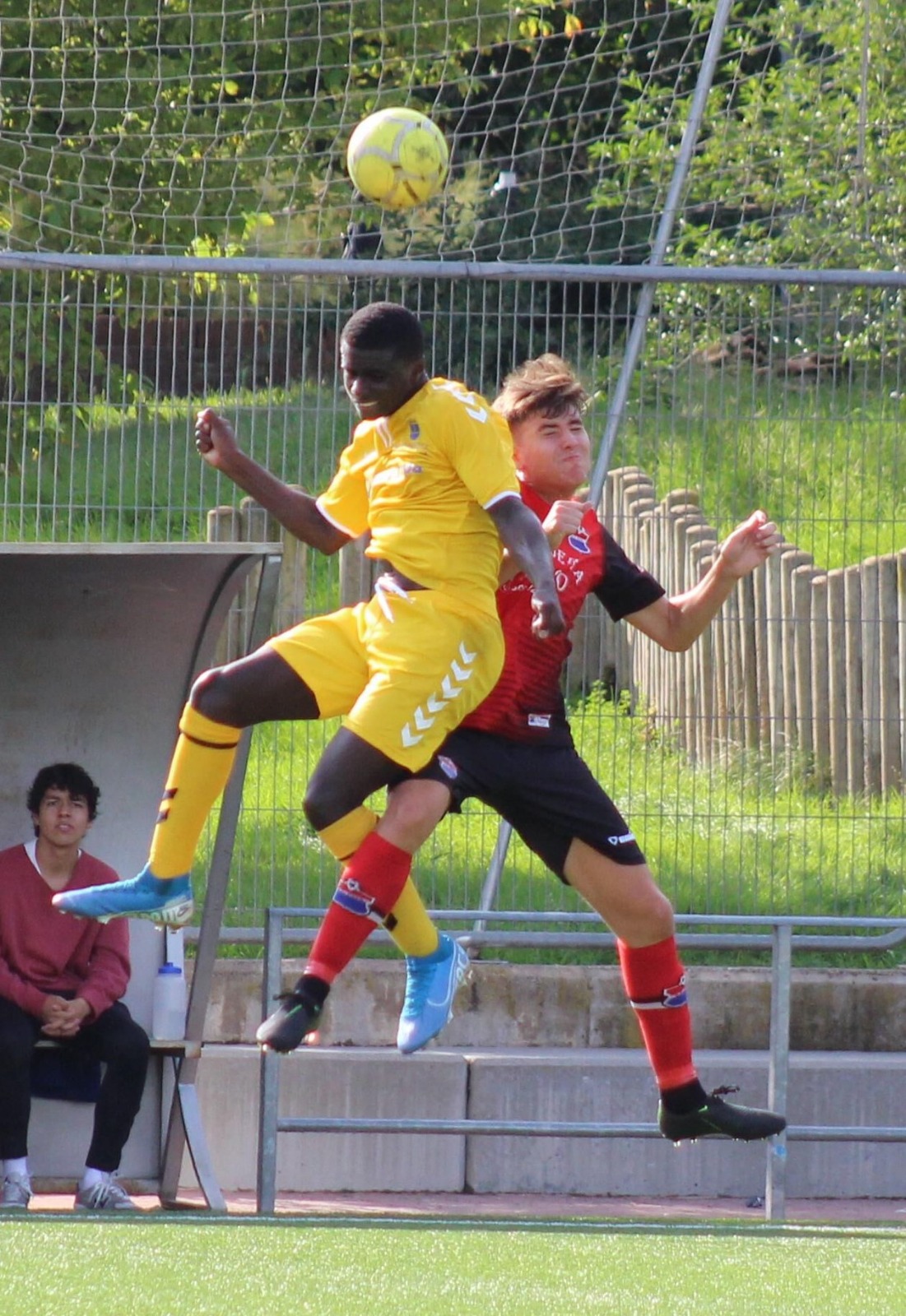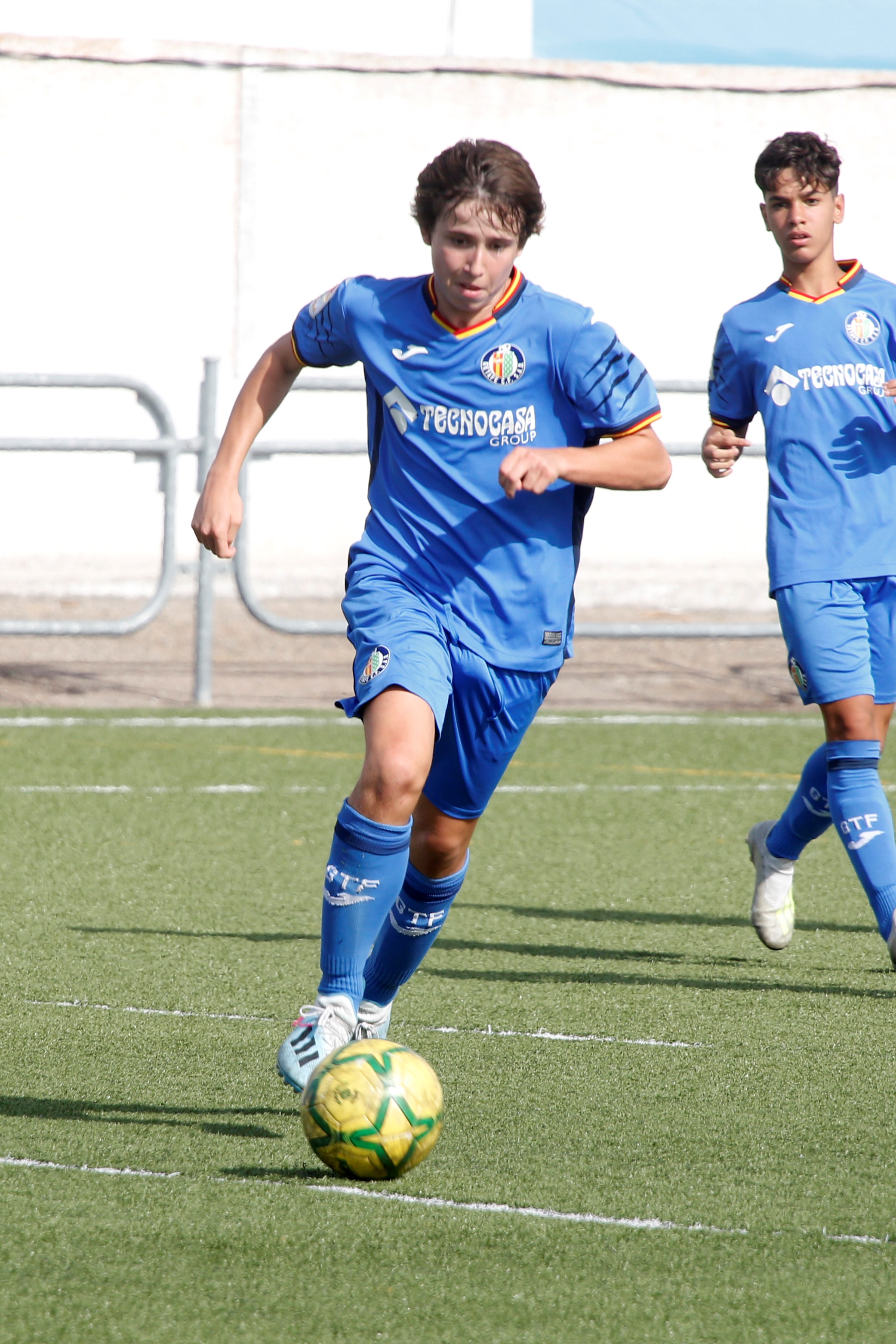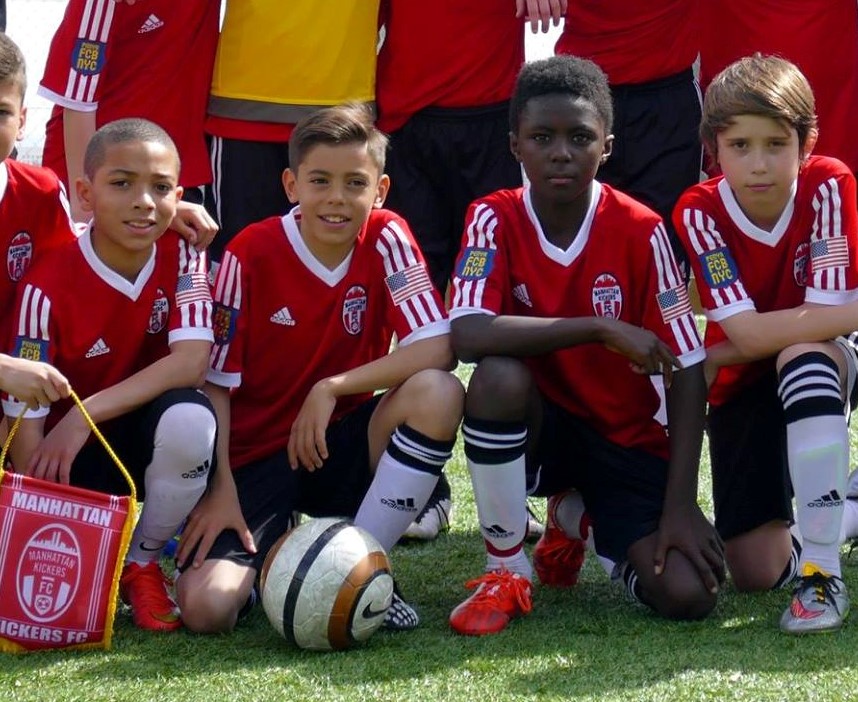 ---
Luca Koleosho ('04) moves to RCD Espanyol
After playing for the Kickers from U8 to U11, Luca moved to Spain and joined the academy of second division club Reus FC. This season, he was selected to the academy of La Liga club Espanyol. Below in the middle is a picture of Luca, age 11, playing for MKFC against Espanyol at the Mediteranean Cup - where he first drew the club's attention. The other player in the picture is Mateo Nance, who currently plays in the academ of another La Liga club, Getafe.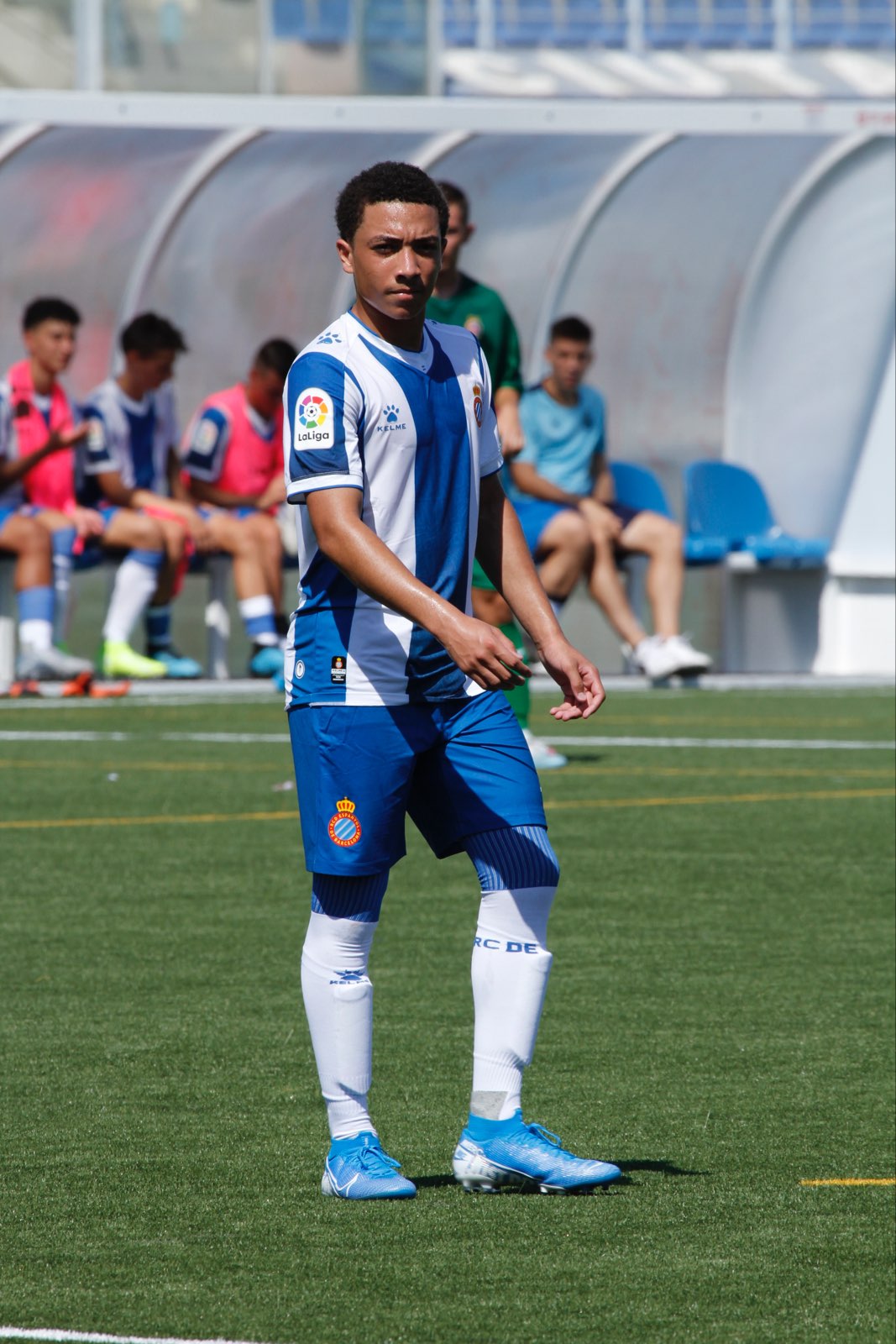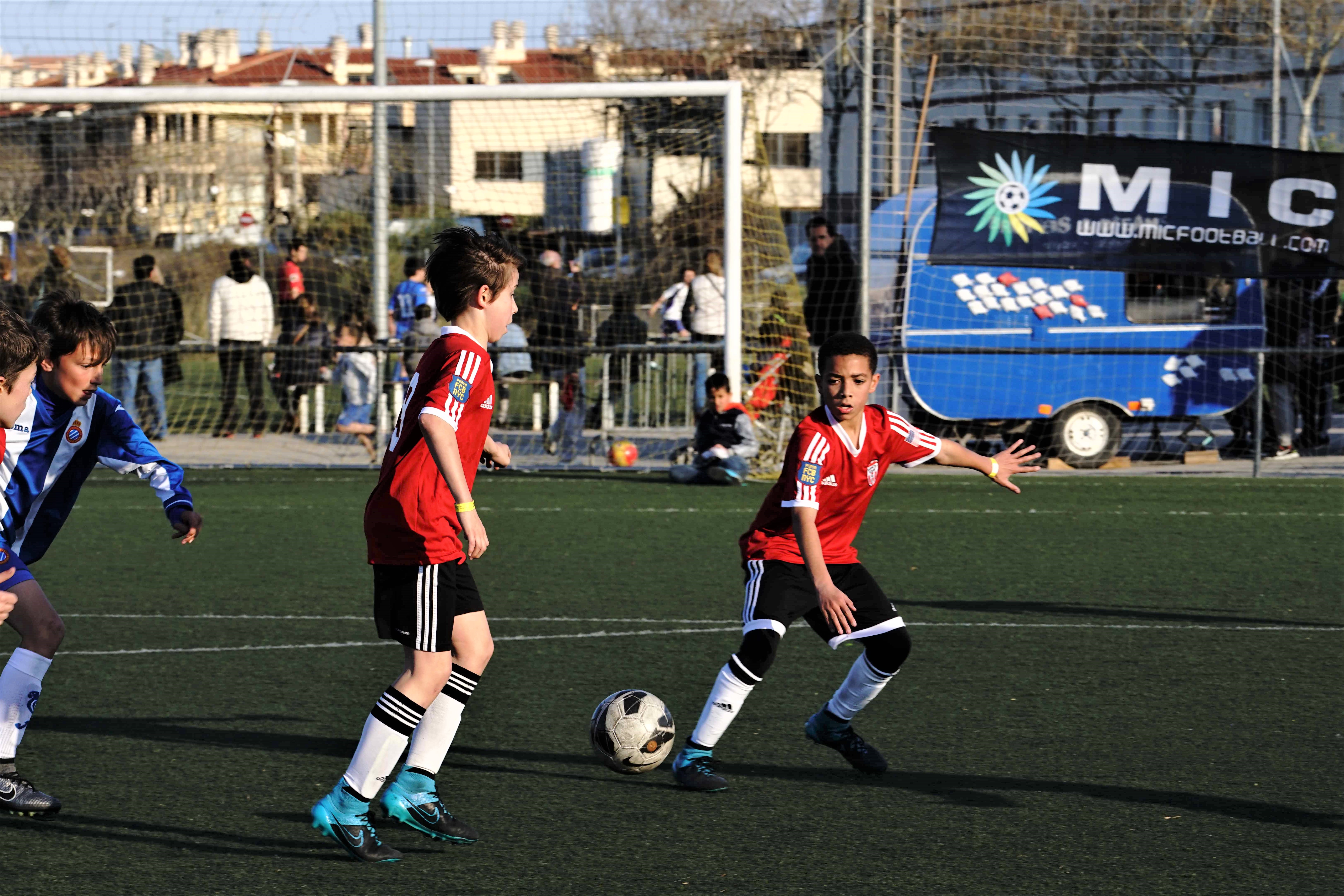 ---
Oan Djorkaeff ('97) signs with St. Mirren of the Scottish Premiership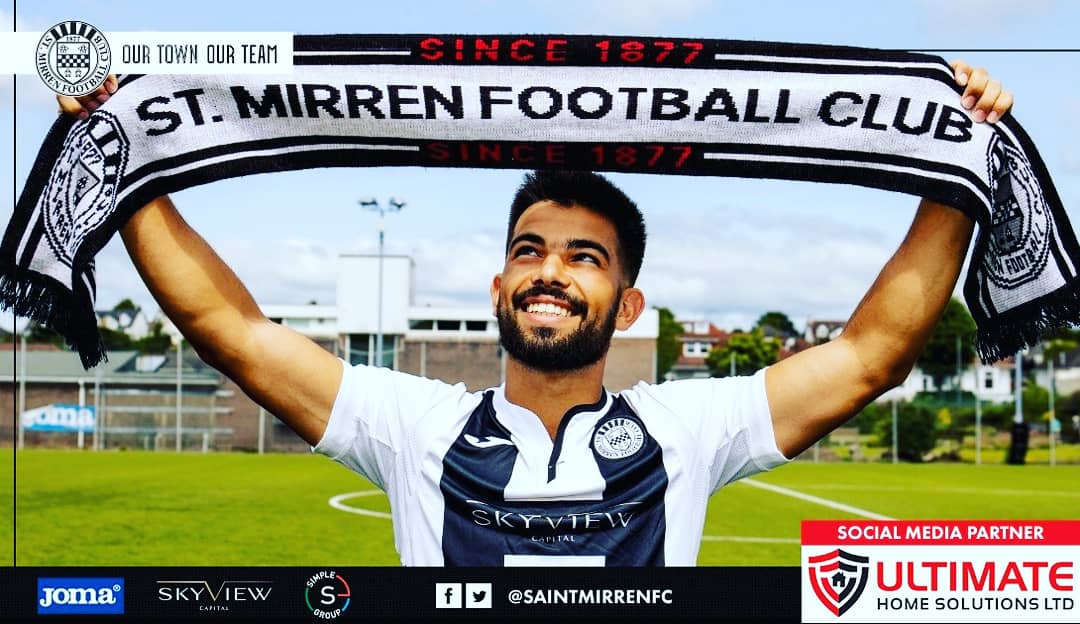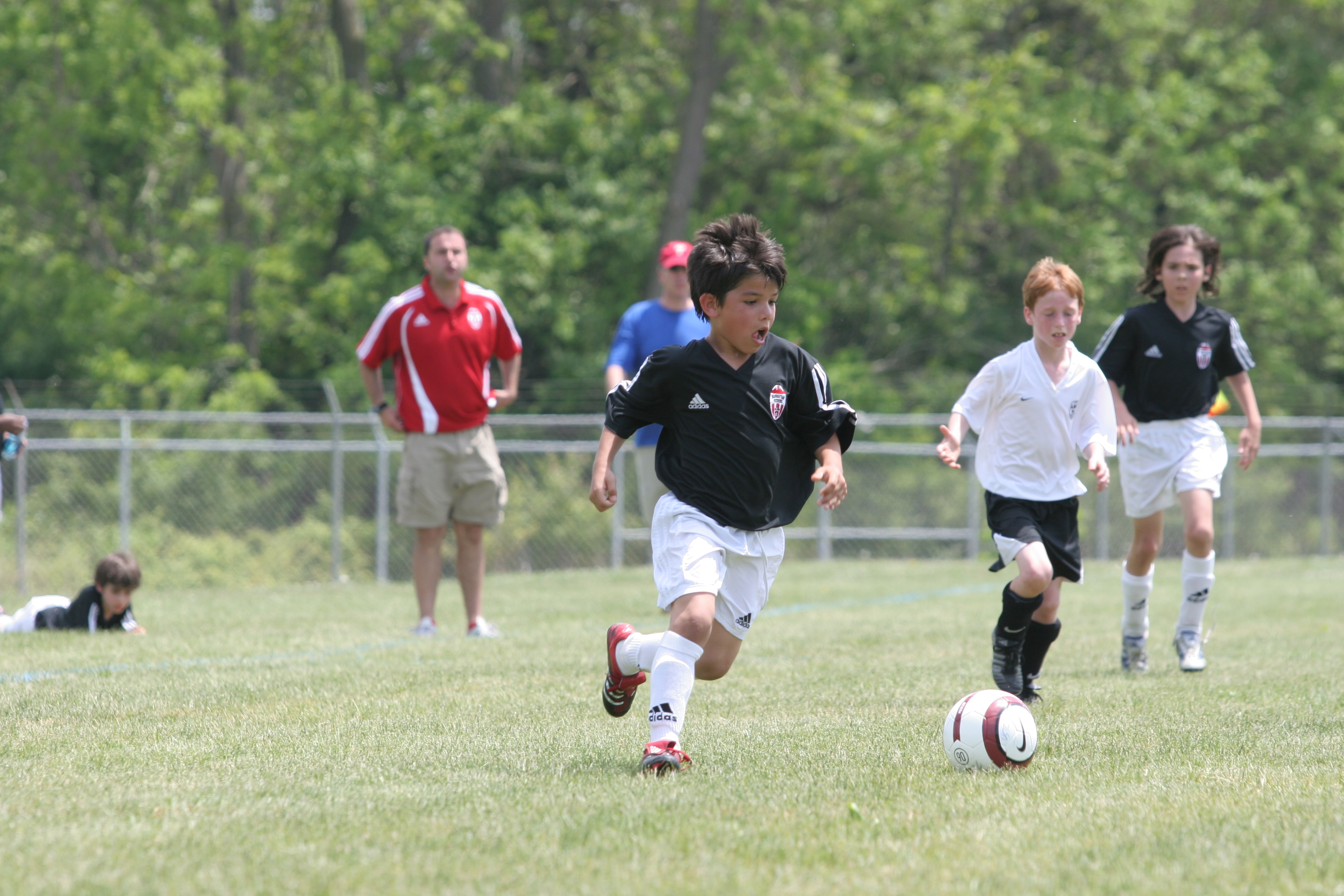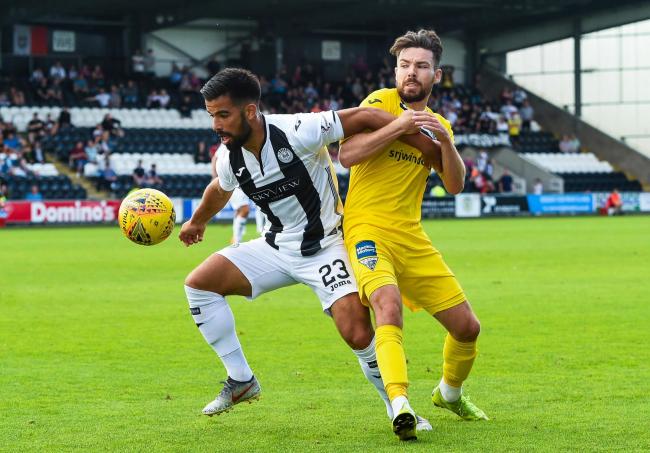 ---
Matt Miazga ('95) features for the US National Team in the 2019 Gold Cup
Matt starts three matches including the final, helping the US to a second-place finish behind Mexico.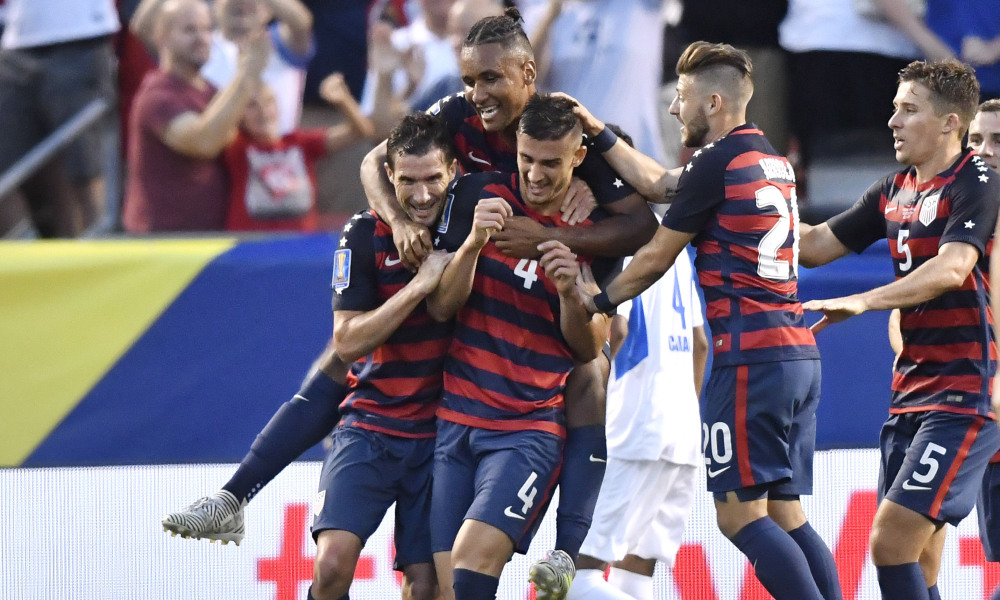 ---
Sal Esposito ('01) makes his professional debut with the NYRB II
This spring, Sal has come on as a substitute in multiple matches for the USL Championship squad. Sal is the fourth MKFC player to debut with a Red Bulls team, following Matt Miazga ('95), Alex Muyl ('95), and Henry Martin ('97).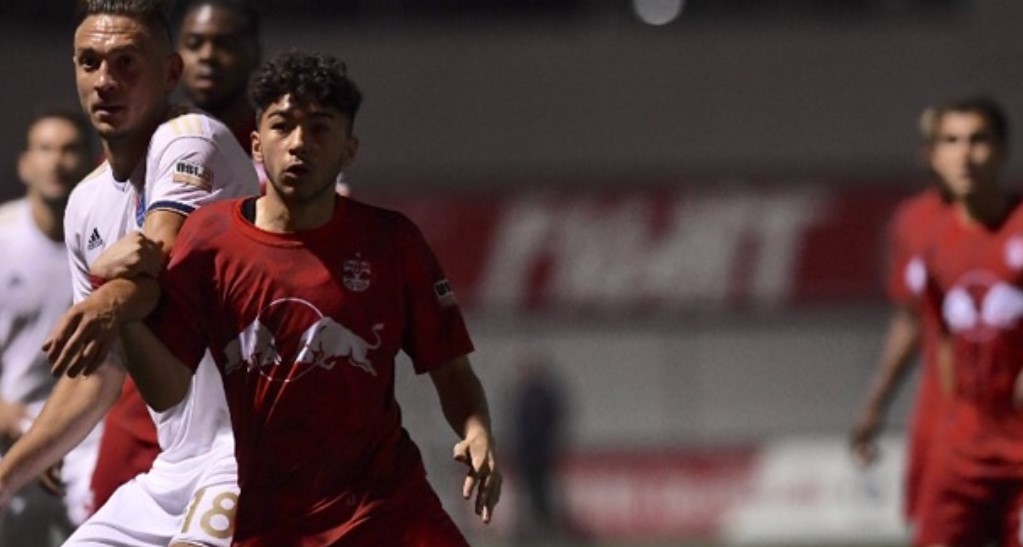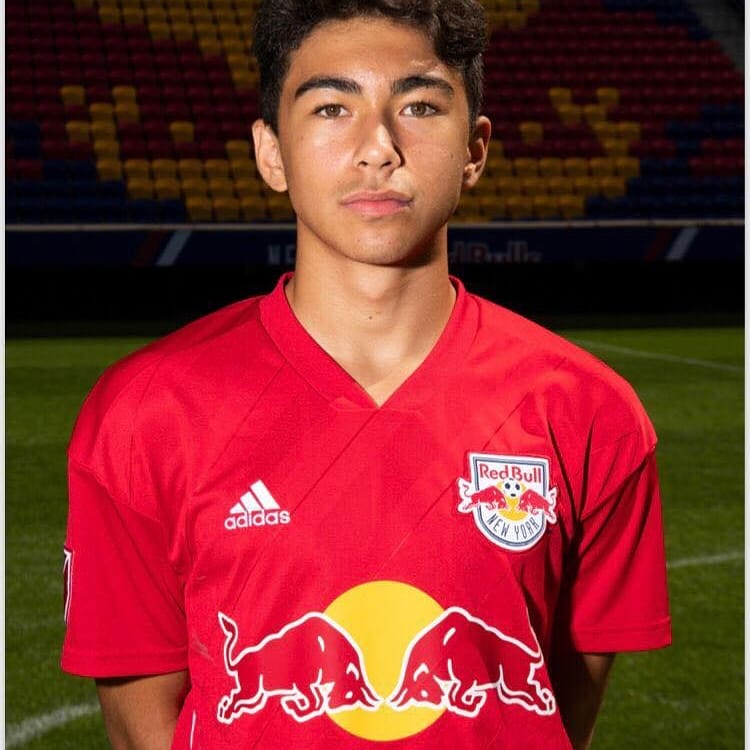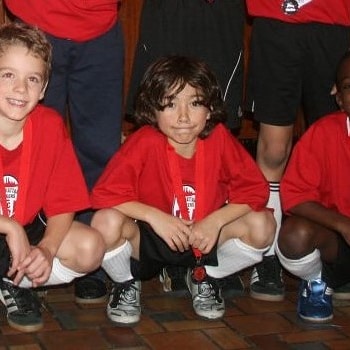 ---
Joe Suchecki ('02) Commits to the University of Maryland
Currently at NYCFC, Joe commits to play for the 2018 NCAA D1 National Champions.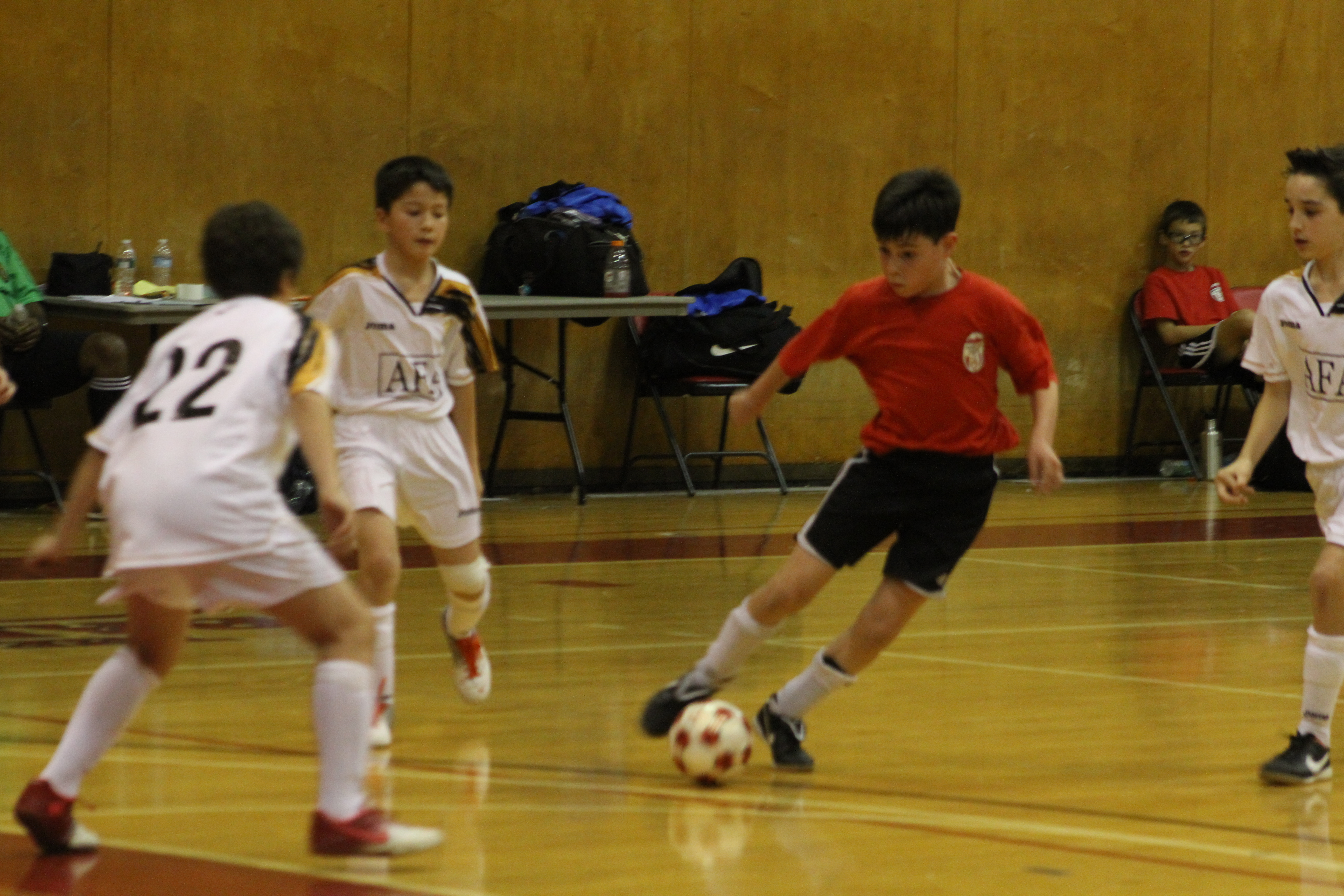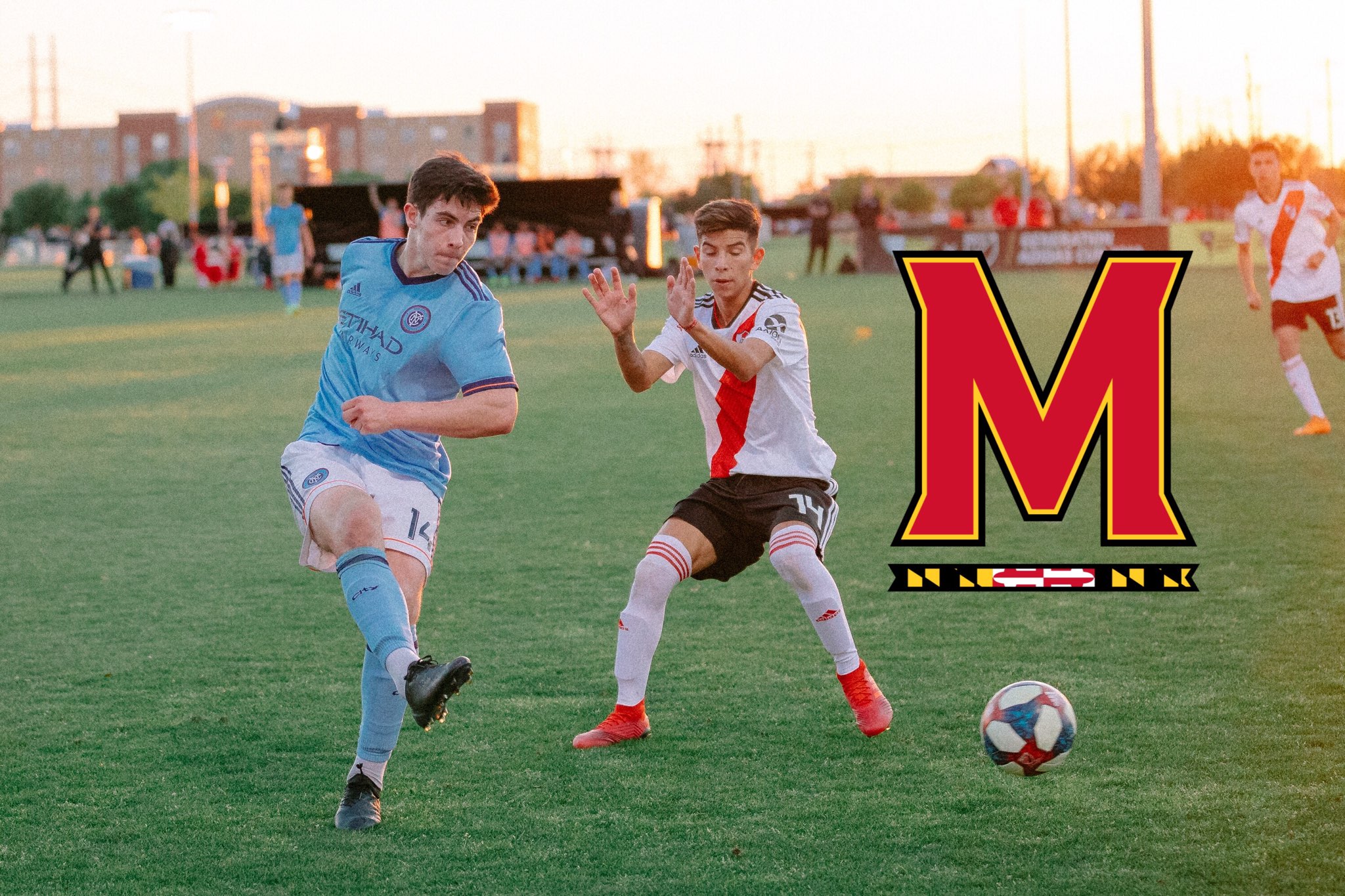 ---
Luca Koleosho ('04) invited to the U15 National Team Training Camp

The former Kicker currently plays for CF Reus Deportiu in Spain. He was one of 28 players chosen for the camp in California. He is pictured below playing for MKFC against Tottenham.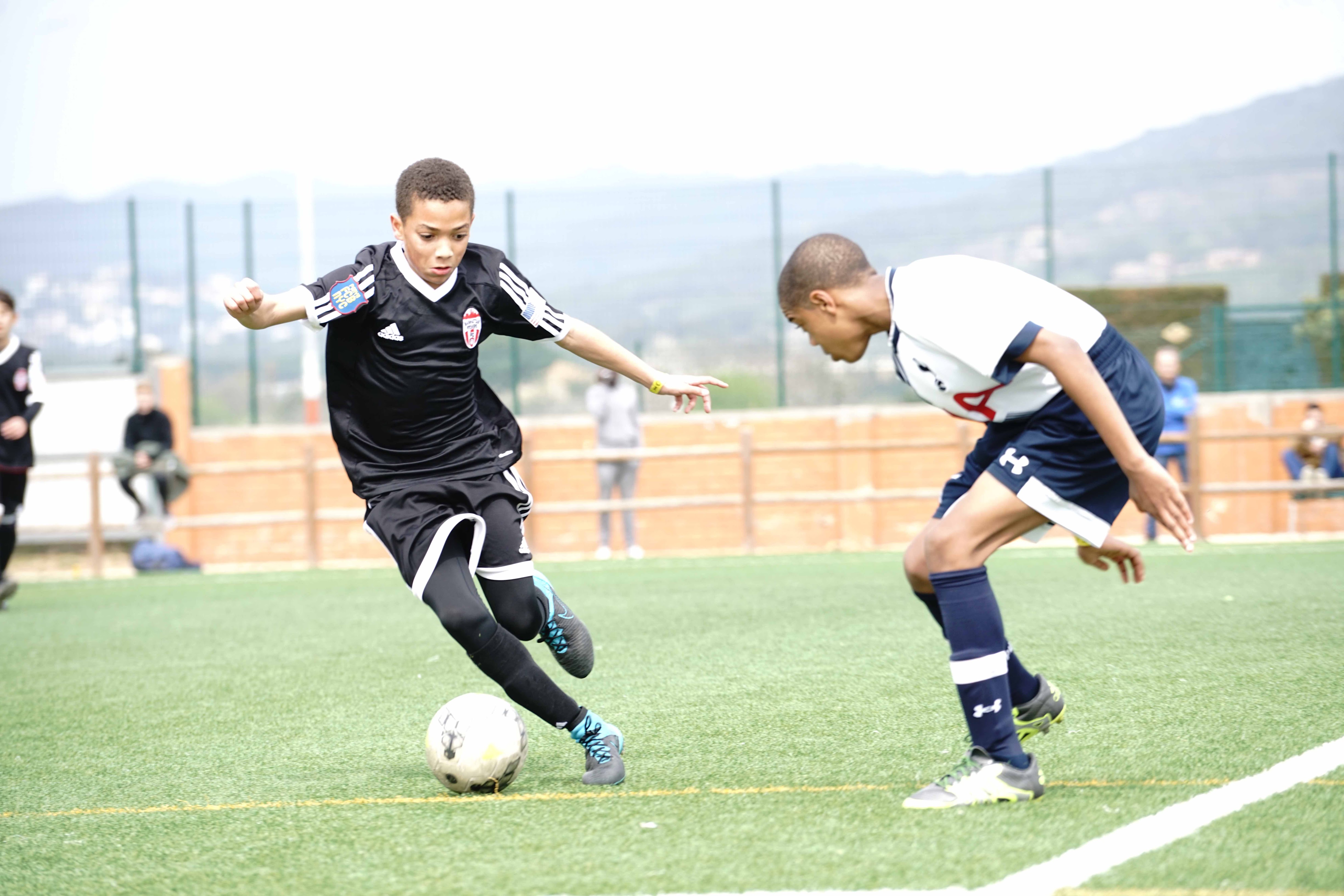 ---
Raphael Iacovelli ('00) moves to Calcio Padova
Rapha moves clubs in Italy and joins the primavera squad of the Serie B club, and hopes to break into the first team. Here is a photo of Rapha (middle, headband) with his U10 Kickers team!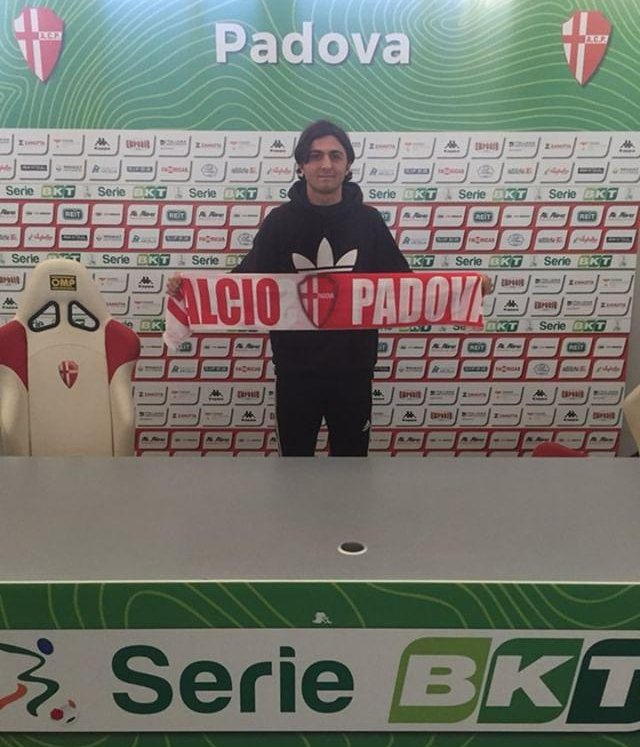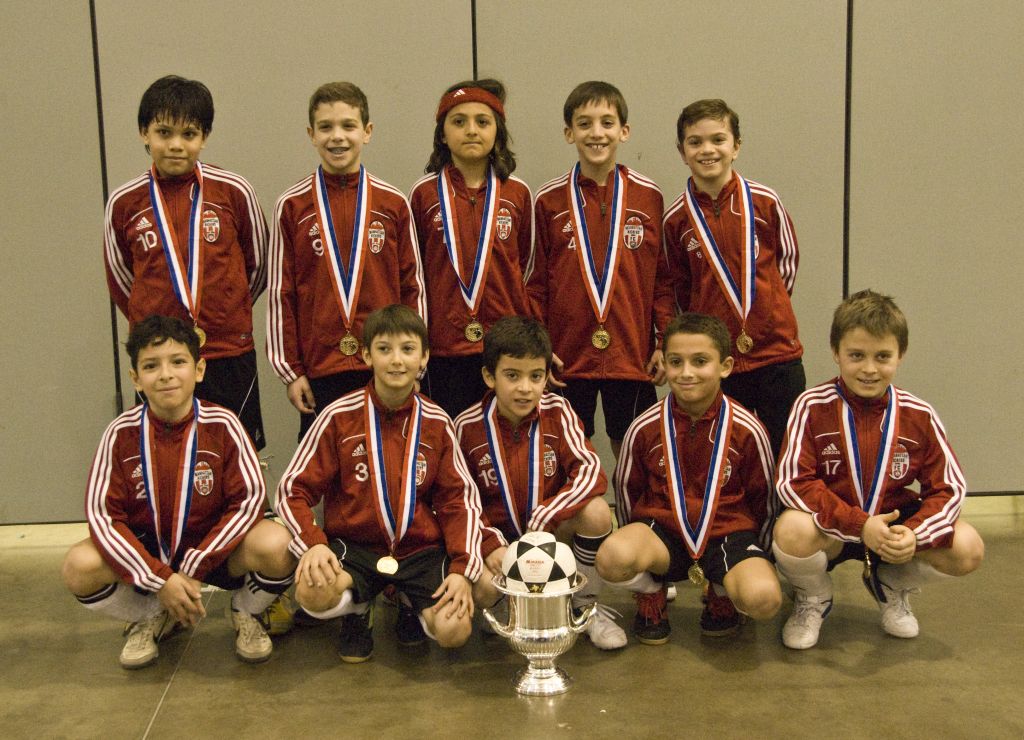 ---
Matt Miazga ('95) joins Reading FC in the English Championship
Former MKFC and current US National team player joins on load through the end of the season.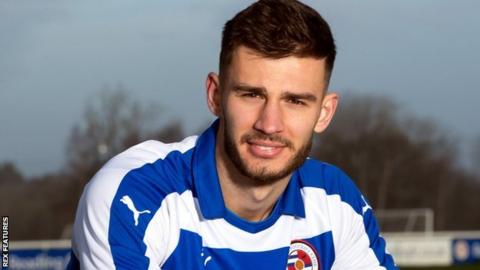 ---
Franky Martinez (MKFC '95) Selected in the 3rd Round of the MLS Draft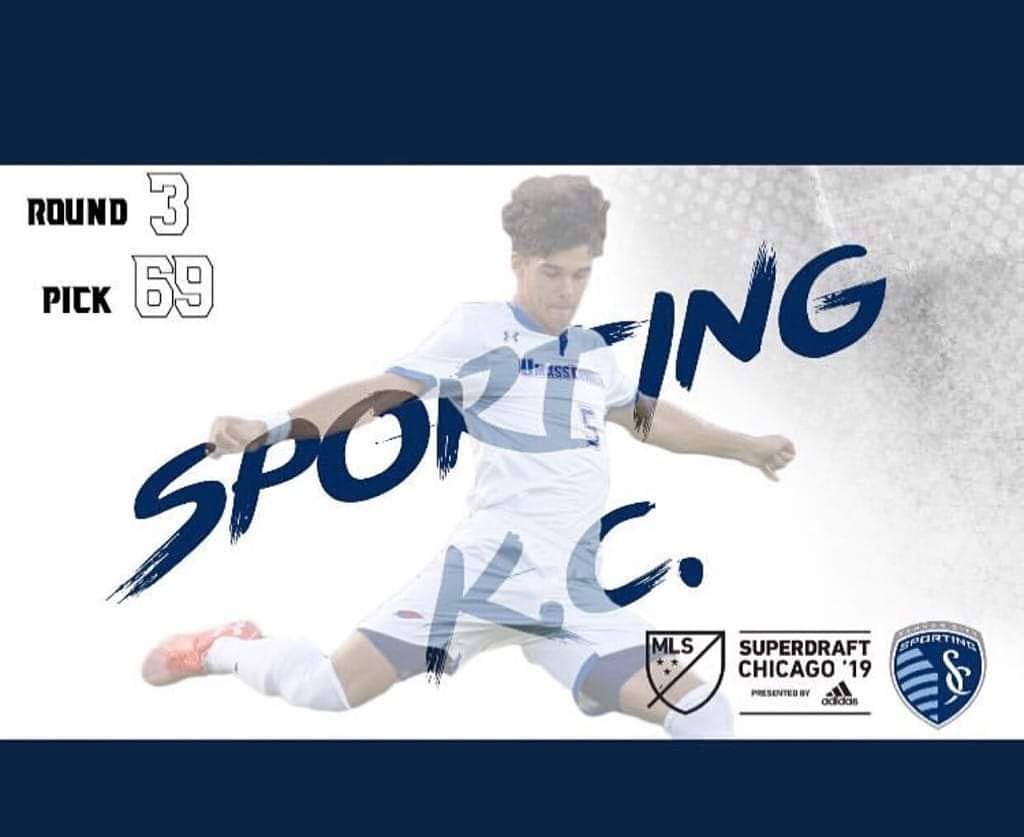 ---
Two former MKFC players on Tufts Division III National Championship Team
Congrats to former Kickers, senior Jackson Najjar ('96) and freshman Zachary Seigelstein ('99).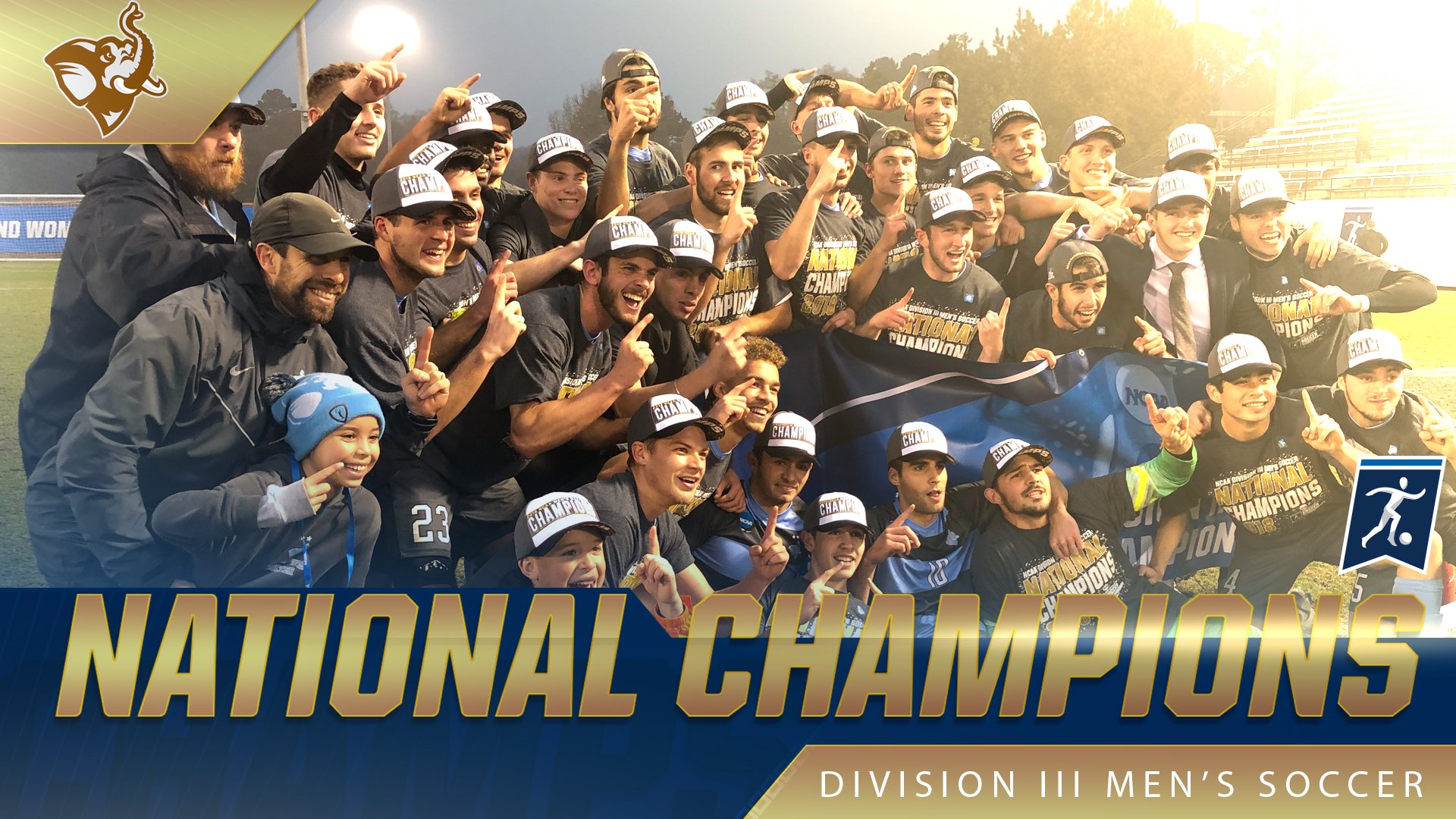 ---
Jethro Dede ('96) earns NCAA DIII First Team All-American
Congrats to former MKFC '96 player Jethro Dede for being selected to the United Soccer Coaches (USC) NCAA Division III First-Team All-America team. Jethro, captain of the St. Lawrence University soccer team, was two-time Liberty League player of the year.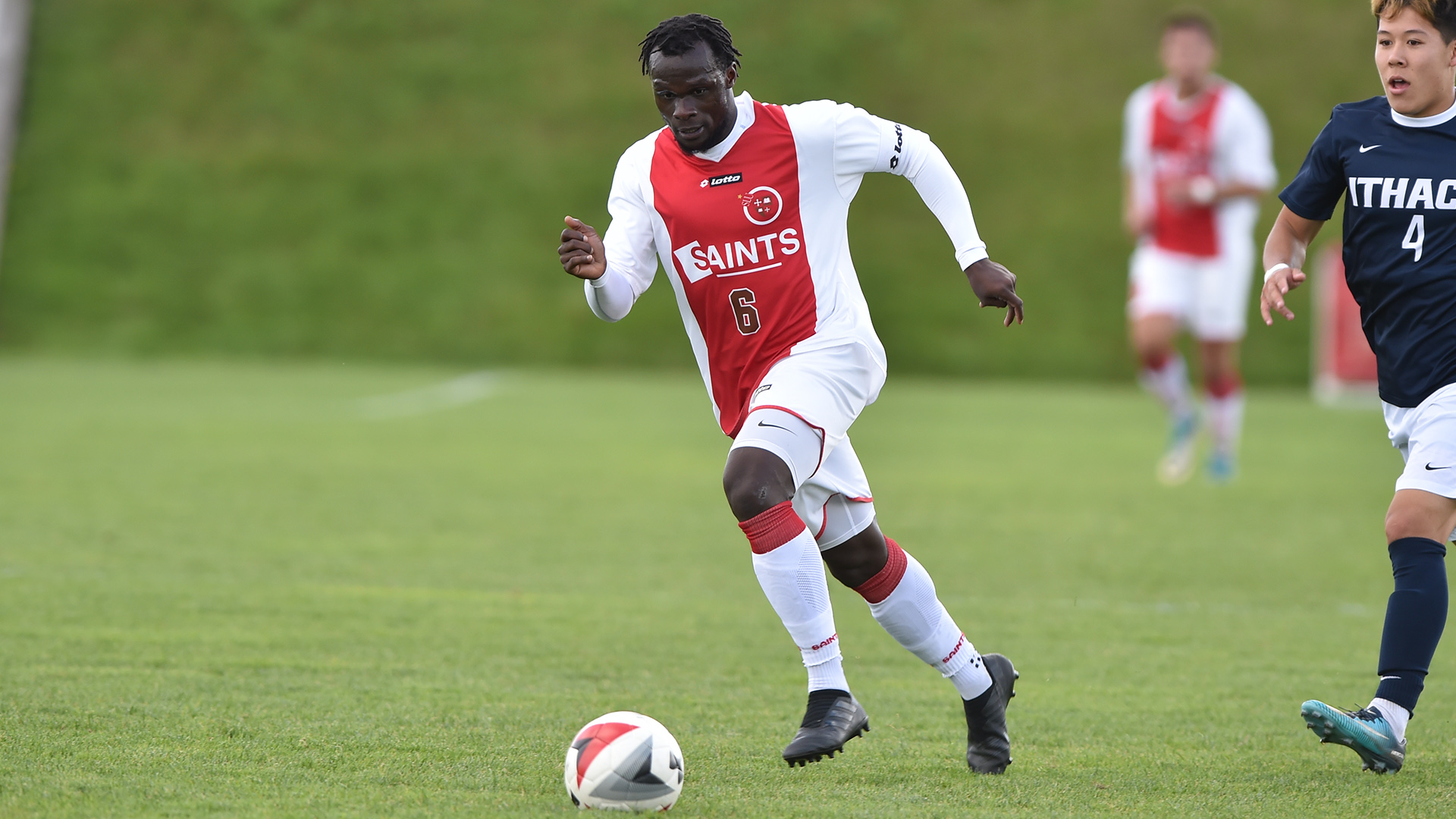 ---
Markus Anderson-Adedeji ('03) joins CD CHAMARTIN VERGARA-ALCOBENDAS Madrid's Preference Cadete Division.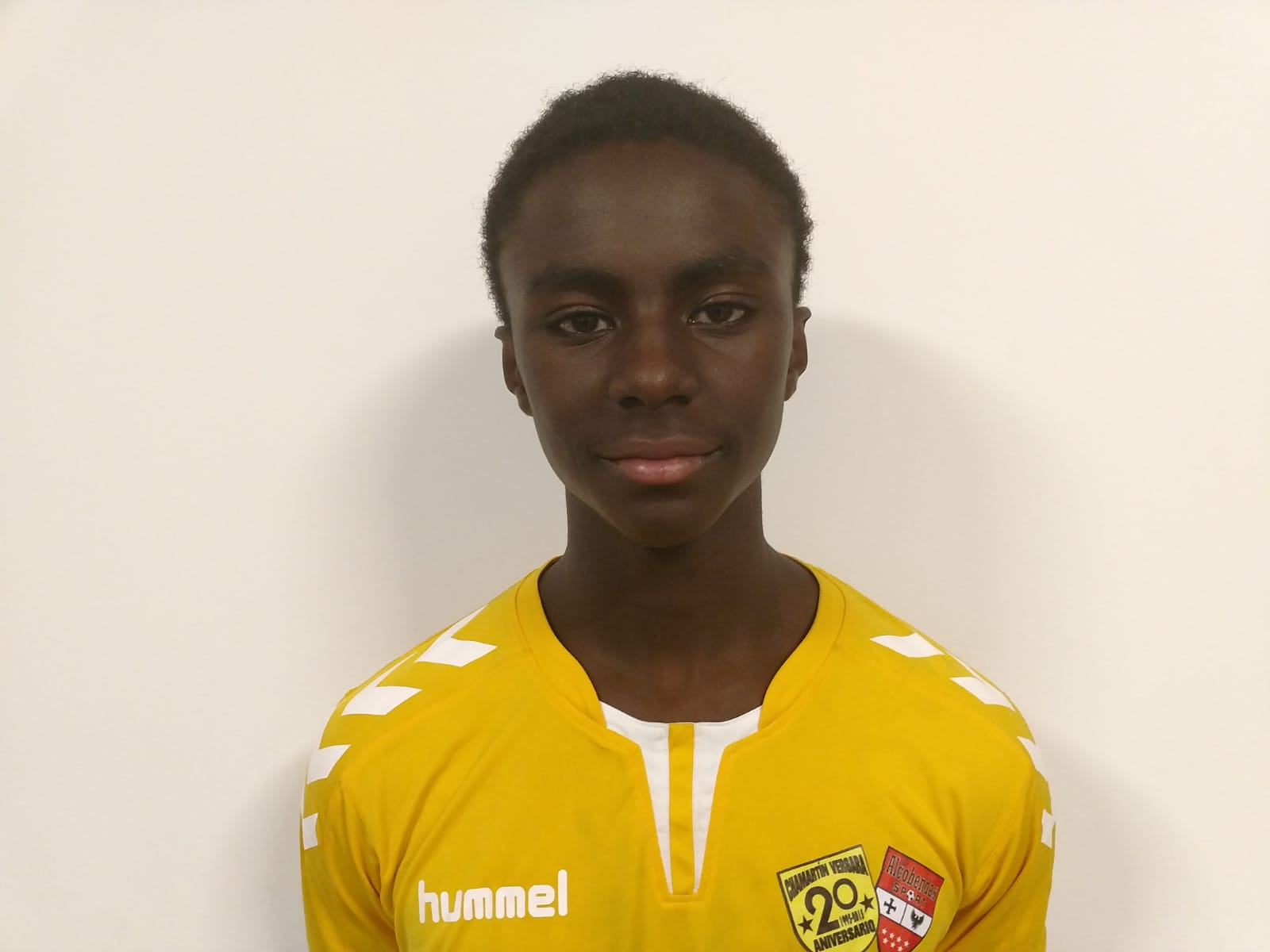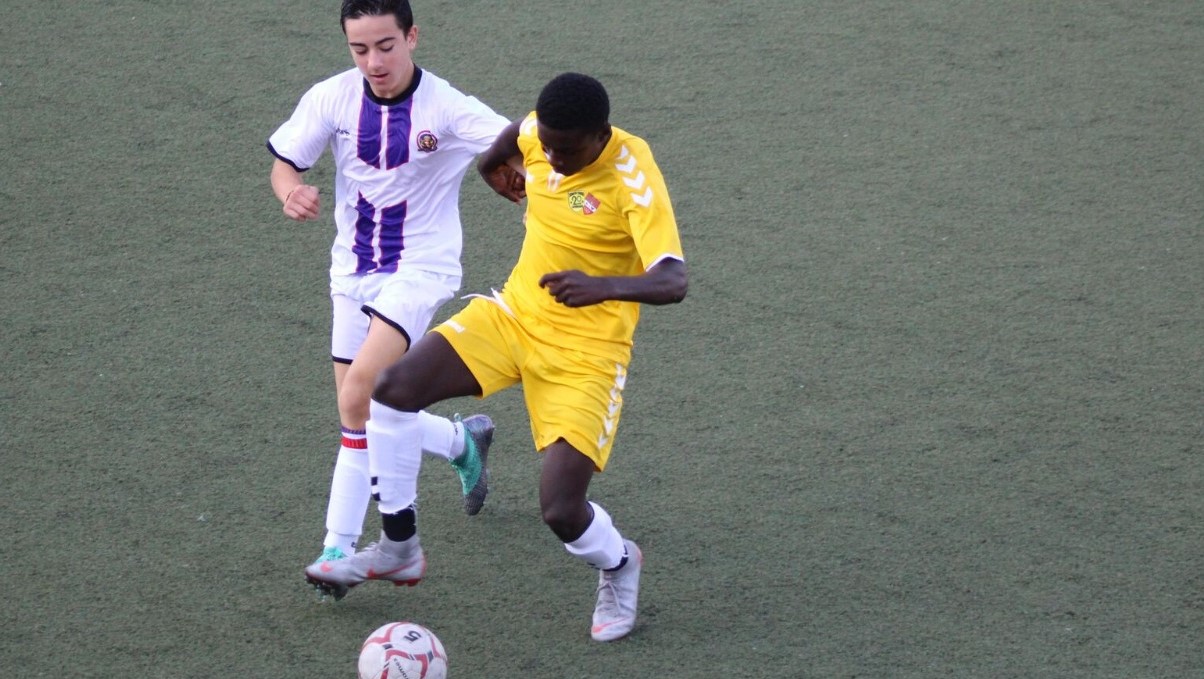 ---
Rafi Iacovelli ('00) moves to Carpi F.C.
Update on former MKFC player Rafael Iacovelli. Rafi recently moved from AC Cesena to Seri B club Carpi FC in Italy. Rafi will play for the Carpi F.C. Primavera squad.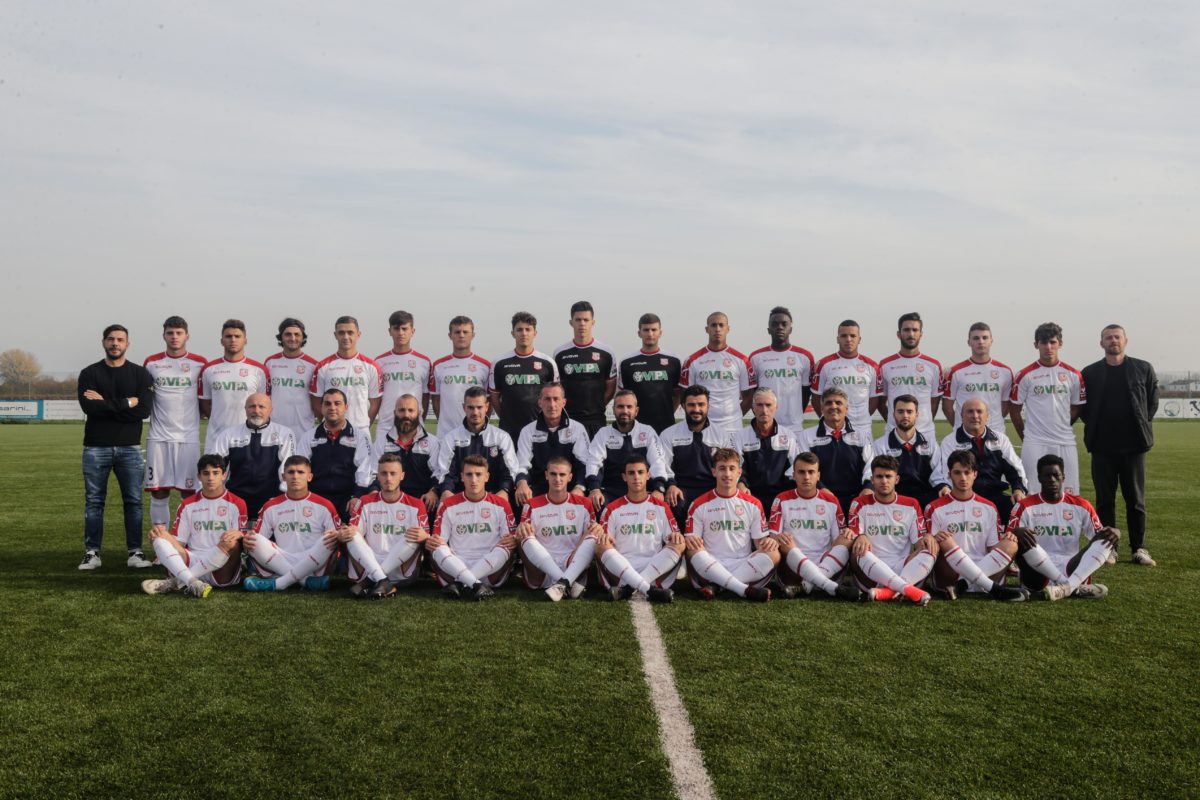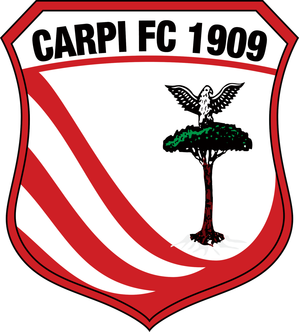 ---
Sal Esposito ('01) returns from Italy to join NYRB U19's
Sal returns to NYC after years in Italy where he played for Genoa CFC and Napoli FC. Back in NYC, Sal joined the New York Red Bulls and currently plays for the U19 side.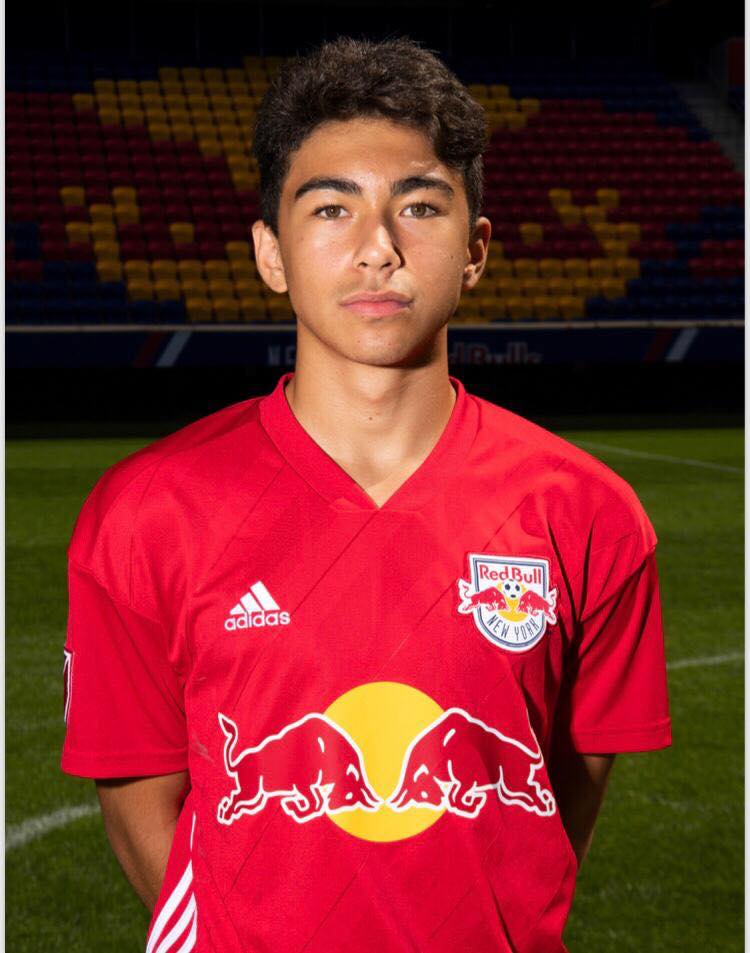 ---
Matt Miazga ('95) Moves to FC Nantes in Ligue 1
Matt is loaned from Chelsea FC after a season in Holland. Best of luck to Matt in France!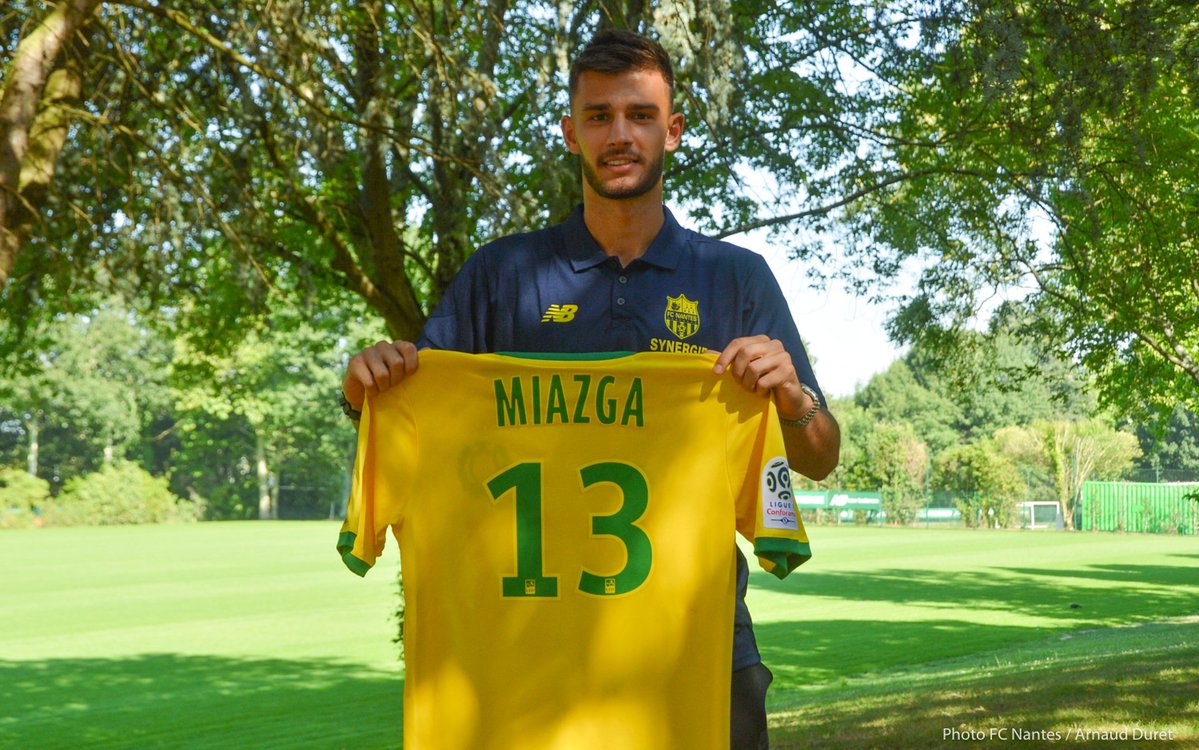 ---
Mateo Perez-Nance (2004) joins Getafe CF in Spain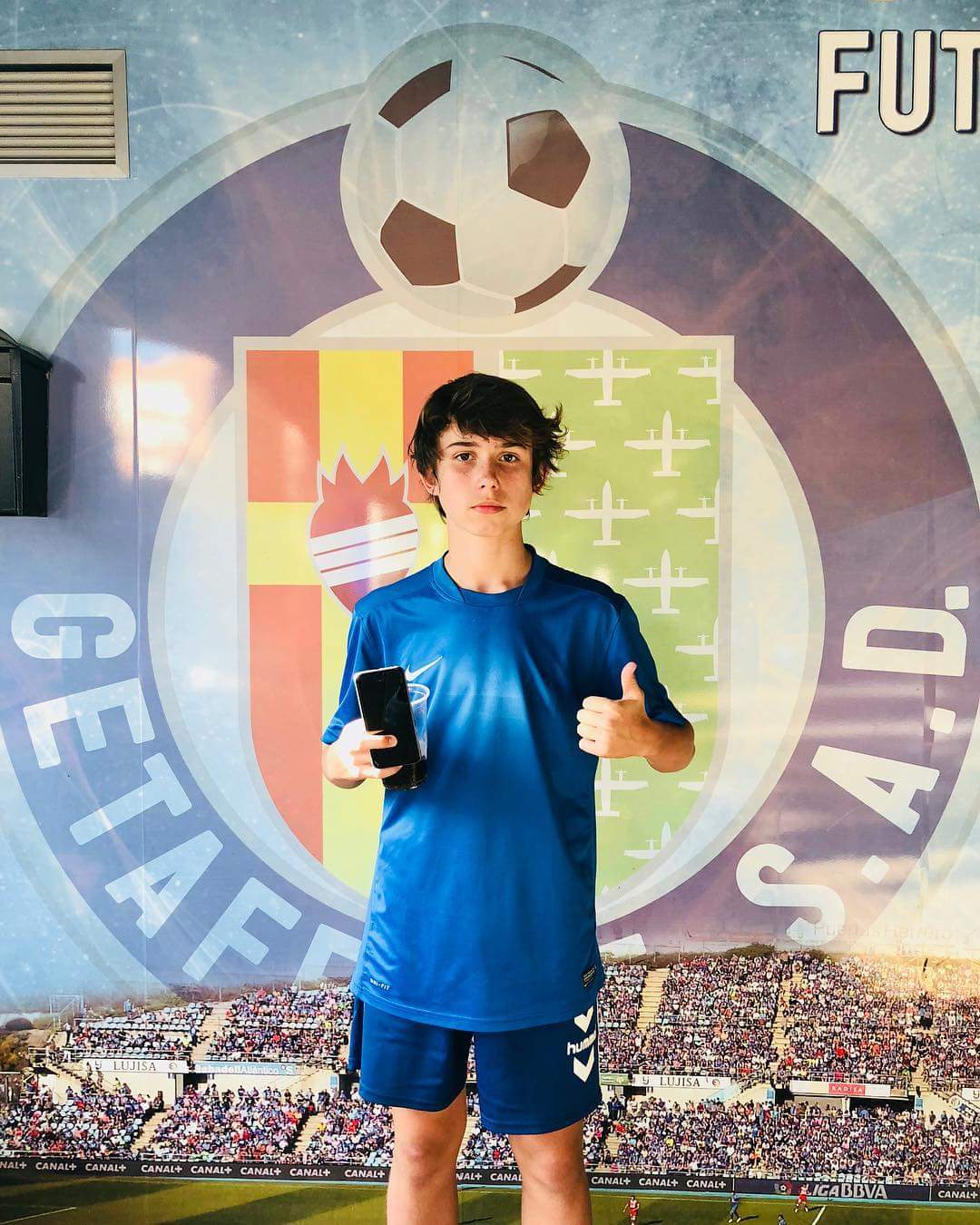 ---
Sal Esposito (2001) Selected to the U18 United States National Team Training Camp
Sal stopped by Pier 40 to say hello en route to Kansas City.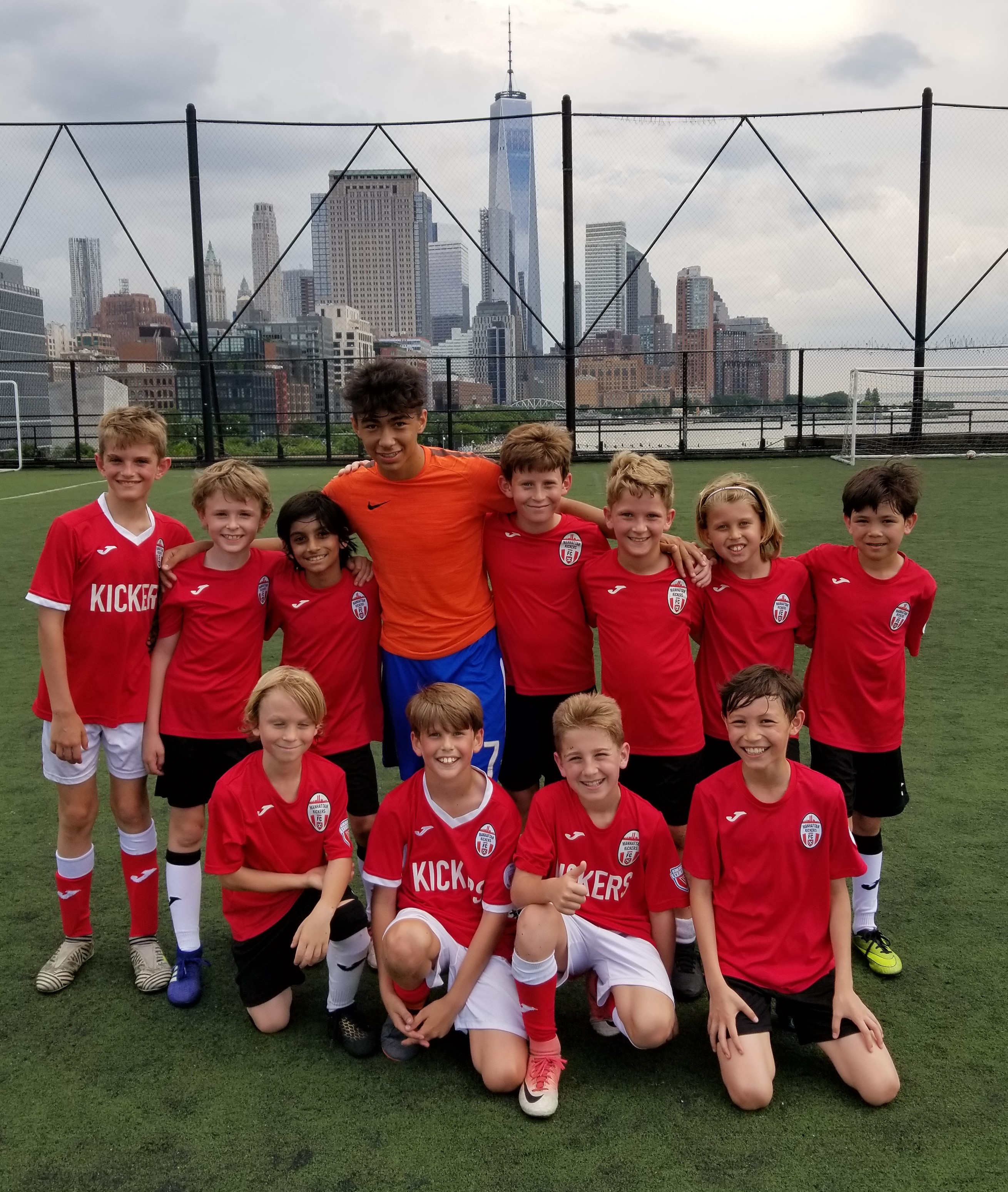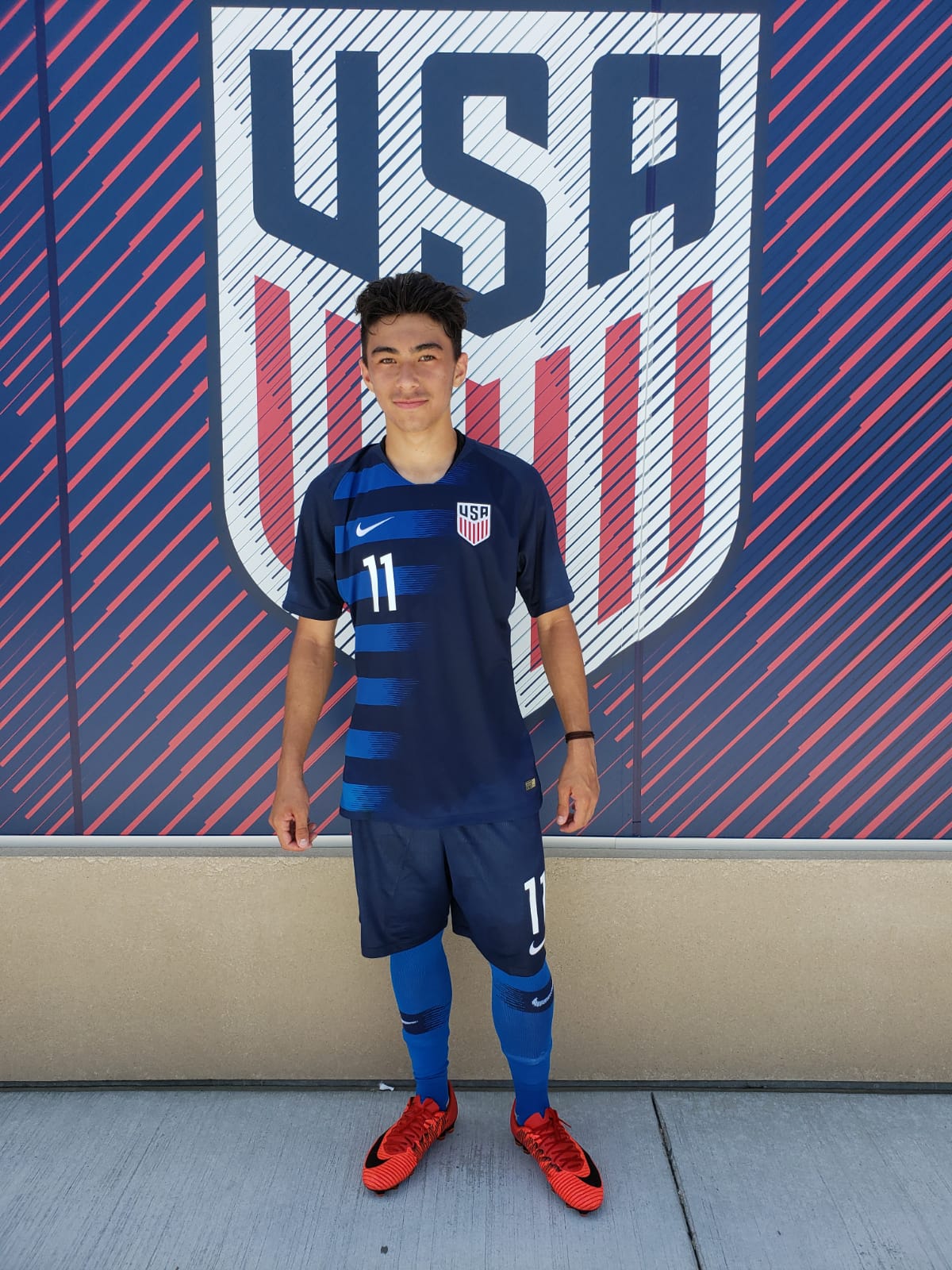 ---
Jonathan Shore ('07) Leads NYCFC in Scoring
In his first season away from the Kickers, playing with the NYCFC 2006 Development Academy team, Jonathan scored 37 goals in 21 matches, leading all scorers in the NYCFC club.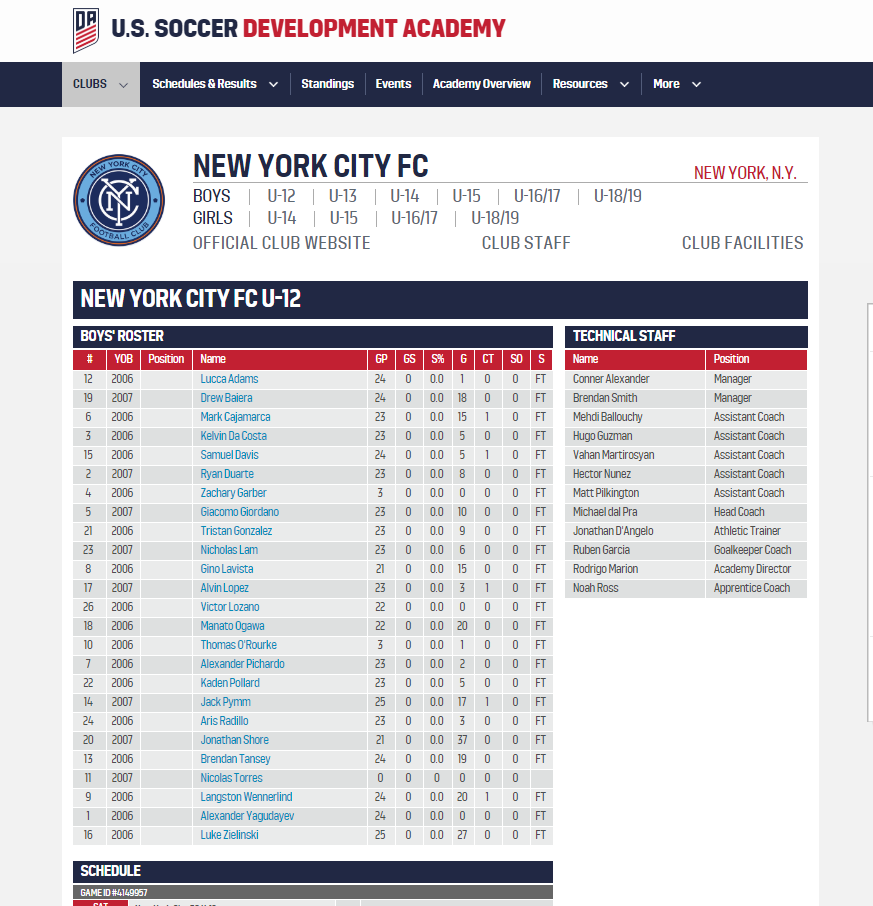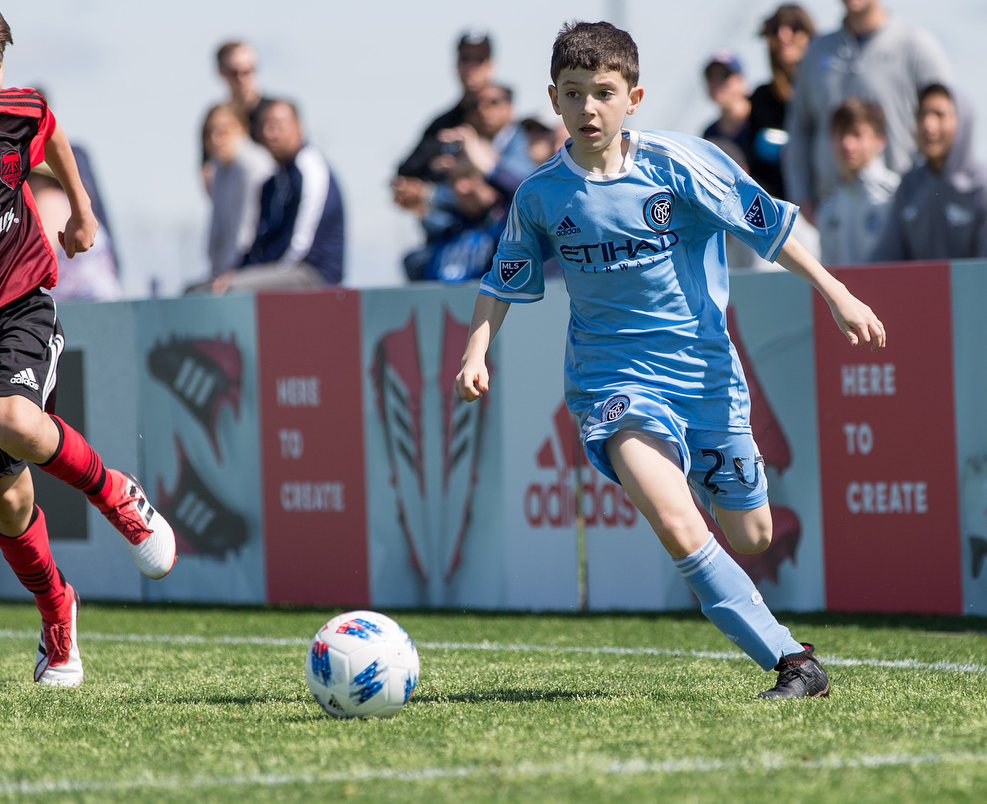 ---
Henry Kessler ('98) Thriving at the University of Virginia
http://www.virginiasports.com/sports/m-soccer/spec...

---
Tarek Fahmy (2000) to Play and Study in England
Former MKFC (2000) player Tarek Fahmy will graduate this year from high school and join the i2i International Soccer Academy in England while attending York St. John University. Tarek played with MKFC from U6 to U12 before heading to Met Oval. In his senior year of high school, Tarek returned to MKFC as an assistant to the 2010 team. The club wishes Tarek the best in England.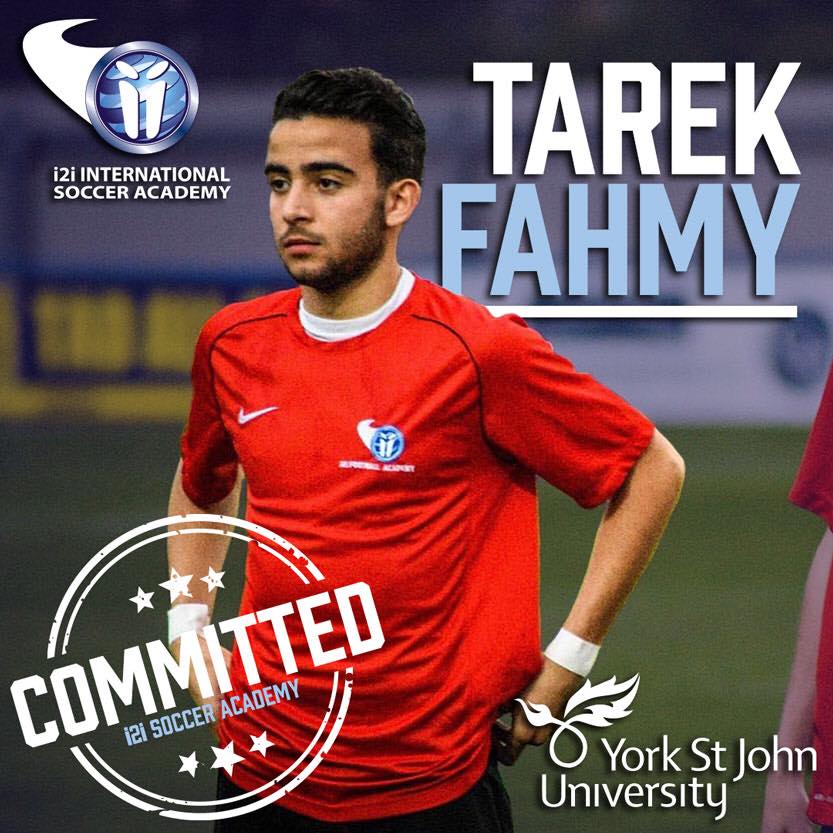 ---
Salvatore Esposito (MKFC 2001) moves to SSC Napoli
Sal Esposito (2001) moved from Genoa CFC to SSC Napoli in Italy, where he plays on the U17 team. After leaving MKFC, Sal spent six years at Genoa where he played alongside recent Monaco signing, Pietro Pellegri. Best of luck to Sal his new club!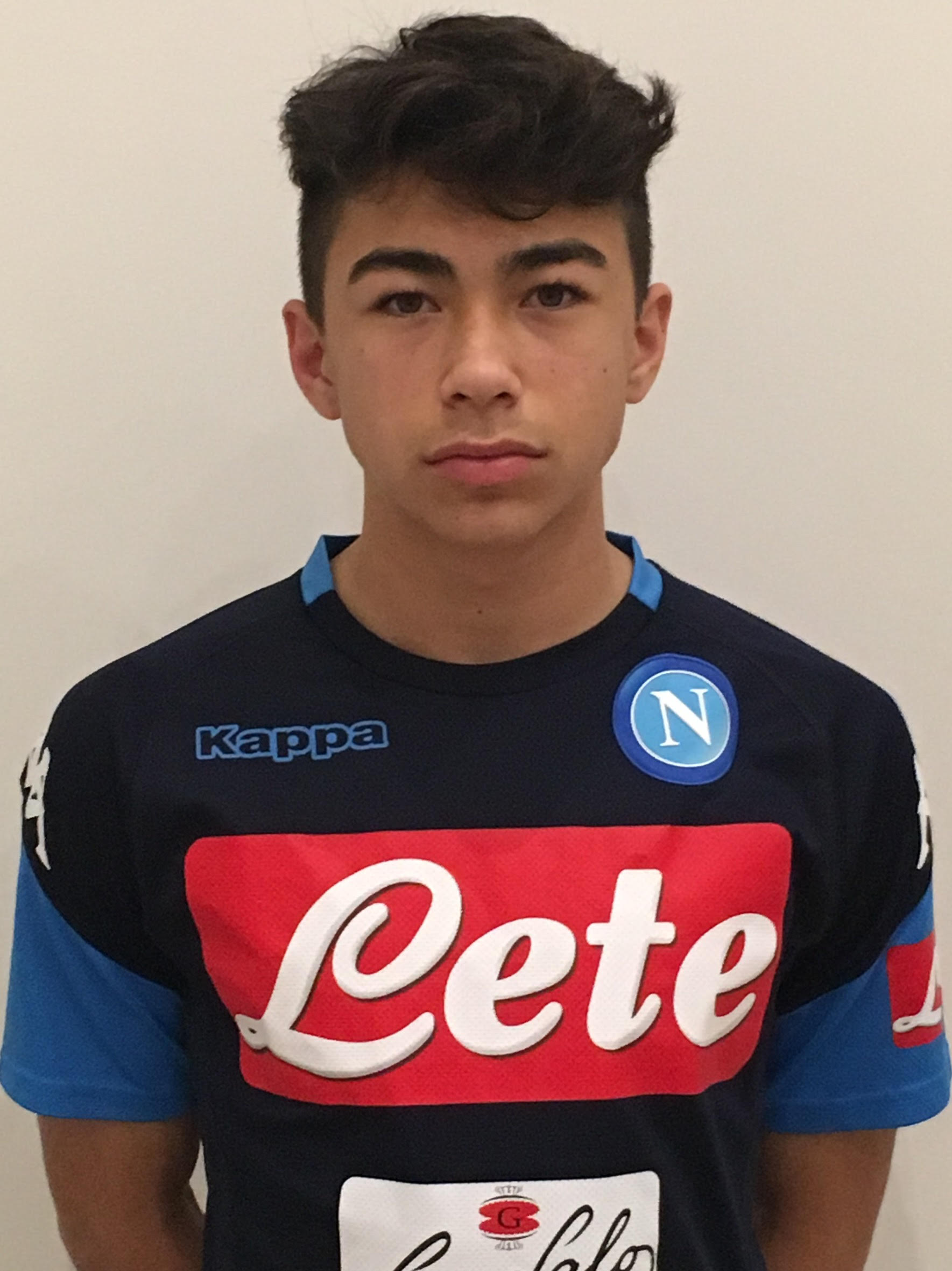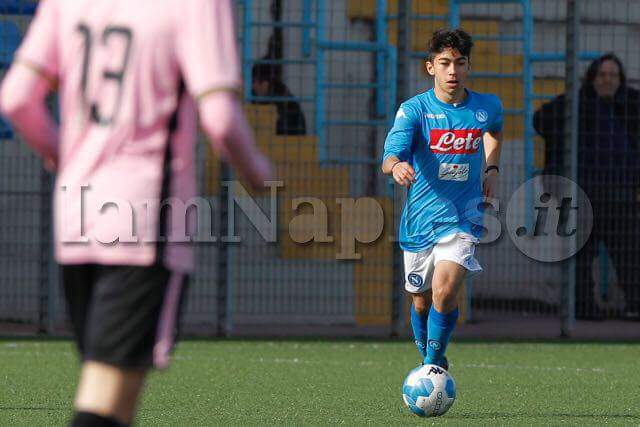 ---
Rapha Iacovelli (2000) scored his first goal for the AS Cesena Primavera squad in Italy.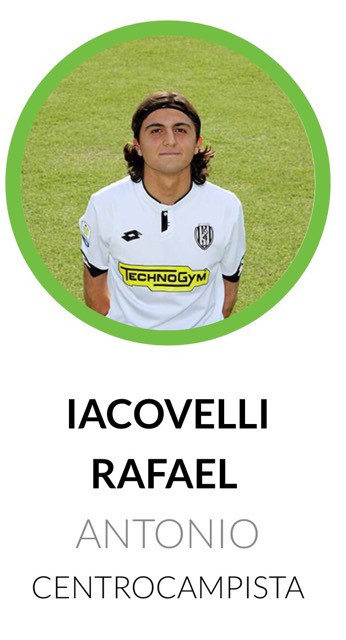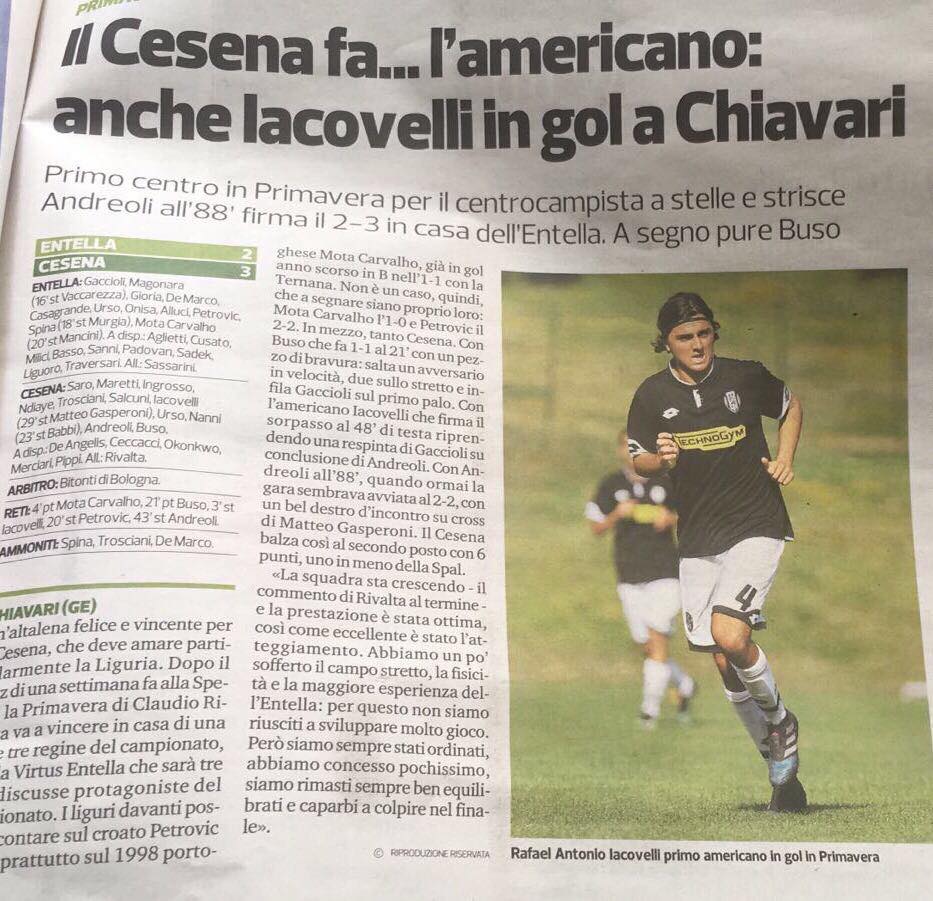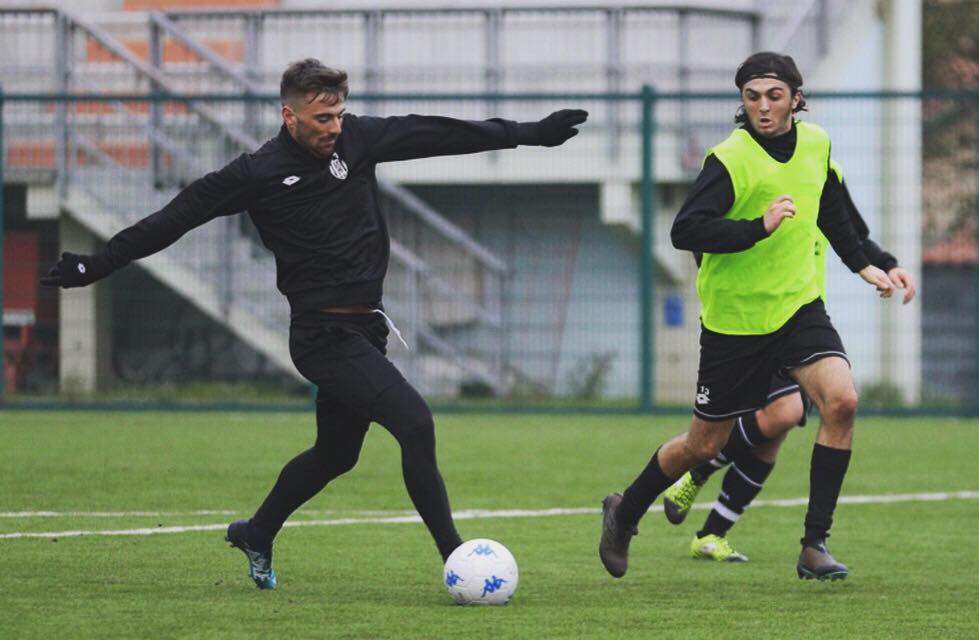 ---
Luca Koleosho (2004) is playing for CF Reus Deportiu in Catalonia, Spain. Here is pictured in a recent match against FC Barcelona.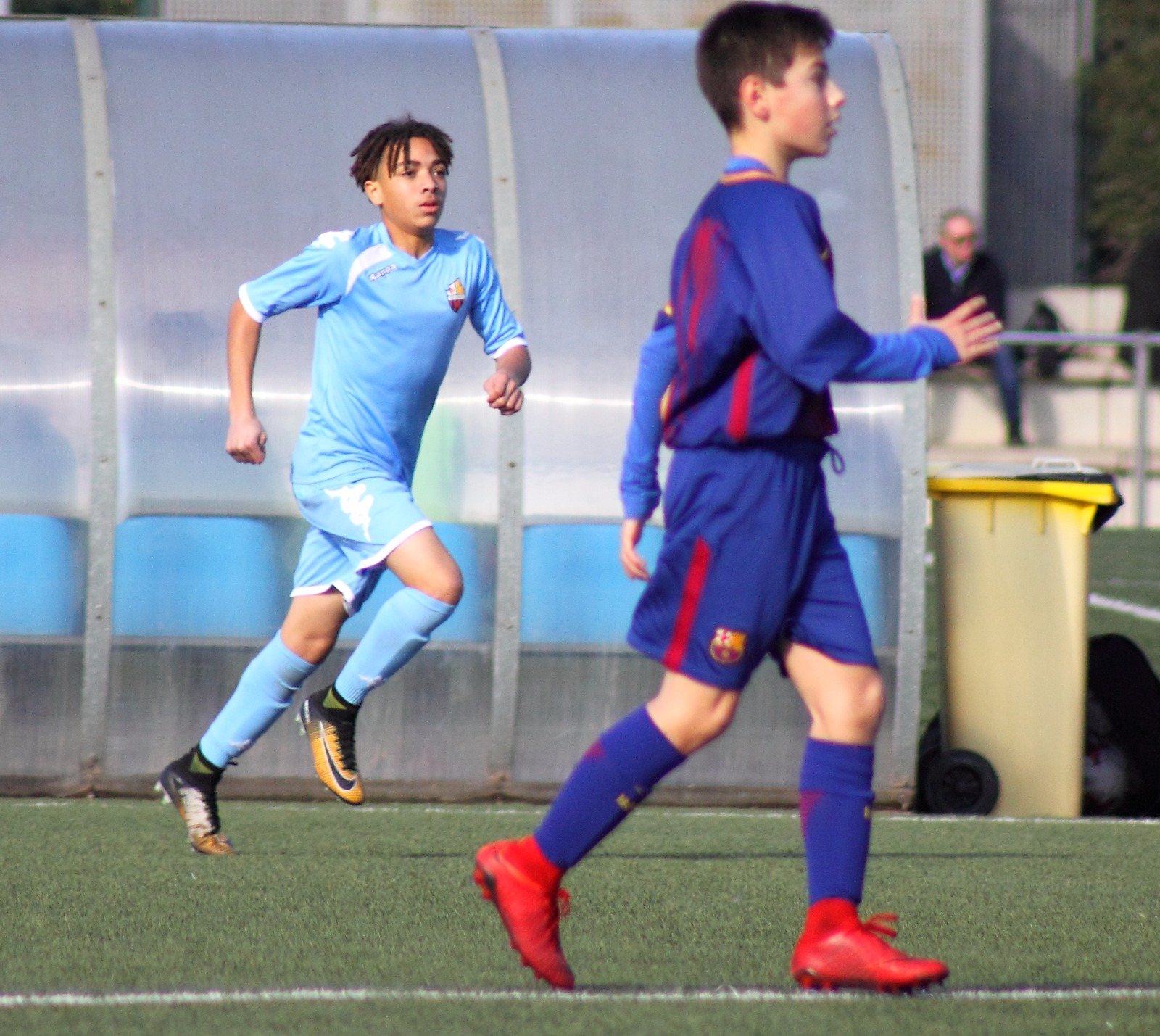 ---
Jethro Dede (MKFC '96) named Liberty League's Men's Soccer 2017 Player of the Year
Jethro is a Junior midfielder at St. Lawrence University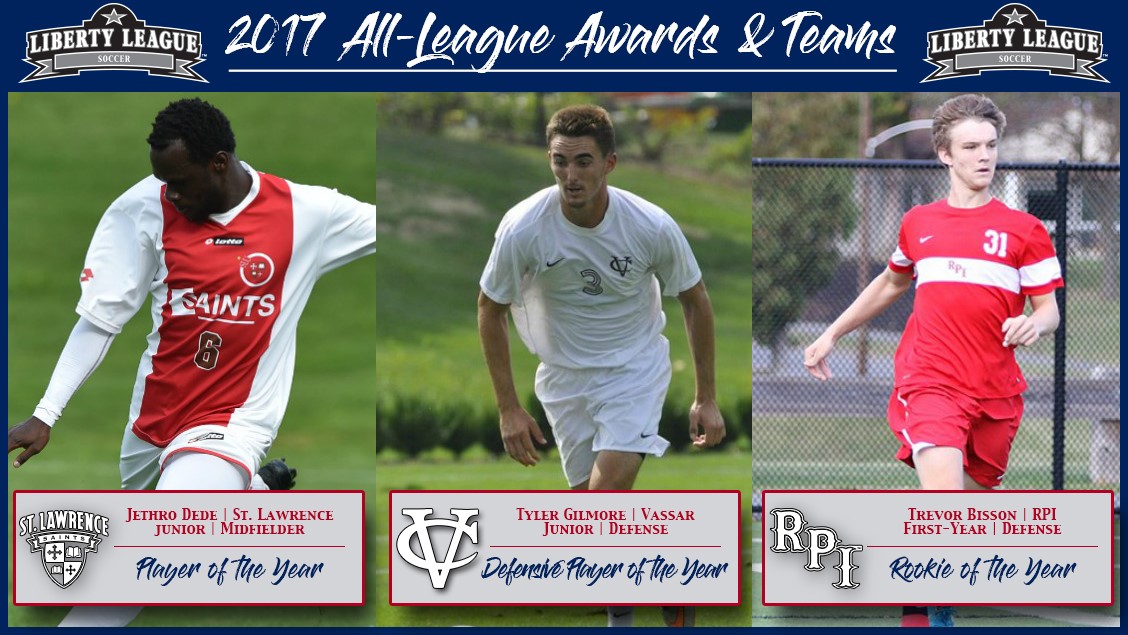 ---
Alex Muyl ('95) Scores a nice goal for the NYRB!
---
Matt Miazga ('95) Scores 1st International Goal for the US in the CONCACAF Gold Cup!
---
Matt Miazga ('95) called up to represent the USA in the CONCACAF Gold Cup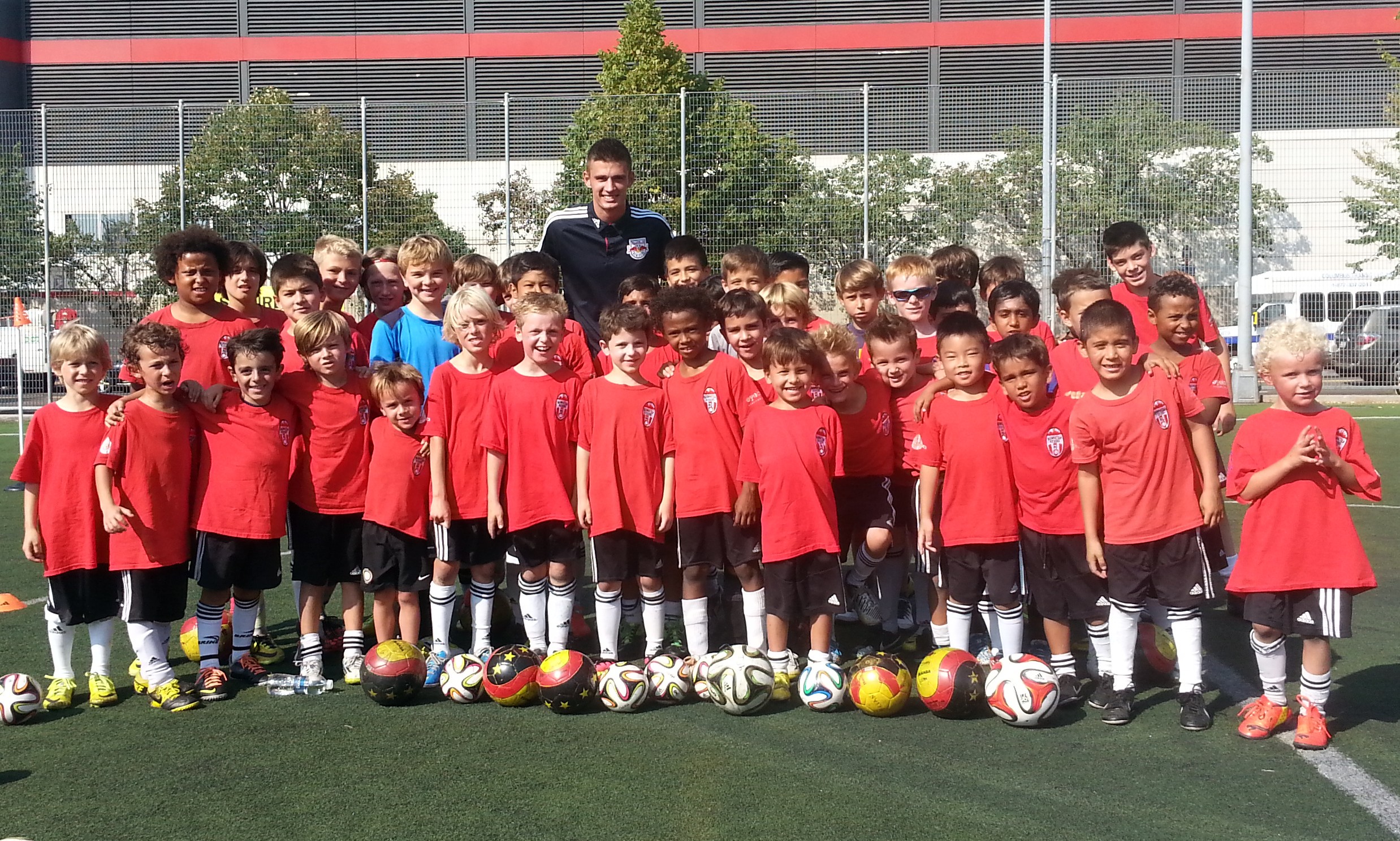 ---
Sergio Peralta ('01) training at Independiente in Ecuador
Former MKFC goalkeeper Sergio Peralta is finishing a year abroad in Ecuador where he played for Independiente del Valle.

---
Mateo Perez-Nance ('04) Thriving in Spain
After moving to Madrid, Mateo joined Chamartin Vergara's Infantil A team. He helped them advance to the Honor Division.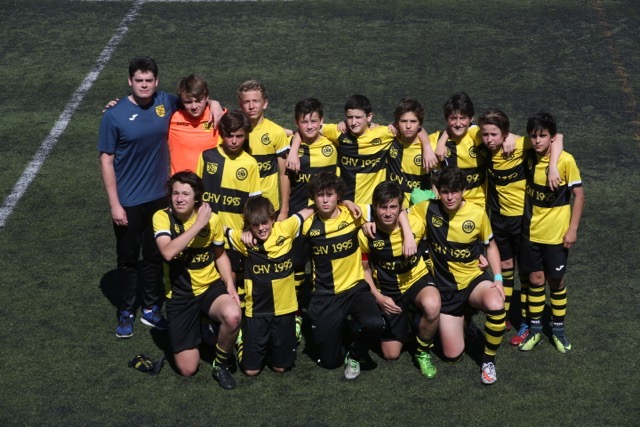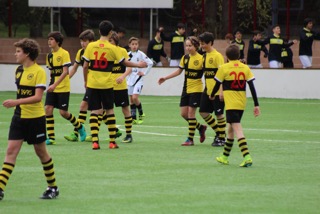 ---
Congrats to former MKFC ('97) player Jackson Najjar!
Jackson is a member of the Tufts University DIII 2017 National Championship Team.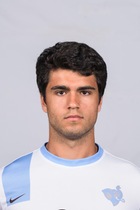 ---
Watch former MKFC ('00) player Raphael Iacovelli - #7 for AC Cesena - score a goal against AC Milan.
He scores the second goal for Cesena to go ahead 2-1, in the eventual 6-3 loss. Rapha - keep up the good work in Italy!
---
Sam Carter (MKFC '97) returns to NYC for a collegiate match against St. John's University.
Sam, who is a freshman at Loyola University on a soccer scholarship, started and played 86 minutes in a 1-1 draw against St. John's. Below is a picture from after the game with MKFC President Evan Rosenthal, along with one from ten years earlier when Evan coached Sam (taken at a futsal match on a team trip to Brazil).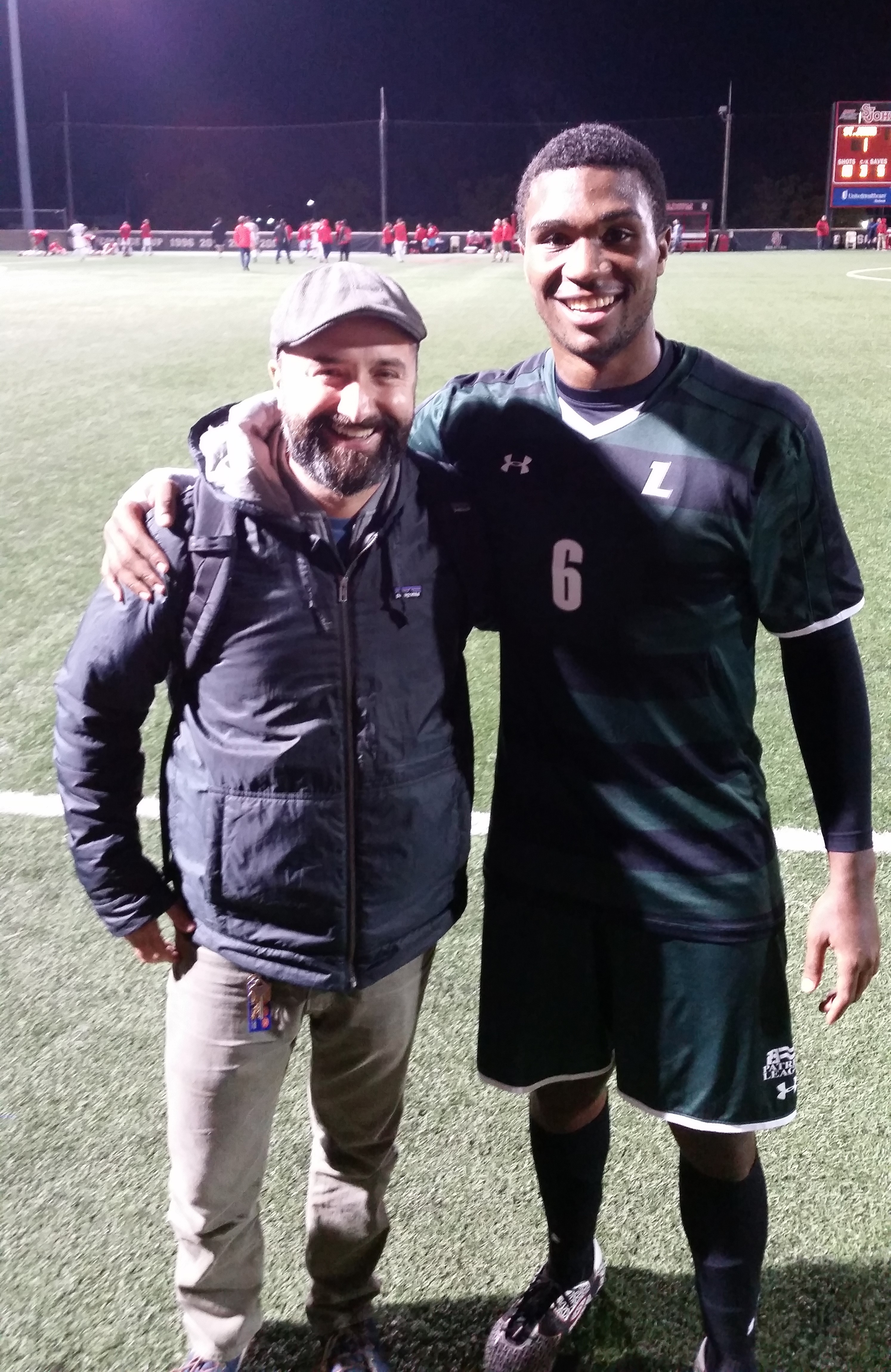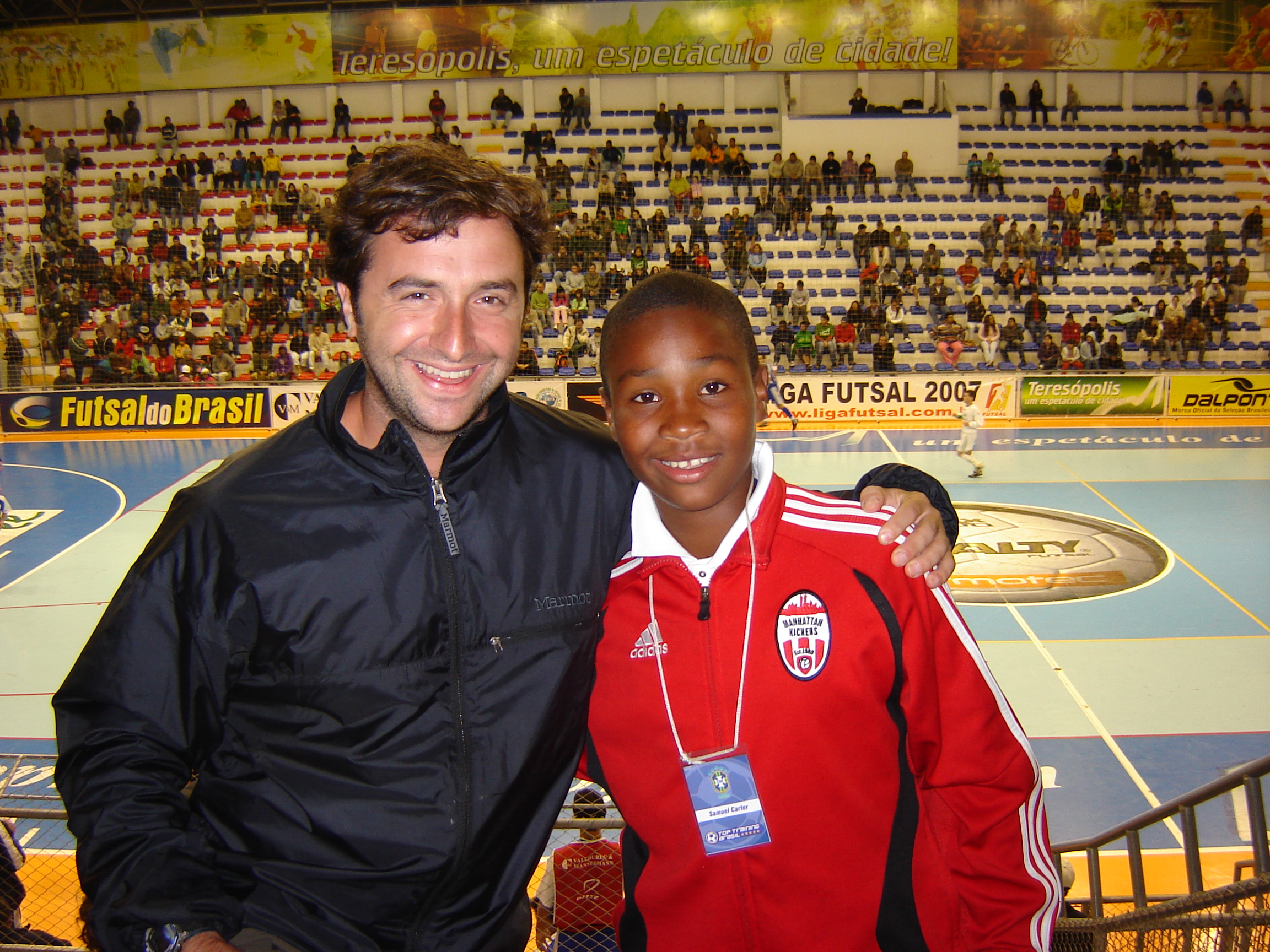 ---
Matt Miazga (MKFC '95) moves to SBV Vitesse in the Dutch League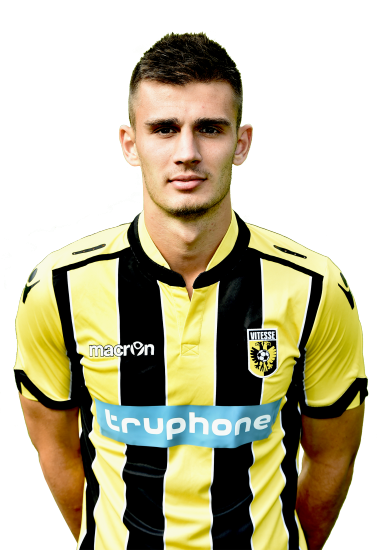 http://www.vitesse.nl/en/first-team/player/1483

---
Adam Ozeri ('98) called up to the U19 US National Team for the 2016 Stevan-Vilotic Cele tournament, Subotica, Serbia.
http://www.ussoccer.com/stories/2016/08/30/20/13/1...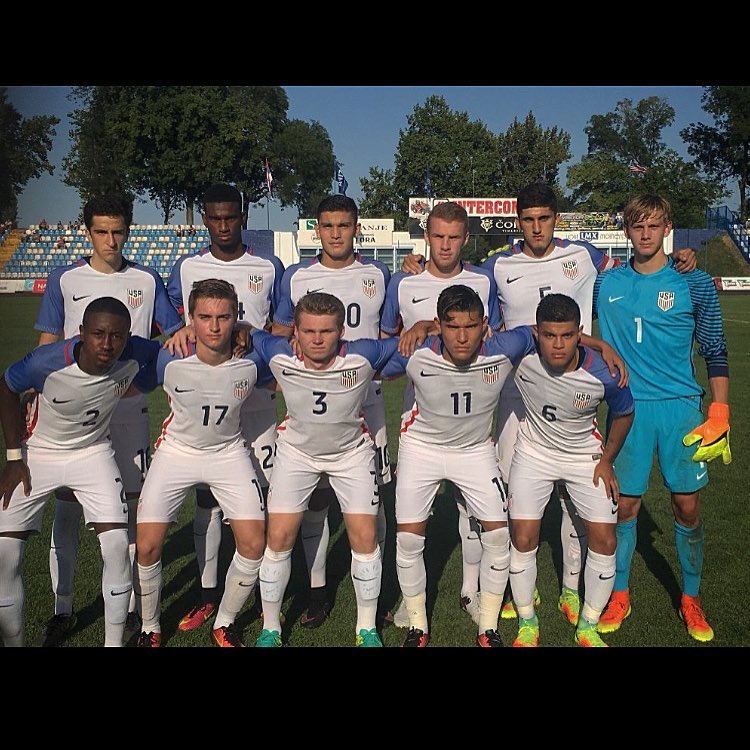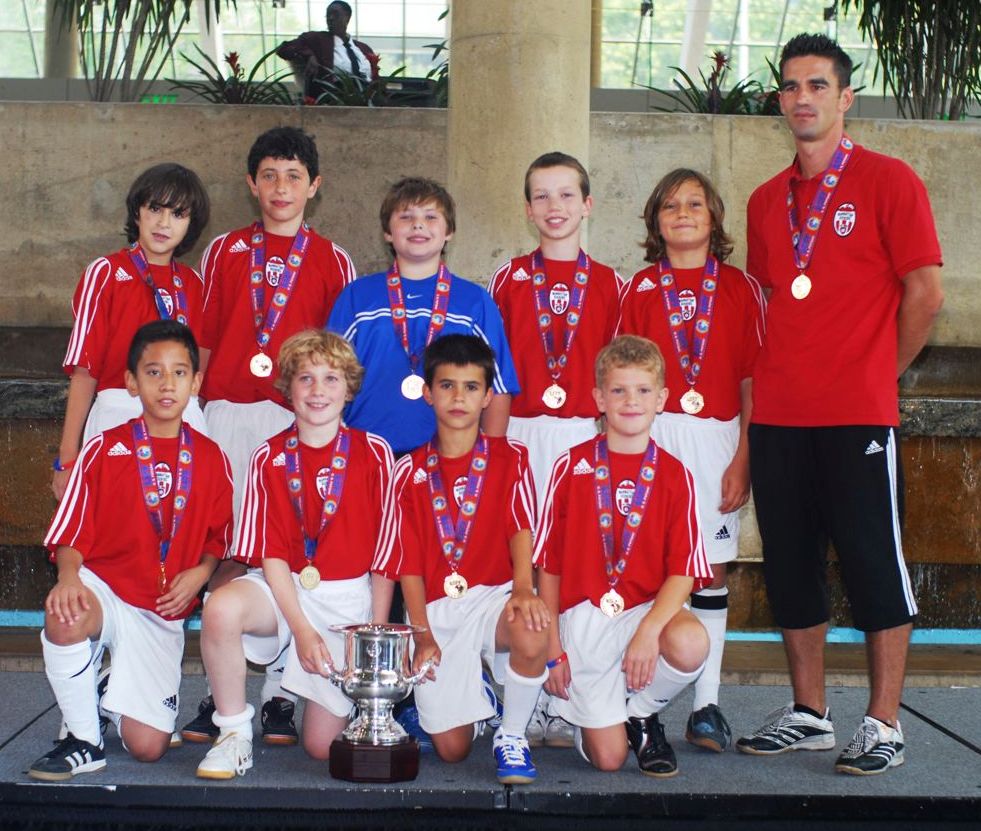 Adam with the U19's in Serbia and with MKFC winning the futsal nationals. Top left in both team pictures!

---
Kickers bring another former player onto the coaching staff: Sebastian Garces ('96) joins Admir Nezaj ('96) as an MKFC coach.

MKFC welcomes Sebastian Garces ('96) back to the club. Sebas is the second former MKFC player to join the coaching staff and will be reunited with his former teammate Admir Nezaj ('96). The club is excited to have Sebas on board and look forward to all he has to offer the current players. He will spend the year helping with the various age groups, learning the coaching methods, and working with Little Kickers programs. It is special for the club to have players return, and speaks well for the longevity and quality of the MKFC experience. We are proud that former players remember their MKFC years fondly, and wish to return to help create the same positive experience for the next generation of players.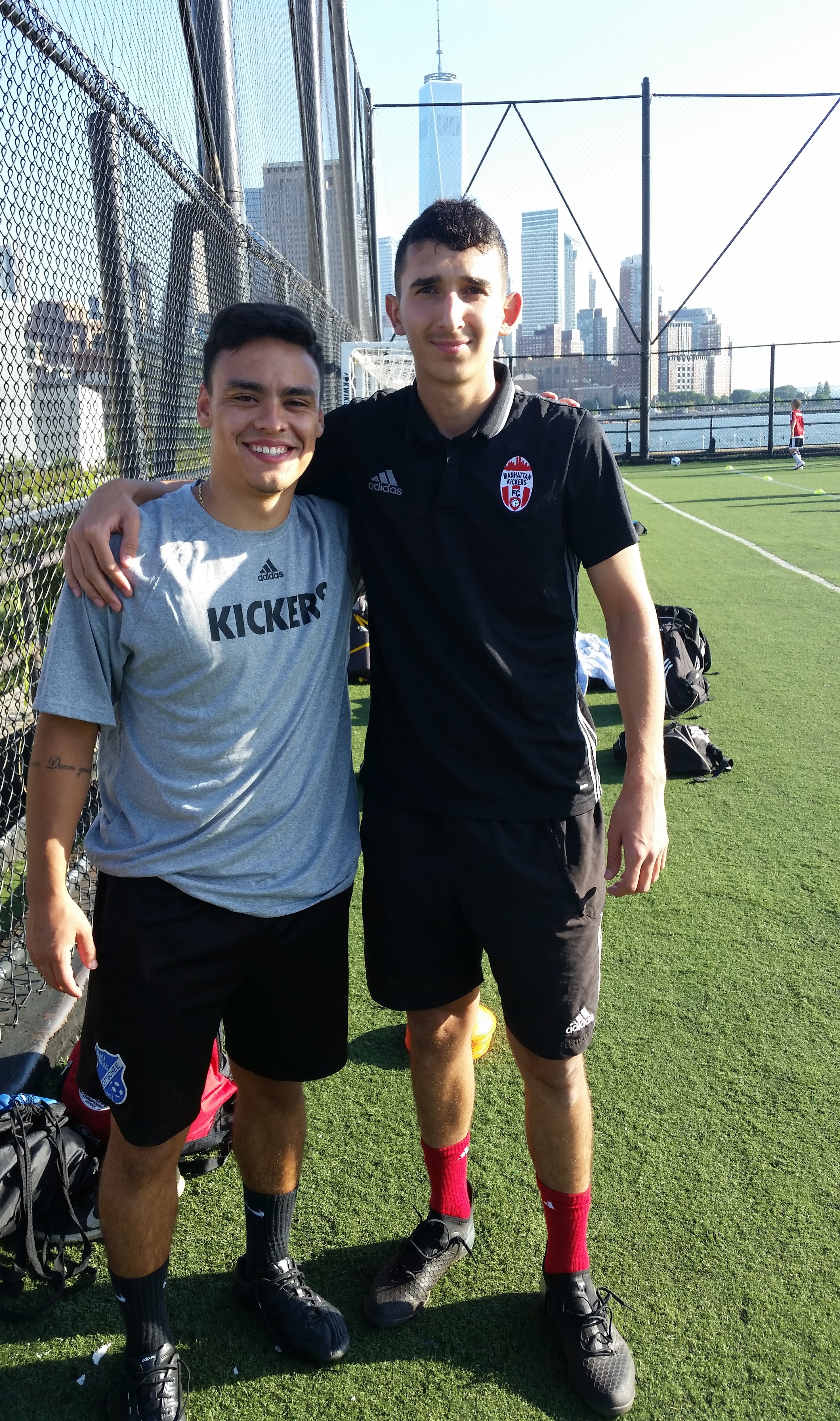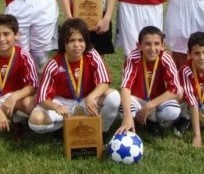 Sebas and Admir posing as State Champions. Sebas the team captain and Admir scored the game-winner.
---
Former MKFC player Adam Ozeri ('98) signs his first professional contract with Club Atletico Banfield in Argentina!
---
HUGE congratulations to former MKFC player Matt Miazga! Matt signs with Chelsea FC of the English Premier League!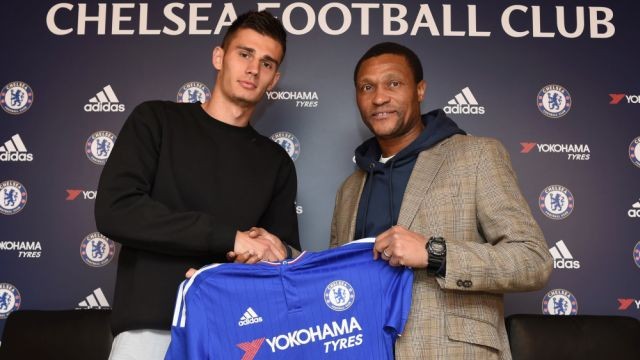 Everyone in the club wishes Matt the best of luck on his future professional career. We are very happy that his success will help motivate the current players in the club. Each and every player in the club will be proud to have shared the same jersey. Pictures below of Matt's U12 team (along with the U10's) winning a futsal regional and Matt's U11 Team (and U9's) in London - first time visiting as a Kicker!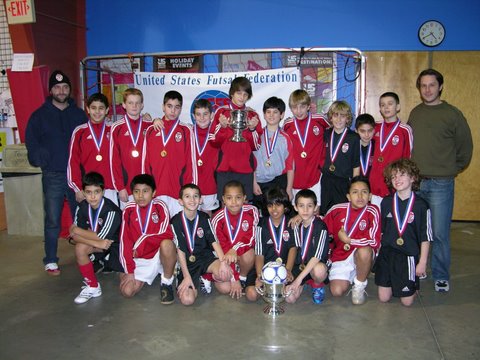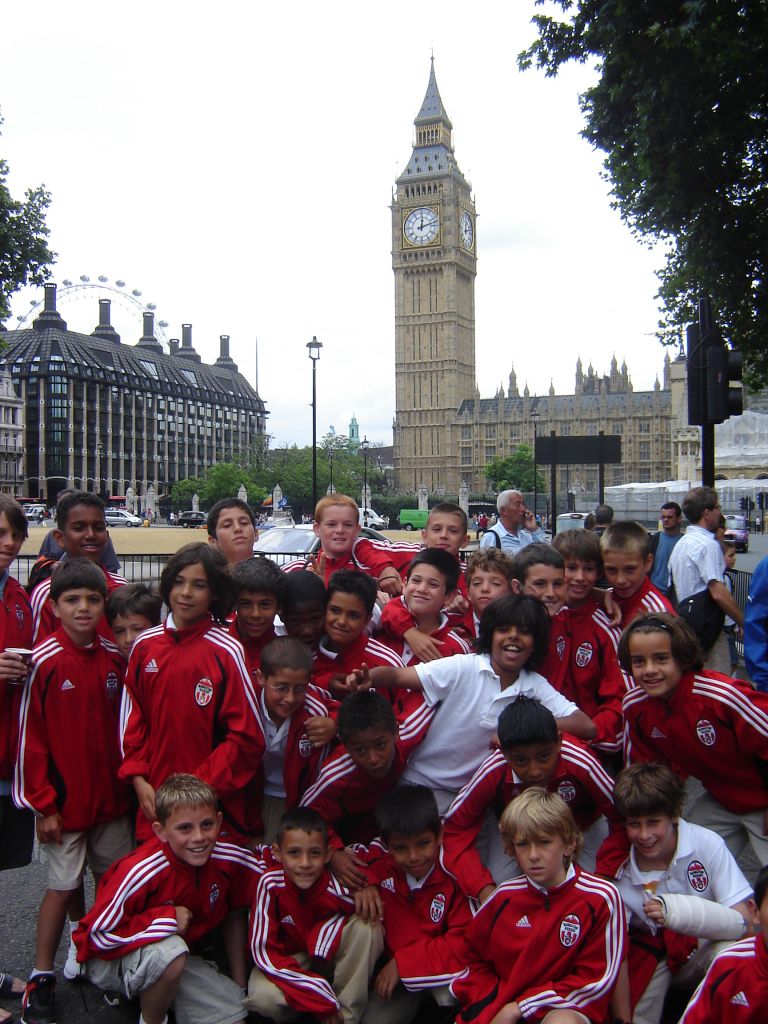 ---
Luca Koleosho (2004) thriving in Catalonia
Luca moved to Catalonia in September of 2015 and has been thriving with CF Reus Deportiu. We expect great things to come from Luca and wish him the best.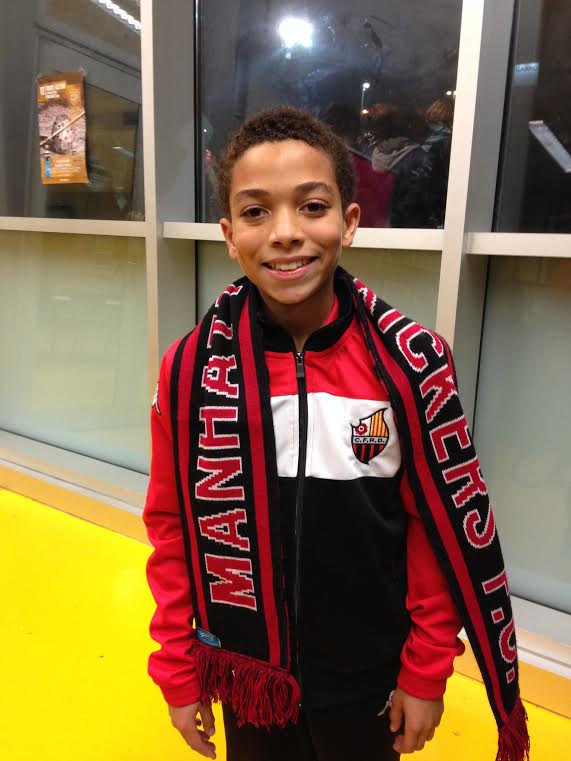 ---
Congrats to Former MKFC Player Alex Muyl on Signing a Professional Contract!
Alex Muyl (95) becomes the second MKFC player to sign with the NY Red Bulls!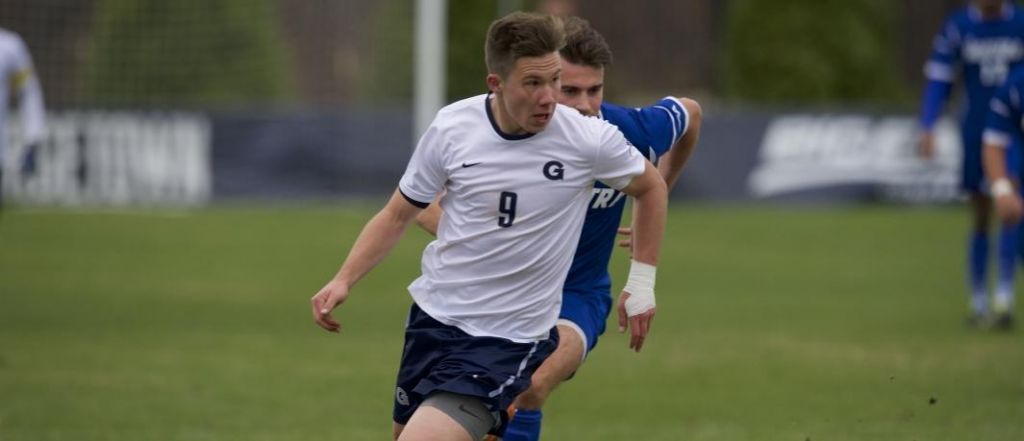 ---
Updates on two former MKFC players abroad at professional academies:
Raphael Iacovelli (2000) and Adam Ozeri (1998)
Raphael Iacovelli (2000) - AC Cesena in Italy
Congratulations to former Kicker Raphael Iacovelli (2000), who made AC Cesena's youth team, and will play next season with the Serie B club. Raphi writes from Italy, where he moved with his family last year, and thanks the Kickers for making him the player and person he is today. We wish him luck and look forward to watching his progress!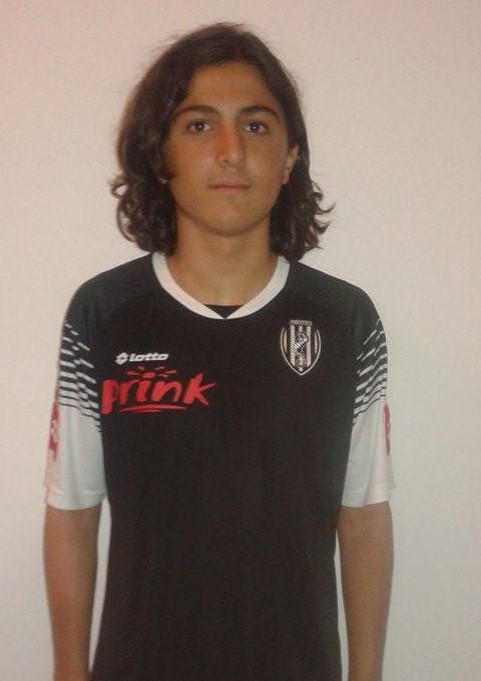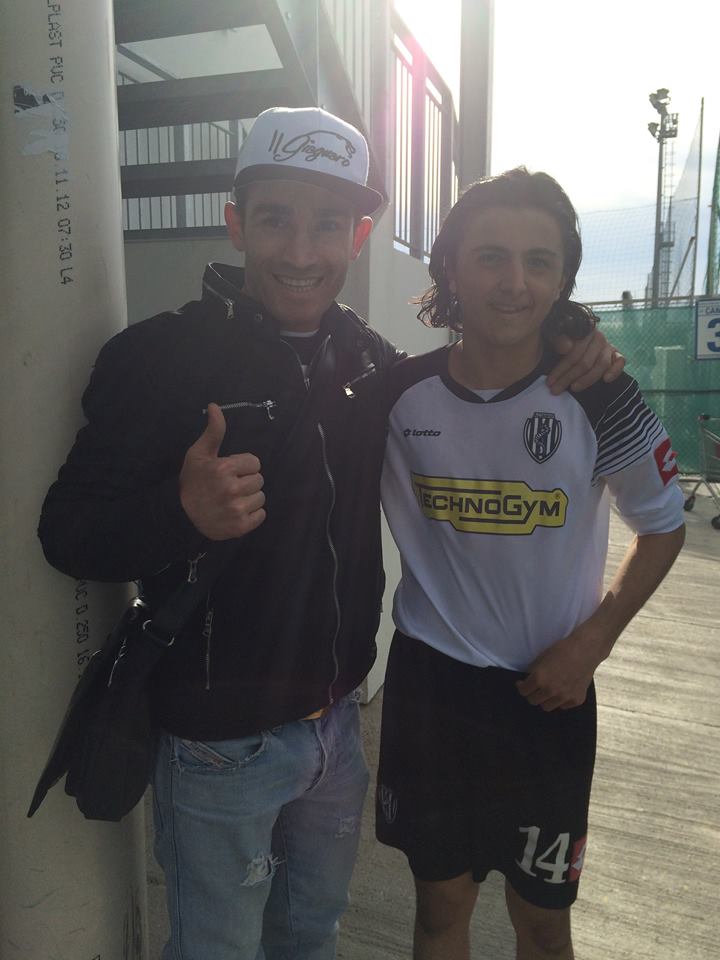 Adam Ozeri (1998) - Racing Club in Argentina

Adam Ozeri (1998) is in Argentina playing for Racing Club. Before that he was in Barcelona playing for UE Cornella and has been called up for the Israeli National Team. Congrats to Adam and his success. He played with the Kickers from U6 to U11 and was a very dedicated and motivated youth player. He writes that his favorite memory of his time with the Kickers was the trip to Brazil and playing against Vasco. Here are some pictures of Adam with Cornella, his Racing team, and in the Israeli uniform.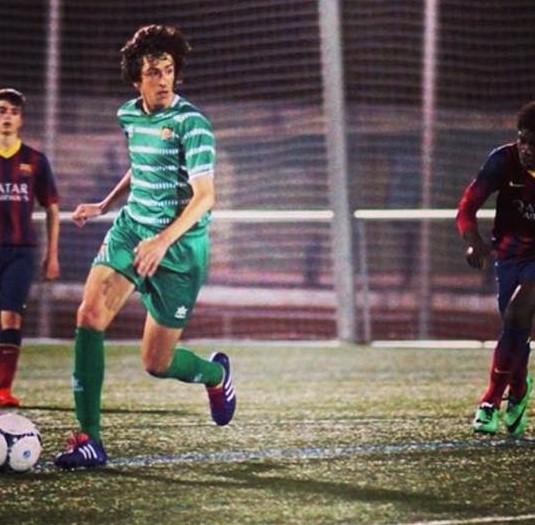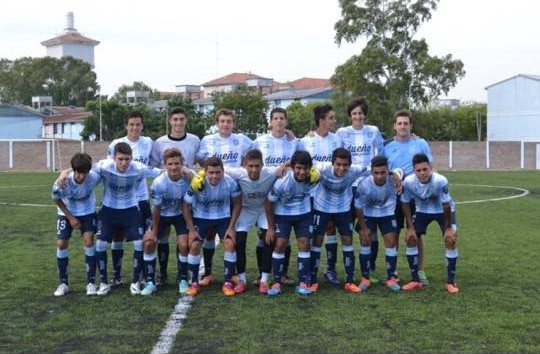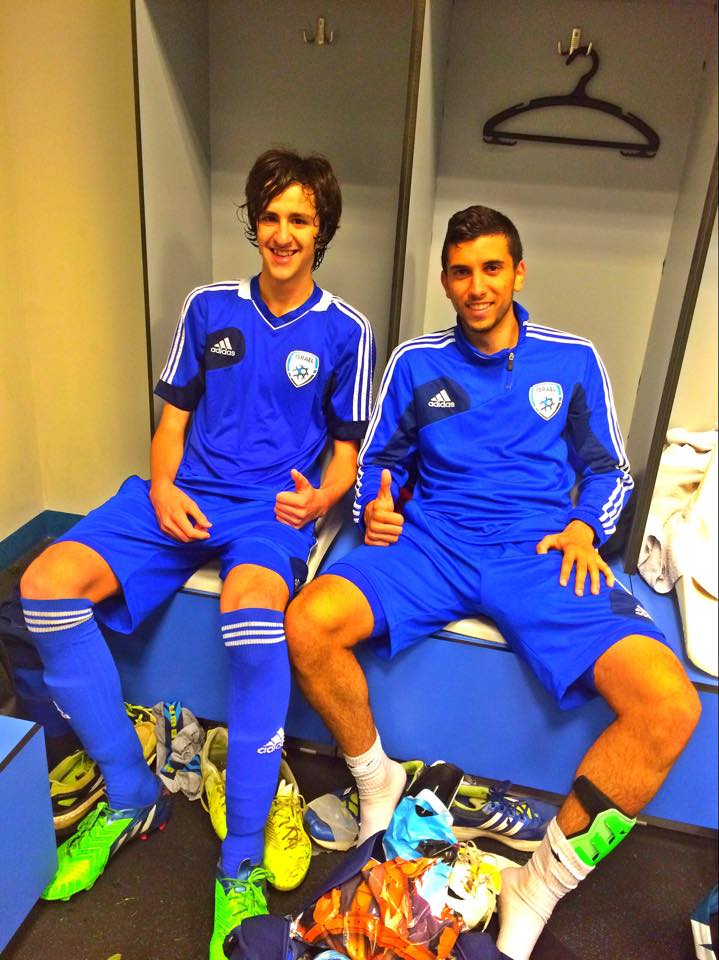 ---
Former Kicker ('95) Matt Miazga Selected to the US Men's National Team!
Will Represent team USA as they begin the 2018 World Cup Qualifiers
Former MKFC player Matt Miazga was called up by Jurgen Klinsmann to the US Men's Senior National team for the first 2018 World Cup qualifiers. The current NY Red Bulls defender will be the youngest player on the team and it will be his first senior call-up. A big congratulations to Matt from all of the Kickers players and coaches as he continues his success.