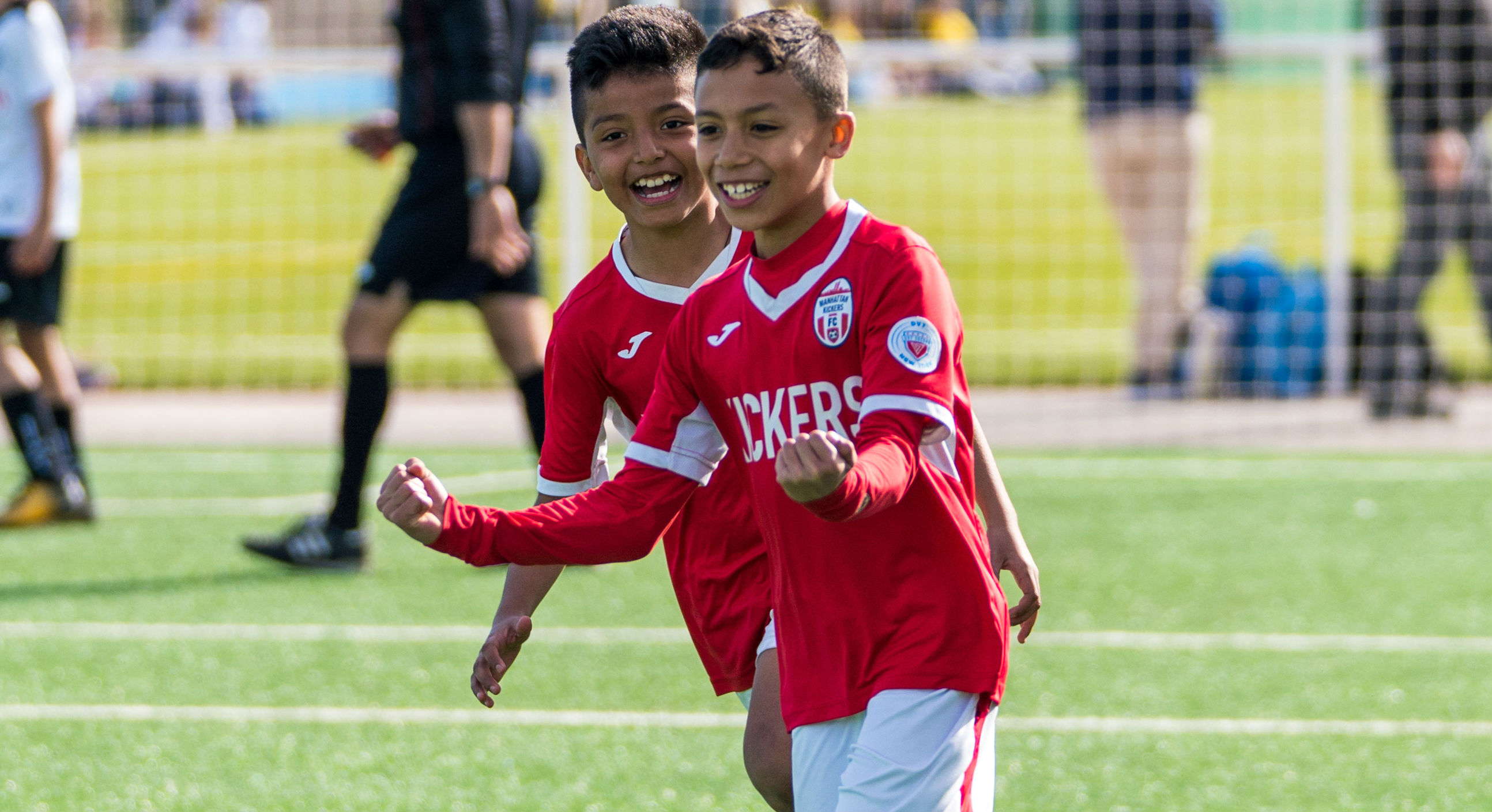 Manhattan Kickers FC does not have dates for open tryouts. Interested families should contacts us by email to arrange a date for a trial practice. 
The club is seeking dedicated players ages 4 through 11. We only carry one team in each age group (U6-U12), and spaces are limited. Players must try out for each age group. 
Ages 4-8: We are seeking committed players who show a strong interest and passion for soccer, and an ability and willingness to regularly practice. The goal of our trainings for these ages is to develop fundamental skills, knowledge, and enjoyment of the game.

Ages 9-10: We are seeking committed players with significant soccer experience and ability. By this age group, a sound technical base is required in order to train with players who have been in the club. Players who have been playing soccer or who show particular promise are welcomed to try out for these ages. 
For more information or to schedule a trial practice, please contact: Evan Rosenthal - evan.kickers@gmail.com