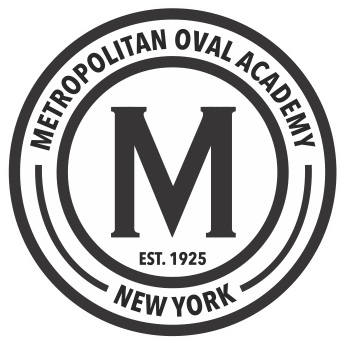 Metropolitan Oval has entered into an affiliate partnership agreement with Manhattan Kickers Football Club which will see the two clubs build a best-in-class approach to youth soccer player development in the New York City region through a number of joint programs, shared knowledge and a more coordinated approach to player integration across all levels of youth soccer.  
The partnership will provide a comprehensive, European-styled youth player development program for ages 3 -18 and will be anchored around Metropolitan Oval's Youth Center of Excellence, New York City's only club-owned soccer facility.  Players of the two clubs will have unrivaled access to top coaches and have the opportunity to play at the highest levels of competition in the New York City region throughout each stage of their development.  Metropolitan Oval is a USSF Development Academy Club, a New York City FC Affiliate Partner and a Nike Premier Club.  This partnership aims to provide a better defined pathway to the US Youth National Teams, professional academies both domestically and internationally, as well as collegiate careers.
"Manhattan Kickers FC has demonstrated as a club that it is one of the top development academies in the region for players aged 6-12.  The club focuses on individual technical skill sets which is parallel to Met Oval's philosophy and will further strengthen the environment in which players develop their technical, cognitive and tactical attributes," said Metropolitan Oval's Director of Coaching, Filippo Giovagnoli.
Accomplished youth players from all five boroughs will have the opportunity to train in programs based in Manhattan, Brooklyn and Queens.  Both clubs have built highly successful programs based on possession-oriented soccer that focuses on individual development over team results.
"MKFC is pleased to partner with Met Oval with the goal of strengthening the youth soccer environment in New York City. With the partnership, we hope to help build on what Met Oval has already accomplished and also to improve the overall experience of MKFC youth players, by offering a continuous pathway where they can be guided by top-level professional coaches. Both organizations are working towards the same goal, so this partnership is just an initial phase of what we hope to be the continued mission of providing the best possible soccer environment for New York City youth soccer players." Evan Rosenthal, President, Manhattan Kickers FC
Players are eligible to participate in the USSF Development Academy, the NEPAL Pre-Academy and New York City FC Affiliate Development League.  
For information on Tryouts please visit www.metropolitanoval.org/tryouts
About Met Oval
The Metropolitan Oval is a USSF Development Academy dedicated to developing the highest-quality soccer talent in New York City while offering youth of all backgrounds the opportunity to play soccer in a committed environment through specialized training, team play, camps and clinics.
The Met Oval's soccer facility was originally built in 1925 by immigrants from Germany and Hungary, and remains the most historic soccer facility in the United States.  The Met Oval is the only New York City soccer club that owns its own field and related facilities through its Youth center of Excellence.  Met Oval has produced Professional, Collegiate and Youth National Team players.