Register
MKFC 2021 Summer Camp at Chelsea Waterside Park Soccer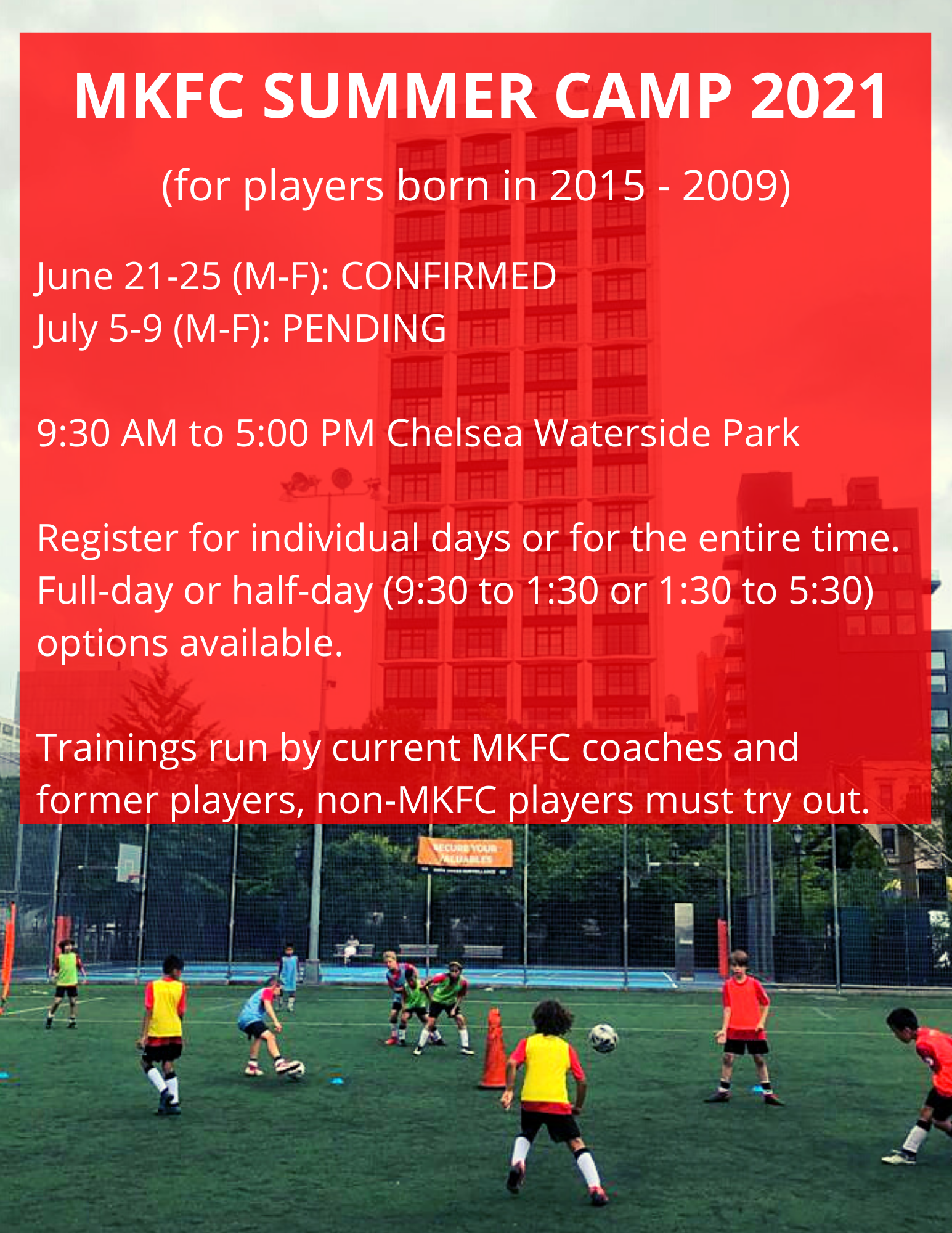 Sample Schedule
9:30 to 10:00 Arrival at CWP
10:00 to 11:30 Technical exercises with focus on individual technique.
11:30 to 12:30 Lunchtime in shade of trees
12:30 to 1:00 Soccer Quiz and juggling contest
1:00 to 1:30 Stretching
1:30 to 3:00 Small-sided exercises
3:00 to 3:30 Snack/Break in Waterpark
3:30 to 5:00 Scrimmages
5:00 to 5:30 Clean up, relax.
A couple reminders on what to bring:
Players should wear MKFC practice gear.

Bring a water container.

Packed lunch

Snack.

Suntan lotion.

Printed medical information that the coaches may need (allergies, etc...).
Player Fees

Regular

$100.00

Player Fees

Regular

$50.00

Player Fees

Regular

$100.00

Player Fees

Regular

$50.00

Player Fees

Regular

$100.00

Player Fees

Regular

$50.00

Player Fees

Regular

$100.00

Player Fees

Regular

$50.00

Player Fees

Regular

$100.00

Player Fees

Regular

$50.00